3 Basic Steps To Create More Sustainable Stores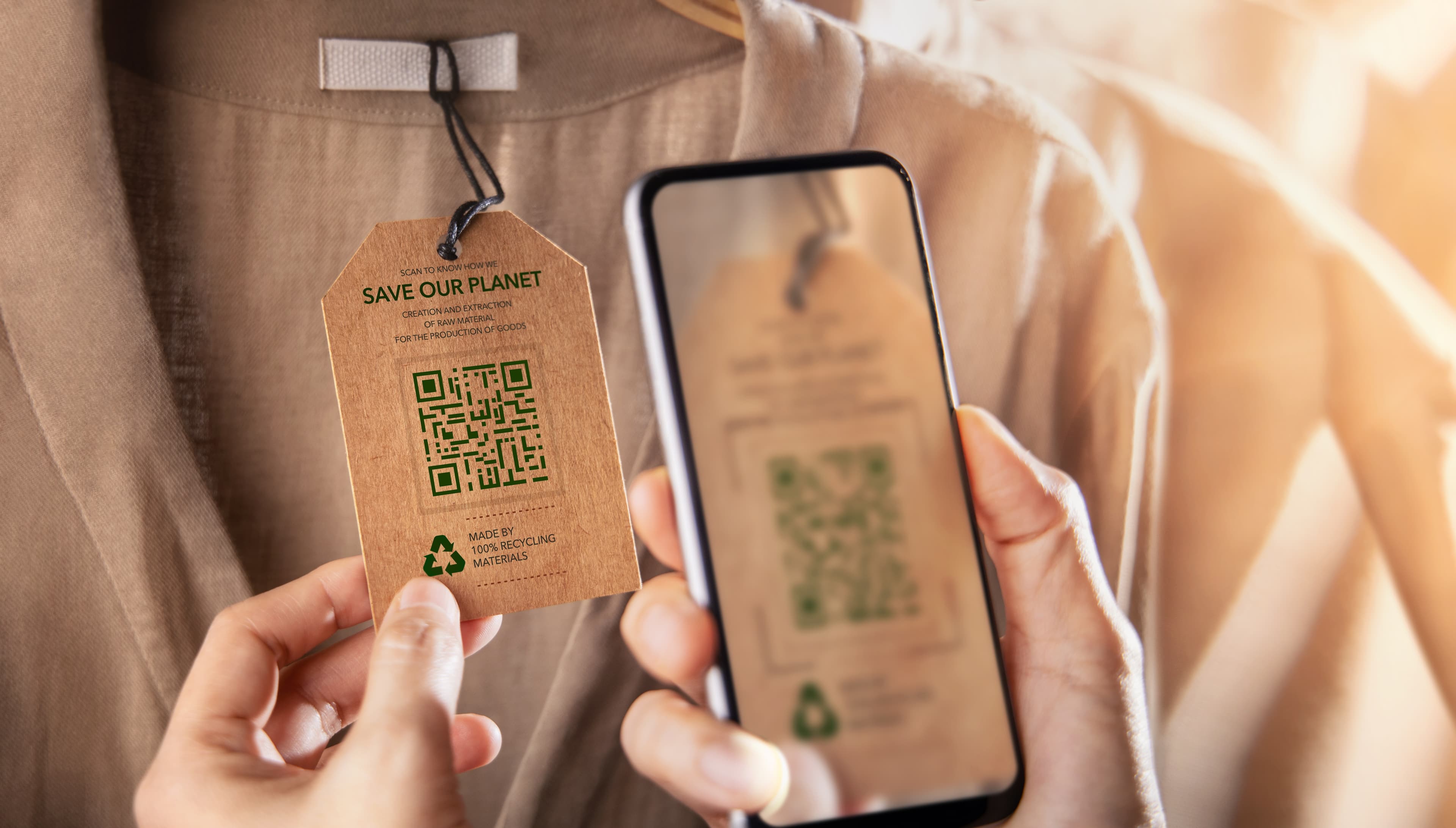 Nowadays, reducing the negative impact on the environment goes hand-in-hand with attracting and retaining the growing number of consumers and employees who are socially conscious. According to a recent Salesforce report, 83% of shoppers will seek out sustainable brands and products this holiday season. And 42% will consider paying more for sustainable shipping options or select a longer delivery window.
Many brands have already recognized that demand by baking in sustainability goals as part of their plans to scale. 
40% of brands are investing in using more sustainable packaging

60% of brands are investing in creating products that align with their company values 

35% of brands are investing in establishing long-term sustainability goals and targets

41% of brands are investing in being more transparent about their sustainability vision, goals, and progress
(Source: Forrester Consulting on behalf of Shopify)
While the figures inspire the confidence in a more sustainable retail industry, the actual implementation of these commitments has been somewhat slow. And there's an increasing crackdown on brands accused of "greenwashing", a PR and marketing tactic used to persuade the public that an organization's products, aims, and policies are environmentally friendly.  
---
Let's Start With The Value Chains
Given that most brands don't own their own factories, to make real progress, companies have to take charge of their whole value chains, not just their own supply chains. Just take a look at these inspiring DTC brands, and RetailNext customers, that are blazing the 'green' trail.  
Faherty uses third-party-certified, eco-friendly fibers in the bulk of its styles. It also aims to have 85% of fabrics sustainable and 90% of packaging "plastic-free".

Allbirds aims to cut its carbon footprint in half by 2025 and reduce it by "near zero" by 2030, including shifting to regenerative agriculture, using renewable materials, and utilizing responsible energy.

​​All 100% PURE™ formulas are biodegradable and the brand rewards in-store recycling with a free trial-size product. It ships orders in recyclable shipping boxes and protects products from damage with biodegradable packing peanuts made from corn starch. 
---
Sales VS Sustainability 
Retail businesses are, however, oftentimes at loggerheads over how to grow revenue and sales while promoting less waste and consumption, a challenge that DTC brands with physical stores are perhaps all too familiar with. The benefits of having a brick-and-mortar presence are undeniable - encouraging customer interaction with products before a purchase, reducing customer acquisition costs, and, for some, serving as an order fulfillment channel. 
But according to research released last year from MIT's Real Estate Innovation Lab, e-commerce was found more sustainable than traditional retail. So how do brands strike a balance? Work with what you have. 
All businesses are affected by energy consumption and resources. Increasing efficiency in these areas not only brings increased competitiveness but also significant environmental benefits. There are two main approaches to this:
consume less - cut down on what you use

manage waste - make the most of the waste you generate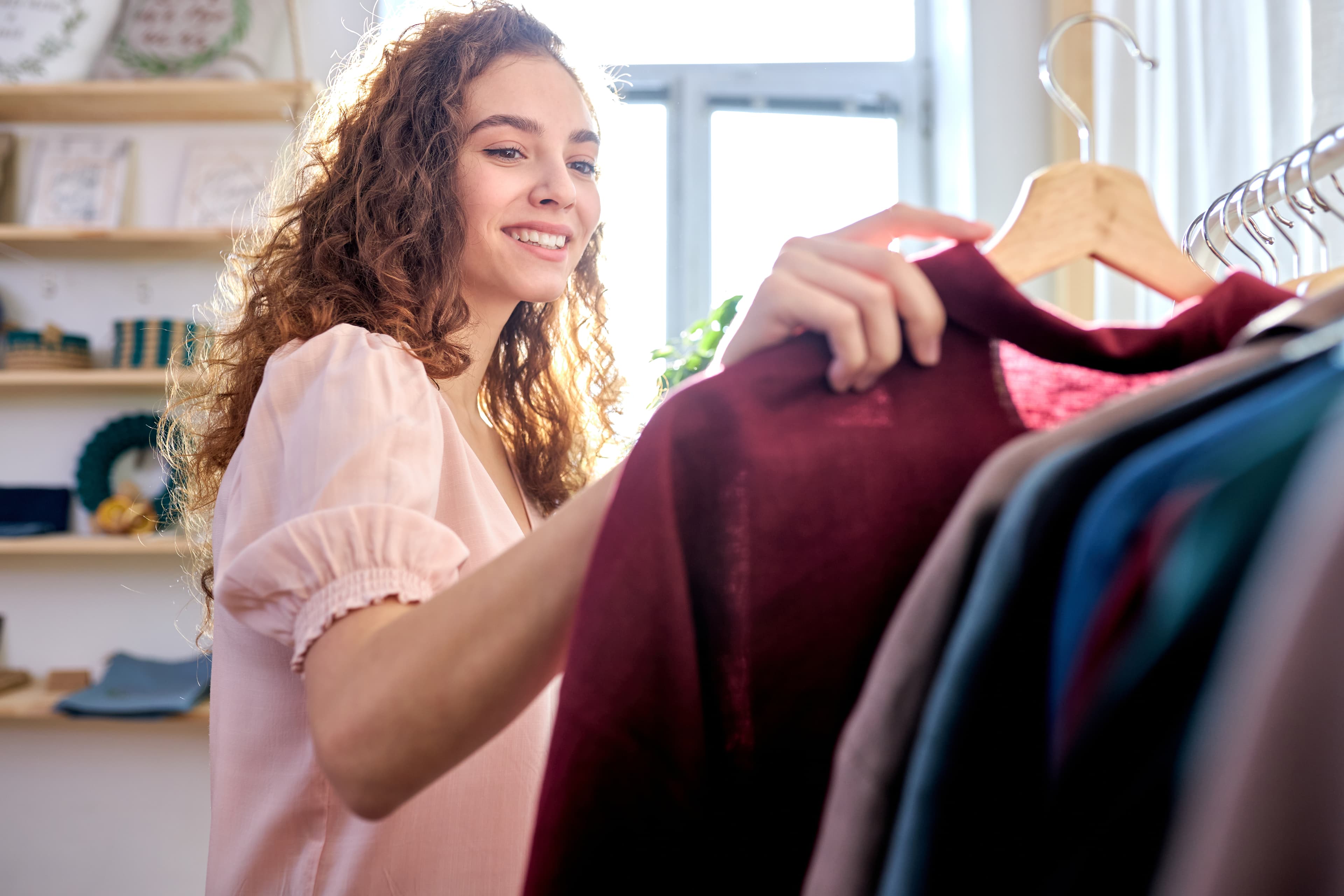 ---
Looking to learn more about how you can optimize in-store data to drive sales? Let's connect over coffee at NRF 2023! ☕️
---
Three Steps For More Sustainable Stores
These steps are actionable, data-driven ways you can pave the way to long-term sustainability for your brand through operational efficiencies.
1. Find ways to reduce waste
Fashion & Apparel
Fashion products tend to be highly seasonal in nature which, in this context, leads to racks upon racks of outdated, unsold goods. This overproduction, in turn, fuels dumping, incinerating, and revenue loss. But by simply analyzing trend predictions to better understand the demand, retailers can prevent textile waste during the production process.
A comprehensive traffic solution, that provides multiple data points about shoppers' behavior, is perfectly positioned to solve this challenge. Brands can build a single, yet detailed view, of the shopper's journey to better understand how customers traverse a particular area of their stores or what makes them stop versus walk by certain products, etc. Armed with these insights, retailers have the ability to zero in on purchasing trends to meet the demand and subsequently reduce waste. 
A RetailNext customer, and specialty apparel brand, did just that by understanding how purchaser journeys differed from non-purchaser journeys. Through RetailNext's FPA offering, the retailer was able to determine the following: 
Two of the fixtures that were shopped by both segments were located in the back of the store. This indicated that the flow around the store was not problematic.

Purchasers were the only segment that shopped in the center of the store and was more likely to shop the entry fixture.

Video analytics also indicated fixtures were placed at a very low level or otherwise difficult to approach.
As a result, the brand installed higher tables and removed fixtures blocking access to products resulting in increased conversion rates. Just imagine the amount of waste that the brand managed to avoid simply by digging into its shopper data.
Food
For food retailers, waste is linked to perishable items which cannot be sold past their sell-by date. While many food retailers' philanthropic efforts include donating unspoiled perishable items to avoid food waste, driving purchases is still important to global sustainability efforts.
According to the Food and Agriculture Organization of the United Nations (FAO), over 1.3 billion metric tons of food go to waste worldwide every year. This amounts to a full third of the world's food production and represents an immense amount of wasted resources, including water, energy, land, and labor.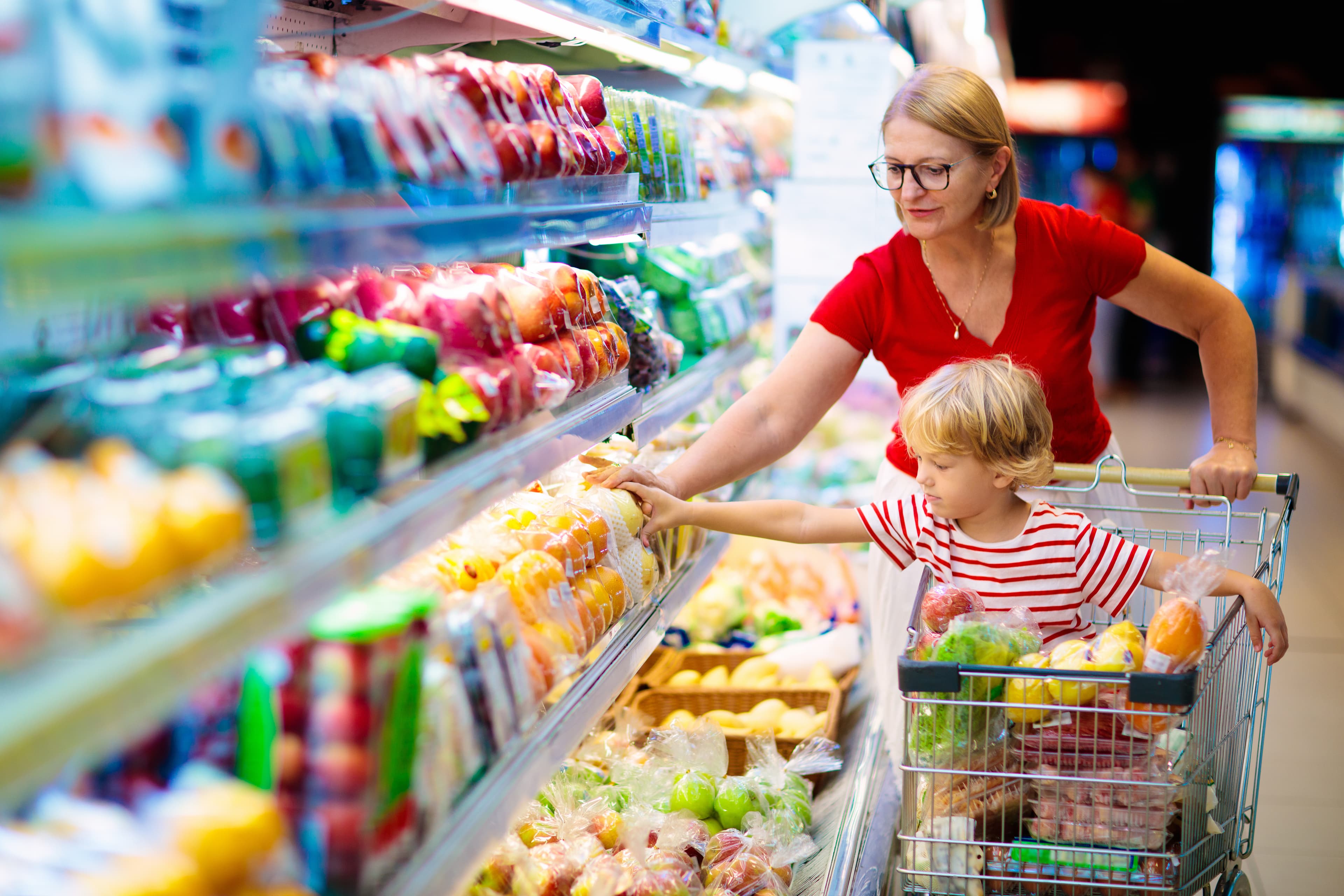 C-store retailers have a unique opportunity to reduce food waste by accurately measuring what messaging mix motivates shoppers to act immediately. Through its partnership with RetailNext, Creative Realities combines the power of store traffic with data with digital signage to help many brick-and-mortar retailers:
better understand how shoppers are traveling to the store from the outside and which visual merchandising, fixtures, and displays are capturing attention or could be better optimized to increase the conversion rate. 
2. Reduce your carbon footprint 
Shipping 
According to the World Economic Forum, demand for last-mile deliveries is expected to grow by 78%, and with that, the emissions by more than 30% in 100 cities by 2030. Many brands are looking to reduce the impact of last-mile deliveries with electric vehicles, scooters, or bicycles, and using parcel lockers or third-party logistics (3PL) centers to improve the sustainability of order fulfillment. 
But by simply staging goods closer to consumers, brands can improve their sustainability while also saving on the CAPEX investment. A study by Accenture indicates that micro-fulfillment centers in the form of brick-and-mortar stores or local smaller warehouse facilities could help reduce harmful emissions and traffic congestion.
At a micro level, this strategy is dependent on a frictionless order fulfillment process to avoid wasted trips, by both shoppers and delivery staff, which ultimately will increase the carbon footprint. Shopper traffic trends, that forecast peak hours and shopping behavior patterns, can help create efficiencies needed for success. 
By integrating workforce management data with predictive traffic data, retailers can identify when and how many store staff to schedule to meet the needs of high volume periods. Conversely, they will also begin to identify off-peak periods to factor in non-selling activities such as order fulfillment. Brick-and-mortar stores can even determine how long it takes to fulfill orders, and how many associates are needed, to remove friction for both customers and store associates.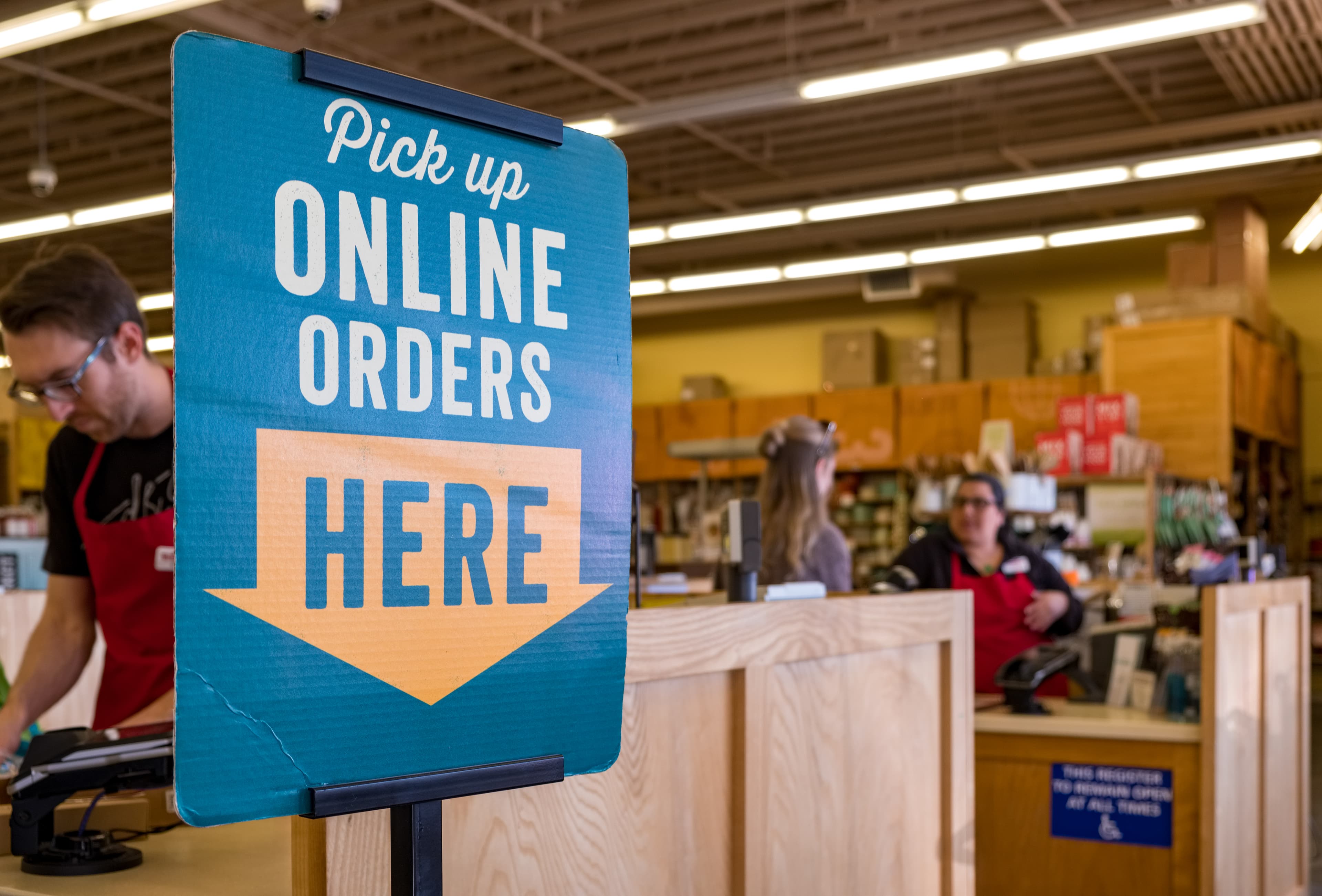 Remote investigations
Your loss prevention team spends weeks traveling in the field investigating retail crime incidents. That's a massive impact on the environment in the form of carbon emissions. A global apparel & beauty retailer, and RetailNext customer, recently shared that this would oftentimes require a member of its AP team to drive a full day or fly to the location, resulting in overnight accommodation and a minimum of 4 hours to assess on-site. 
Asset Protection solutions that enable Loss Prevention teams to conduct remote investigations have cumulative environmental benefits, such as reducing greenhouse gas emissions, fossil fuel consumption, air pollution, and paper and plastic waste. Think of it like this - if 100 AP managers worked remotely for one day a week, this would reduce 100 times more greenhouse gas emissions than if just one person did. Additional benefits of remote investigations include: 
Increasing investigations 10x with video access to all stores

Reducing accommodation expenses

Reducing flight expenses

Identifying issues remotely within 24 hours 
3. Find ways to maximize IT resources
Store Platforms
With technology, it is becoming easier for consumers and corporations to reduce energy consumption. To promote energy efficiency in brick-and-mortar locations, brands should consider how to better integrate new technologies with legacy hardware. This will help:
Reduce additional pressure on the energy grid 

Reduce maintenance costs

Reduce the need for additional hardware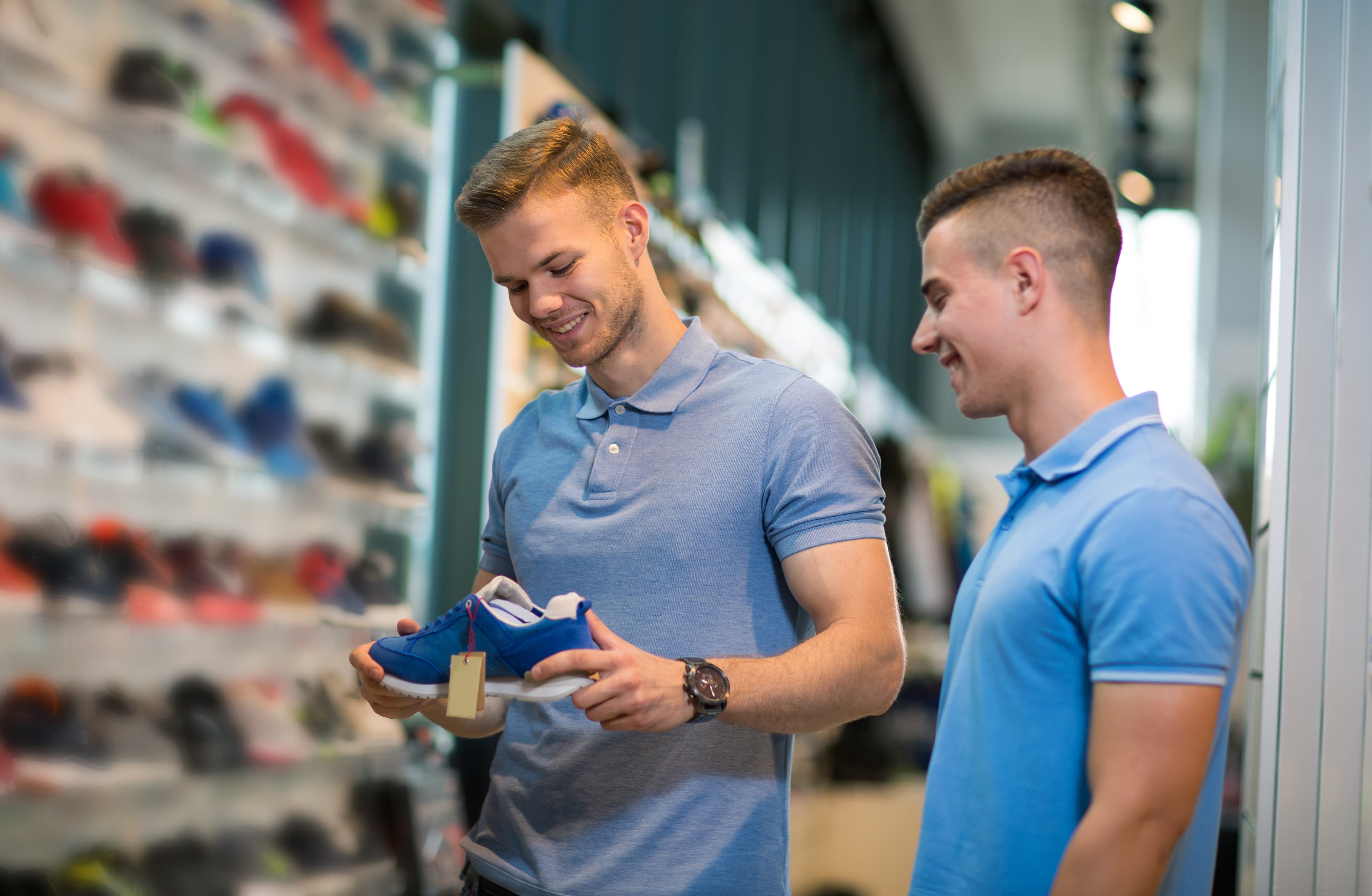 Store Environments
Resource efficiency also includes performing the same or a similar function by using technology that maximizes the use of a resource, whether energy or water. An HVAC system, for example, is composed of heating, ventilation, and air conditioning equipment. Heating alone is responsible for more than 40% of home energy use. By reducing this energy consumption, your physical locations will immediately reduce carbon footprints too. 
Together with Feedback Solutions, RetailNext's traffic sensors are installed to track and monitor occupancy levels in buildings. Occupancy data is then delivered in real-time over BACnet IP to the Building Automation System so that the HVAC equipment is optimized on a seamless basis. The savings come from a reduced amount of energy required by ventilation fans as well as thermal savings achieved when heating or cooling the right amount of outside air. And the benefits are numerous: 
Reduce energy consumption      

Control ventilation systems based on demand

Sustainable IAQ Strategy - in accordance with ASHRAE standards

Provision of an ROI for valuable space utilization data investment

Reduction of wear and tear on critical equipment 

Lower operating costs

GHG emission reduction + GHG penalty avoidance
---
Conclusion
Factoring in sustainability and eco-friendliness is not only a differentiator for brands but a necessary part of their operations and planning. Brands that are most successful in this game will use data to make informed decisions about reducing waste. They'll incorporate green practices into developing new products, including sustainable packaging and raw materials; they'll design environmental strategies for their stores and operations.
About the author:
Judith Subban , Marketing Communications Manager , RetailNext