3 Steps to Reducing Retail Shrinkage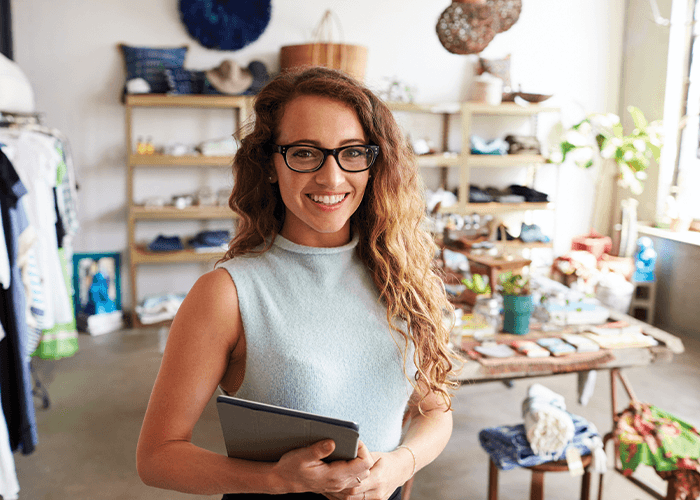 On the heels of the NRF Protect Expo in June, retail Loss Prevention has been in the news, nolonger banished to hushed whispers in dark, barren back offices. As a key enterprise function, Loss Prevention means big business to retailers of all segments. According to the Global Retail Theft Barometer, inventory shrink - the difference between the revenue a store should have received and the amount actually received - amounts to almost $42 billion annually for U.S. retailers, or nearly 1.5 percent of sales.
Retailers face not only increased competitive pressures and ever-shrinking margins, but also emerging LP threats from organized retail crime and cyber-fraud. In the new retail reality, Loss Prevention professionals have more responsibility - and more opportunity to positively impact the business - than ever before. At the same time, they must do so facing the constraints of increasingly tight resources.
Identifying causes of shrinkage
Before a retailer can combat shrinkage, it must first determine its root causes and then prioritize in terms of return on investment.
Shrinkage is caused primarily from theft, both from employees and non-employees alike. However, other causes include vendor and supplier fraud, process and accounting errors, pricing mistakes and ineffective inventory management.
In the United States, theft is by far the biggest cause of shrinkage and financial loss, with the biggest single source being theft from dishonest employees, which accounted for over $18 billion in losses, or 42.9 percent of total losses in 2013, narrowly outpacing shoplifters and their own $15.7 billion threat.
However, retailers are affected quite differently by shrinkage, and it's necessary for a business to carefully audit and determine its greatest needs. For example, theft is a huge opportunity for improvement with both discounters and department stores, but discounters' attention should be internal while department stores would serve well to focus externally. Home improvement stores, on the other hand, have much more to gain from curing administrative and other non-crime losses then from theft.
Deploying countermeasures
While execution certainly isn't easy, the steps to minimize Loss Prevention risk are as straightforward as 1-2-3:
Activate Loss Prevention modules on retail analytics platforms

Integrate inventory management systems

Train staff
Activate Loss Prevention modules
A comprehensive retail analytics platform will include a Loss Prevention module, expanding overall solution capabilities well beyond simple traffic counting and other Store Operations, Marketing and Merchandising functions. As a result, it replaces several single-point solutions - LP included - and reduces both capital and operational expenditures, leading to an increased ROI. The entire C-suite loves to hear that.
Cutting edge LP modules include advanced video management, POS exception reporting, in-store "dwells" around high-risk or high-value merchandise, security event monitoring and more. When first deployed, Loss Prevention modules from advanced analytics engines can help reduce theft by up to 75 percent. More importantly, the built-in platform tools allow LP professionals to quickly and easily take action, eliminating the need for time consuming and costly data acquisition and case investigation.
Integrate Inventory Management Systems
An Inventory Management System is a combination of hardware - bar code scanners, RFID and electronic article surveillance (EAS) tags and the like - and software, and allows a retailer to accurately track inventory levels, orders, deliveries, and when tied to POS systems, sales. Not only will an IMS help in Loss Prevention efforts, it will also create a more efficient supply chain process, lowering inventory carrying costs and freeing up precious working capital.
Train Staff
With so much loss exposure related to the human element, an effectively and properly trained staff can return immediate dividends. First, communicate a newfound emphasis on eliminating theft and train employees on not only how to spot shoplifting threats, but also how to best respond. Secondly, install practices, processes and policies - like security cameras and a bag check at the employee entrance - that let employees know they are also under scrutiny. Finally, investigate and fully prosecute/discipline all cases, establishing a new "normal" for ongoing operations.
Brick-and-mortar retail is undergoing tumultuous change in an increasingly competitive environment, and profitability has quickly eroded. Emphasizing a few relatively simple Loss Prevention practices is a quick way to protect margins and turn attention back to shopper experience and competitive differentiation.
Join the #retail and #LP conversations on Twitter @RayHartjen and @RetailNext, as well as at www.facebook.com/retailnext.
About the author: