5 Ways Kiosks Improve the Retail Experience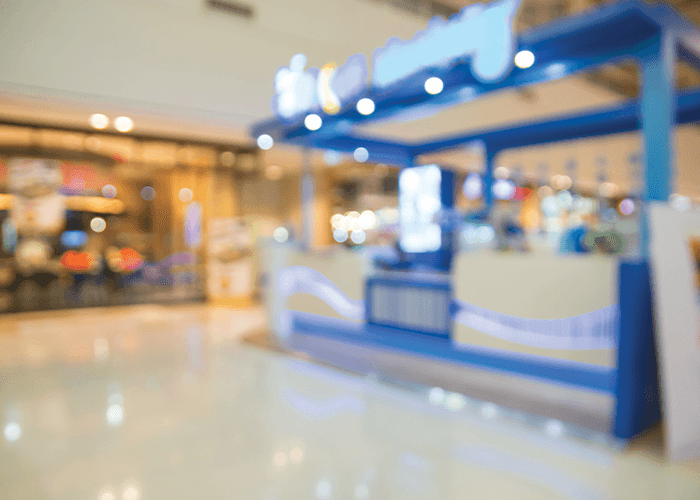 Once restricted to ATMs or information booths at your local shopping mall, interactive kiosks are popping up everywhere - from local government centres to retail outlets and business shop fronts.
In fact, a study into this emerging trend by Research and Markets found globally the interactive kiosk market is growing at a compound annual growth rate 11.81 percent.
So why are so many businesses buying into kiosks and how do they improve the retail customer experience?
Information
For the tech savvy customer, a strategically placed interactive kiosk offers the opportunity to seek further information, browse the latest catalogue in-store, check stock at other sites, and more.
Fortune cites Bloomingdale's as a great example of this technology at play. In 2014, the American retailer rolled out kiosks in the form of wall-mounted tablets at five of its 37 stores. Connecting to the store's inventory, the kiosks could quickly answer sales associate or customer questions about available sizes and alternate colours, as well as providing reviews and ratings by other customers.
"The tablets also recommend items that would complement the scanned original. And with a tap, a customer can summon an associate (no neck craning necessary)," adds Fortune.
Other retailers have jumped on board, like Spanish clothing giant Zara installing iPad kiosks in their change rooms in late 2015, allowing customers to request clothing to try on.
Meanwhile,Forbes notes German-based liquor store BASF is using kiosks combined with RFID tags as a virtual sommelier. Shoppers enter their wine preferences on a tablet connected to a digital shelf. Bottles with the features they prefer then light up, with additional information about the wine on offer.
Faster service
Of course consumers are no stranger to the prospect of utilising a kiosk to speed up service. Last year McDonald's rolled out kiosks as part of their Create Your Own Taste push where customers could build a bespoke burger or order off the standard menu.
Business Insider Australia also notes Wendy's announced the rollout of kiosks in late 2016, and Panera Bread is embracing the trend.
"The company's "Panera 2.0" initiative is in full swing. About 50 percent of company-owned stores already have the technology installed, and the remaining locations expect to have kiosks in place by the end of the year."
Increased spend
According to research self service increases consumer spend. Harvard Business Review says orders at Taco Bell made via their new digital app were 20 percent pricier than those taken by human cashiers, largely because people select additional ingredients.
Chili's, after installing self-service tablets, reported a similar increase in dessert orders. Cinemark theater's new self-service kiosks have "had concession spending per person climb for 32 straight quarters,"' they continue.
Meanwhile Harvard Business School associate professor Ryan Buell cites a study by National University of Singapore that found when a liquor store changed from face-to-face to self-service, the market share of difficult-to-pronounce items increased 8.4 percent.
"The researchers concluded that consumers might fear being misunderstood or appearing unsophisticated in front of the clerks. Changing to self-service removed the social friction," he said.
Interaction
But it's not just about sales and stock; Panera Bread combined their ordering kiosks with Panera's "MyPanera" rewards membership offering an added bonus.
"Beyond shorter lines and improved accuracy, customers love the fact that they can save those modifications as favourites or order from their history," Blaine Hurst, Panera Chief Transformation & Growth Officer told Australian Business Insider.
They also provide a great incentive for consumers to monitor, utilise and sign up for rewards programs, with special deals available when they check their accounts in-store.
Aside from customer loyalty, kiosks also offer the perfect tool to establish gift registries with customers having direct access to the physical products, catalogue, and sales associates in one convenient place.
In 2015, U.S. retailer Best Buy took advantage of the opportunity, following the unveiling of its gift registry service and app with in-store kiosks at all their stores to help registrants and gift-givers view and print wedding registry lists.
For the retailer, all this logging in, seeking out and looking up provides a wealth of information about who's shopping in their store, when and what exactly they're seeking. This in turn feeds into the shopping experience, allowing retailers to schedule staff accordingly, cross-promote products, ensure necessary stock is at hand and further hone the customer experience
Affordability
Arguably the greatest benefit of the interactive kiosks is its small price tag. Kiosks don't require meal breaks, free up staff for more complex tasks and are increasingly simple to install.
They offer access to a wide catalogue of products even when a store cannot in its physical location, making them a prime candidate for cheaply testing the waters of retail expansion.
Where once kiosks were specialised items, now all that required is a tablet, stand and associated software in the form of a specialised app or honed generic software. Courtesy of secure stands from specialists like iLocks, they can be installed on desktops, walls or as free-standing welcome points with minimal effort and maximum appeal.
The final word
In an age where the consumer is primed to make purchases using a wealth of information available and customers expect more from their actual shopping experience, kiosks are providing the perfect complementary service within brick-and-mortar environments.
They're the staff member who can answer any question, serve with remarkable accuracy and recognise trends without uttering a word.
About the writer: Rebecca Kennedy is a writer for many leading online publications with a specialist interest in harnessing technology for retail. She passions herself in anticipating future tech before it becomes the norm.
Join the #retail, #inspiringretail and #SmartStore conversations on Twitter @RetailNext and at www.facebook.com/retailnext.
About the author: