Data in Retail: How to Increase Shopper Traffic & Sales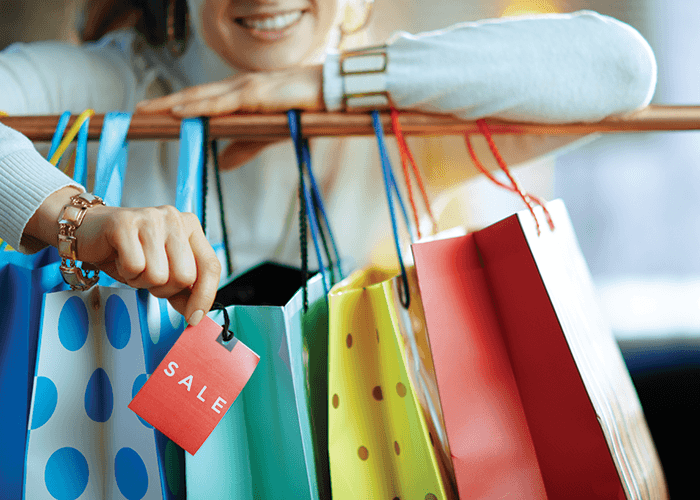 The retail industry is something that will never disappear and will only continue to evolve in an effort to keep up with consumer needs and developments in technology. In any retail segment, increased sales and satisfied customers remain the ultimate end goal. However, consumers have access to information and products from across the world, so no matter what your business's niche is, you will likely always have competition from somewhere.
Data science is a practice increasingly used by companies of all sizes to help maintain a competitive advantage in today's retail environment. While the right strategy will depend on your individual business, here are some ways anyone in the retail industry can use data to help boost sales and increase their customer base.
What is Data Science?
As a result of today's widespread technological advancements, massive amounts of data are right at your fingertips, sourced from both internal and external company systems. When it comes to retail, data analysis includes everything from sales and inventory, to customer preferences and demographics, and overall shopper traffic data. What is more relevant is how you are able to analyze all the customer data collected and turn it into actionable insights.
Collecting Data in Your Retail Business
Use a PI System: Having access to so much consumer data can be overwhelming and unhelpful if you are unable to properly historicize, locate specifics, analyze and visualize your findings. A PI System is a server-based technology that allows you to access and manage both historical and real-time data, instantly. PI System Connections are one of the best ways to safely collect information, connect systems within an organization and share data across corporate boundaries.
Upgrade Your POS System: By using the right modern POS system, you can nip one of the biggest consumer complaints, inventory issues, right in the bud. An updated POS system will automatically update the quantity of stock immediately after a sale is made. Additionally, most POS systems now offer reports that can show key metrics like basket sizes, sales trends, profit margins and more.
Consider taking it a step further and combine your traditional POS access points with mobile systems. Not only will it be easier for customers to pay by cutting down on wait time, but it will also give employees the flexibility to meet customers where they are. The advantages of going mobile are plentiful, by utilizing tablets or smartphone apps you can even save money on a single bank fee rate. There is no need to rush to ditch a functioning traditional system. Instead, try slowly rolling it out targeting your most tech-savvy customer base to gauge success. If it flops, unlike other POS vendors, mobile systems won't require long-term contract commitments.
Analyze Your Foot Traffic
While e-commerce sales will likely continue to increase, it's important to glean valuable data from the consumers that still enjoy shopping in-store. Monitoring foot traffic is more in-depth now than just clicker counting how many people pass through the front door. If you aren't already, you may want to implement some foot traffic analysis solutions throughout your store. There are many options on the market to choose from and many of these tools can automatically count people and document dwell times. You can then use the data collected to see where in the store you engage the most or least traffic, observe customer entrance path analytics and ultimately optimize your consumer shopping experience.
Implement the IoT:Finding ways to use the Internet of Things successfully in as many aspects of your business as possible is one of the best ways to collect data. With IoT, you can read item tags when customers leave the store, eliminating the traditional checkout process altogether. Or, reward frequent fliers with personalized and location-based loyalty discounts, install smart sensing shelves and even eliminate menial employee tasks with robots.
Data science in retail is a key tool in understanding the root causes of shopper dissatisfaction. A recent survey found that 65 percent of marketers were able to deliver a quantifiably better customer experience as a result of improving their data analysis. Fully realizing the potential of data in retail not only guarantees an improved shopper experience but also allows you to identify and predict upcoming industry trends. That way you can operate your business proactively and continue to improve your products, services, and value, directly based on your own shoppers' input and actions.
About the writer: Nick Rojas combines 20 years of experience working with and consulting for small to medium business and a passion for journalism to help readers grow. He writes about technology, marketing, and social media for the aspiring entrepreneur. When Nick is not sharing his expertise, he can be found spending time at the beach with his dog Presto.
Join the #retail, #SmartStore and #Connected Journey conversations on Twitter @RetailNext, as well as at www.facebook.com/retailnext.
About the author: