How Accurate Scheduling Creates a Higher Conversion Rate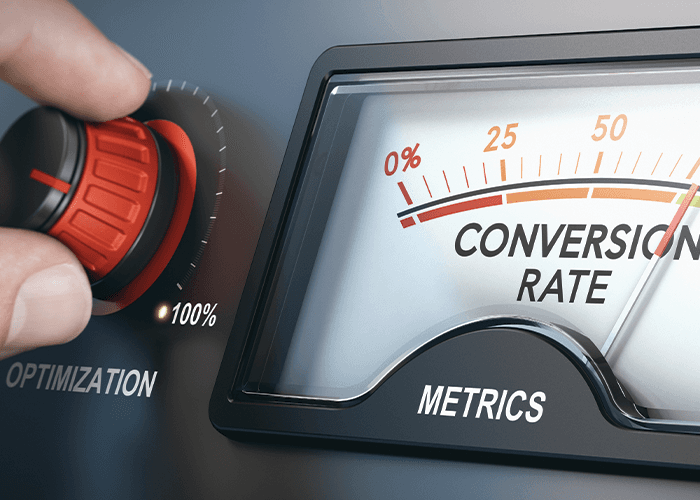 Conversion rate is extremely important in the retail industry, and is a metric that drives store sales, margin, and survival of the overall business. This is especially the case for specialty stores with high unit prices. Conversion is influenced by multiple factors, from location to product type, visuals, and your people.
So how do we optimize for conversion? The essence is to maximize efficiency while scheduling the employees with the right skills at the right time. In this blog, I cover the main aspects to consider, including optimizing schedules with data, customer service approaches and in-store workflows.
Scheduling and Cost Sense
A key aspect of scheduling is to optimize floor coverage while minimizing cost and preventing over/under coverages. To achieve this balance, tools such as GaiaDigits Intelligent Scheduling can help. For example, having granularity to schedule by job title, skill sets, certifications, pay rate, batches, and other aspects allow for more efficient scheduling. It also helps to have an aggregate view of the total hours scheduled, specifics about coverage, business requirements, and direct cost.
On top of that, it is important to optimize schedules with customer traffic, to ensure you have the right level of associates for the period of time on each day. With GaiaDigits' partnership with RetailNext, the joint solution enables you to accurately match associate hours to traffic levels, such as by scheduling more staff during the power hours in the day.
Driving with Data
Data is King. Reliable source data is a key success factor for daily management duties and workflow. How many visitors will come into the shop, how long will they stay, when will they come in are important points of our plan. We need very reliable data to breakdown and analyze for the skill matrix demand, only after we then schedule the right employees to handle this customer traffic. If you manage a region with more than one store, you can also think about the schedule pattern across the shops based on traffic models. This model will increase the efficiency and save the labor cost, it will also increase employees' work scope, and create better engagement.
Customer Service
Once the shopper is in the store, conversion rate is influenced by their experience, especially with the sales associate. There are various ways to drive a sale, from providing insightful product knowledge, to making the customer comfortable and asking the right probing questions. Through this process, it often helps to stay patient while maintaining a sense of urgency with appropriate time management.
Personalization is another experience that shoppers seek once they are in the store. As a result, it is worth considering varied ways of approaching a customer based on their personality and needs. Often "planting the seed" for a future sale is a great approach for shoppers who are not ready to make an immediate purchase.
Workflows & Customer Experience
Another aspect of customer experience to consider is the in-store atmosphere and prioritization between customers. First, multi-tasking with several customers and encouraging collaboration between customers creates a fun and relaxed atmosphere. In some cases, it may be worth prioritizing customers with higher value baskets.
From a manager's perspective, it is important to have the awareness and flexibility to change the schedules across time and departments. Similar to conducting an orchestra, the scheduling also involves managing breaks, lunches, absences, zoning and other factors to optimize for conversion, sales and the customer experience.
Retail management processes can be long and complex, but ultimately, the key factors are people. Only when you have the right people, right skills and high morale, can you build successful teams and drive sales. From there, integrating data optimizes the structure and activities of associate teams. With tools such as the joint solution from RetailNext and GaiaDigits, retailers are provided with more tools and visibility to optimize this process.
Join the #retail, #inspiringretail and #COVID19Retail conversations on Twitter @RetailNext, LinkedIn at and www.facebook.com/retailnext.
About the author:
Richard Woida, Senior Solution Consultant, GaiaDigits
After working for Apple Retail for over 10 years, I have learned a lot of different management techniques, troubleshooting scenarios with recruitment, scheduling, HR, sales & motivational management, performance reviews, and more. GaiaDigits is a powerful Workforce Management Suite that businesses can use to maximize efficiency and maximize value.