How to Collect Customer Data and Improve Shopper Experience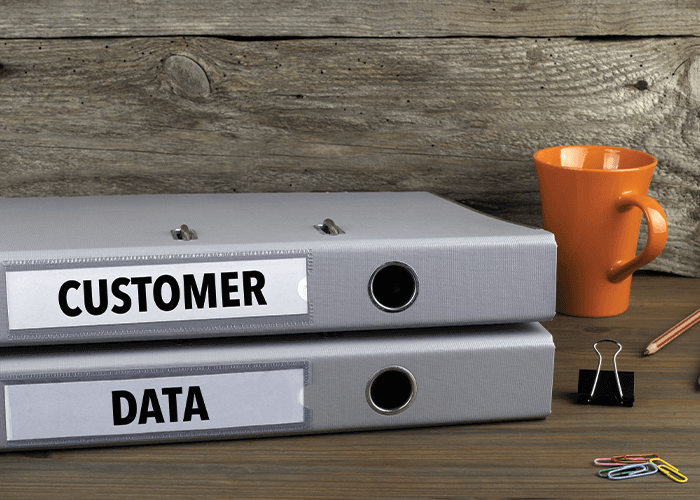 In today's world, collecting data and basing decisions on the calculated data is critical to success, especially in the retail market. Retailers depend directly on consumers for their business growth, which has placed shopper experience and customer satisfaction at the top of the priority list, making customer and market research very important. The introduction of big data in retail allows retailers to curate more relevant, valuable and enjoyable experiences for their shoppers since customer data allows retail owners to understand what influences purchase decisions. It is also critical to formulating an effective business and marketing strategy.
Identifying purchase patterns and creating a customer database offers an array of other benefits including:
Identifying opportunities

Ensuring relevancy of products as per demand and the competitive market

Recognizing potential threats

Creating a brand positioning strategy, etc.
Point of Sale Data Collection -Retail customer data collected at the point of sale is not only a perfect solution to inventory management but has other great benefits too that just shouldn't be missed. A POS system sheds light on metrics such as profit margins, customer counts, sales trends and more to help you understand which products and suppliers are driving revenue. This, in turn, helps in making more reliable decisions. With point of sale data collection, you can:
Sort customers by brand preference, spend level, purchase category, etc.

Forecast purchases and manage inventory accordingly

Improve shopper experience by understanding tastes and preferences in product

Streamline your cash flow and other retail operations
Online Surveys -The perfect way to know what your audience thinks of your products and services is to ask them! Online surveys help you understand the perspectives of your customers and think like them. This helps your retailing teams make error-proof business decisions.
Though customers usually tend to avoid taking surveys to share feedback, you can make your surveys and survey designs interesting to pique their interest with an online survey tool. Online survey software not only helps you design intelligent and creative surveys, it also allows you to create dynamic reports that can help you get a panoramic view and conduct meaningful analysis.
Here's what must be ensured while creating an online survey:
Establish a clear purpose for your survey

Create a good questionnaire - begin with generic questions and place personal demographic questions at the end

Share the purpose of the survey and the expected time to complete it with your audience.

Tell your audience how it will benefit them.
Foot Traffic and Web Analysis -If you're not doing numbers, you may be missing your shot at success. And the best and easiest way to go is analyzing foot traffic in brick-and-mortar stores. Shopper traffic analysis helps you keep track of the total number of visitors and their activities in your store. And based on this count, you can establish other data such as:
Conversion rate

Sections of the store that are most visited

Days and hours on which the store receives most visitors

Purchases based on sales and discounts

Shopping trends on special occasions
For online stores, the perfect way to track the activity on the website is using web analytics to help you gauge customer behavior and purchase patterns with the number of visits, conversion rate, shopping trends, etc.
Market Research -Market research allows data collection using a market research platform to identify if your products are satisfying the needs of shoppers and customers. Market research helps you get actionable insights about customers, competitors and the target market, providing you a potential edge over other businesses. It involves targeting the right audience, asking them the right questions, gathering valuable insights and taking corrective measures.
Market research helps retailers:
Gauge the demand for their products

Identify the audiences who should be targeted

Assess the market and competition

Gauge customer and purchase trends

Introduce innovation
Social Media -Social media has become a reliable source of data. All you need to do is figure out what channels your audience engages the most on. Then, you can use polls and social media groups to know what your audience thinks about your product and services. The benefits include:
Understanding the latest requirements of your customers

Understanding what your audience thinks of your competitors

Knowing your audience better and then predicting demand, etc.
When you're aiming for success in the retail industry, customer experience makes a world of difference. And by combining both online and offline customer data, you can improve the customer experience, increase sales and win new customers at the same time. So, start understanding your customers better and base your decisions on reliable information rather than intuition.
About the writer: Bhavika Sharma is a survey designer at SurveySparrow, where she designs surveys that work by making them more conversational and engaging, fetching 40 percent more responses. When she isn't designing killer surveys, she loves to travel in search of adventure and to meet new people. Her travel experiences have taught her the importance of conversation and that is what she brings to the table while creating surveys or content for her readers.
Join the #retail, #SmartStore and #Connected Journey conversations on Twitter @RetailNext, as well as at www.facebook.com/retailnext.
About the author:
Bhavika Sharma, SurveySparrow