Organized Retail Crime: How Brands Can Mitigate The Impact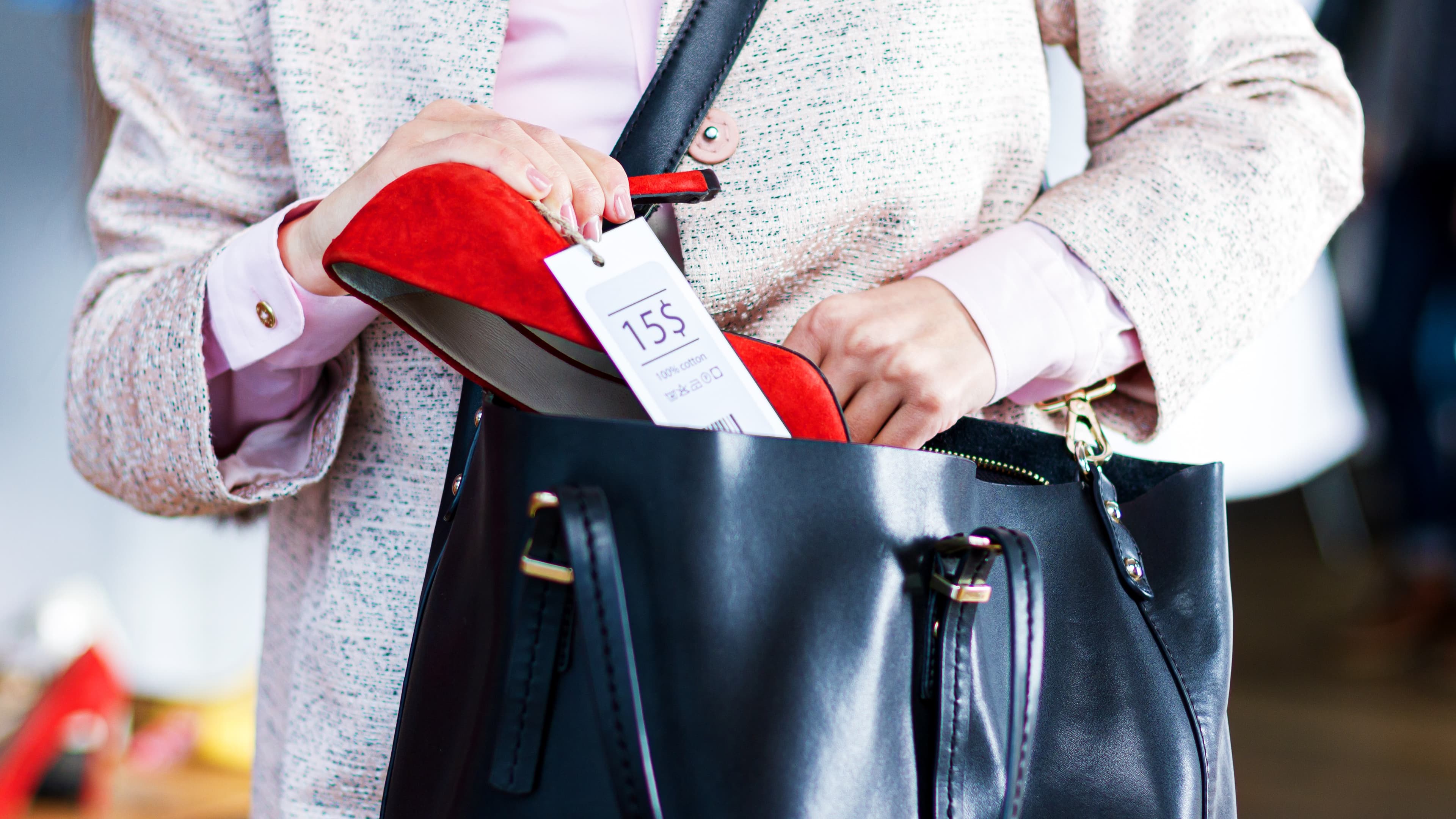 It's far from petty these days. Organized Retail Crime (ORC) has not only become increasingly widespread across the US, but now, it's also uglier than ever before. There are alarming reports of aggressive raids, brazen shoplifting, and repeat offenders. The retail industry's certainly no stranger to ORC, but there is growing concern that elevated levels of retail theft seem to have been normalized in many U.S. cities.
Many retailers have pointed to the exploitation of new opportunities for theft during the COVID-19 pandemic as one of the reasons why ORC has run rampant. Other contributing factors include the burgeoning growth of online marketplaces, fewer prosecutions, and the highly contested felony thresholds, which some retailers believe, are allowing perpetrators to steal more because they face only a misdemeanor charge.
---
The Situation
ORC is distinctly different from your run-of-the-mill shoplifting. As many Asset Protection (AP) or Loss Prevention (LP) managers will know, it's a large-scale theft operation aimed at reselling stolen merchandise. One of the largest ORC cases in US history was recorded in September 2020 -  more than $8 million in stolen merchandise was recovered including razor blades, over-the-counter medications, and other health and beauty products. 
The 2021 Retail Security Survey by the National Retail Federation (NRF) identified the following US cities as the Top 10 affected by ORC:
Los Angeles

San Francisco/Oakland

Chicago

New York

Miami

Houston

Atlanta

Sacramento

Baltimore

Las Vegas / Seattle
Here's a look at the store traffic data for brick-and-mortar locations in those cities: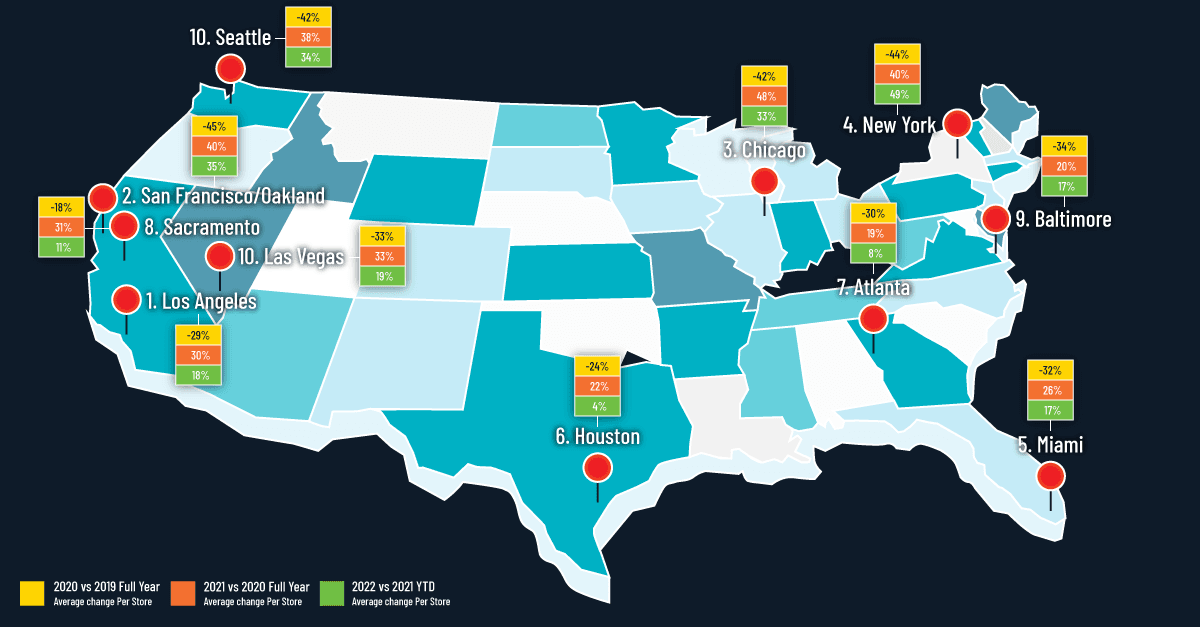 READ MORE: Performance Pulse Report
---
The Cost: More Than Just Dollars 
According to the NRF, the cost of ORC theft continues to climb for retailers: 
But beyond the shrinkage, the negative impact of ORC affects retailers, employees, and customers in other, less obvious ways too. 
Safety 
According to the NRF, 65% of retailers noted an increase in violence last year while 37% felt perpetrators were "much more aggressive." Providing a safe and secure workplace for employees has always been important. But if the COVID-19 pandemic and "great attrition" have taught us anything, employees' expectations are at an all-time high, and retailers' retention strategies will need to include how they intend to safeguard employees against ORC. 
In addition, the theft and resale of items like non-prescription drugs or baby formula pose potential health risks to consumers because they might be stored improperly, sold after expiration, or "cut" into larger quantities.
Brand Reputation 
Beyond the physical threat imposed by ORC, lies the damage to brands' reputations. Customers, much like employees, observe theft in stores that are both shocking and scary. These incidents compromise a brand's integrity and relationship with customers. A survey of more than 6,000 participants found that the best actions retailers and brands can take to receive positive marks from Americans is to keep customers (58%) and employees (55%) safe.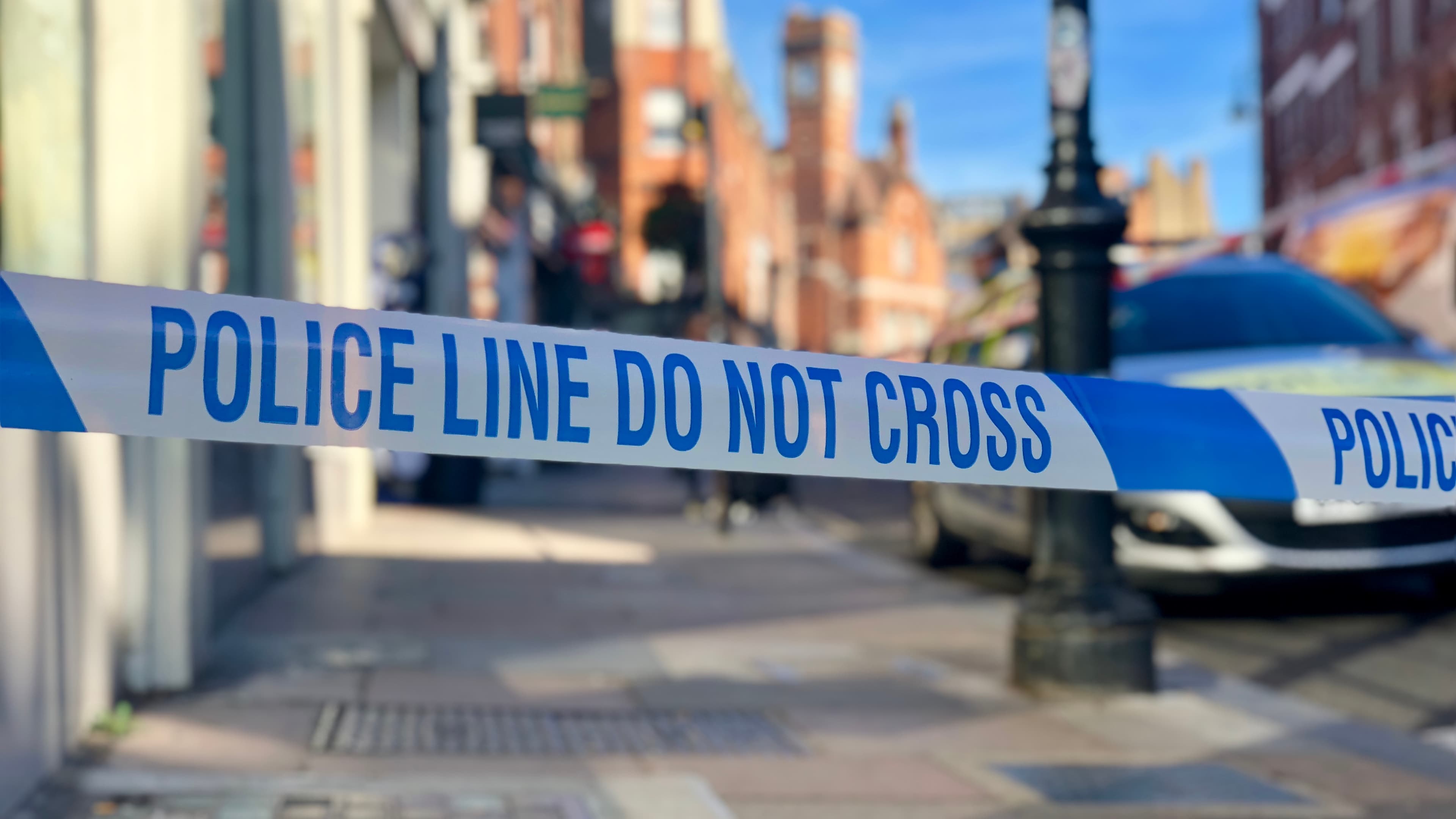 Price
Ultimately, the losses incurred by retailers through ORC theft drive up costs for retailers and, in turn, prices for consumers. As brands continue to include projected losses as part of their product pricing decisions, increased shrinkage from ORC theft will continue to propel prices up in an effort to recover those losses.
Customer Service
Another knock-effect to the consumer as a result of ORC is the availability of merchandise. Retailers may be blithely unaware that the merchandise was stolen and replenishment may not occur until a cycle inventory is completed. So every time a customer attempts to purchase a particular product, the store will not have it in stock deepening customers' distrust and frustration with brands. 
---
Safe And Secure Stores
The US Chamber of Commerce is demanding that Congress take action to address the rise of ORC – arguing the issue has become a national emergency. In the interim, Loss Prevention professionals are proactively investing in tools to combat the rise in crime as well as new risk areas. 

These investments aid the active efforts of retail LP teams and law enforcement to investigate ORC cases. So how can LP teams ensure that they're investing in solutions that will help them reap the benefits down the road? 
Checklist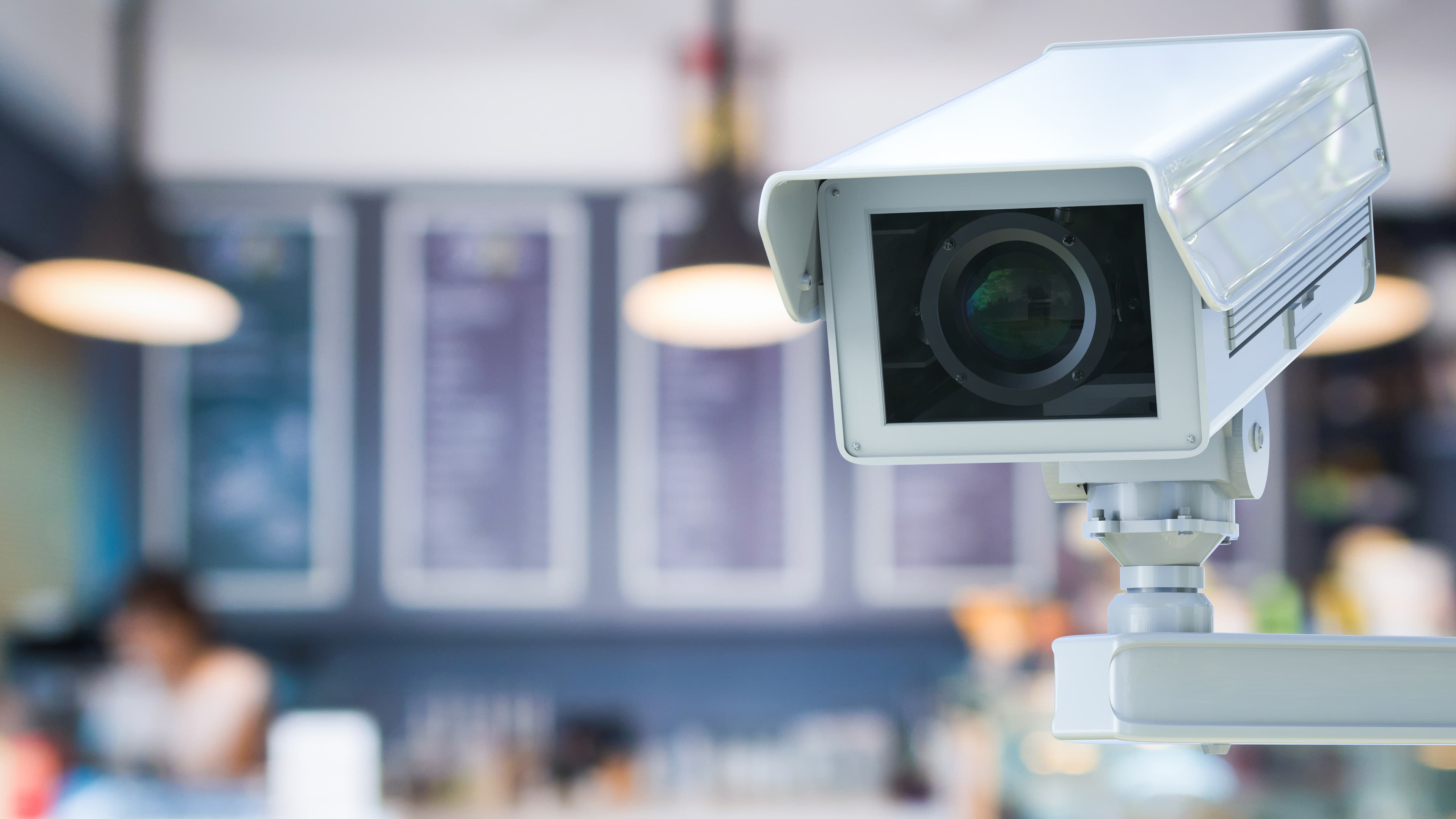 ---
Let's Connect At NRF Protect 2022
RetailNext helps 400+ brands empower their store teams with an all-in-one store platform that highlights traffic trends, KPIs, performance, labor, and even Asset Protection. Learn more about how RetailNext can help your brand can simplify investigations and protect margins (Booth #1032)
About the author:
Judith Subban, Marketing Communications Manager, RetailNext