Performance Pulse: COVID-19 Fears Prevent a Store Rally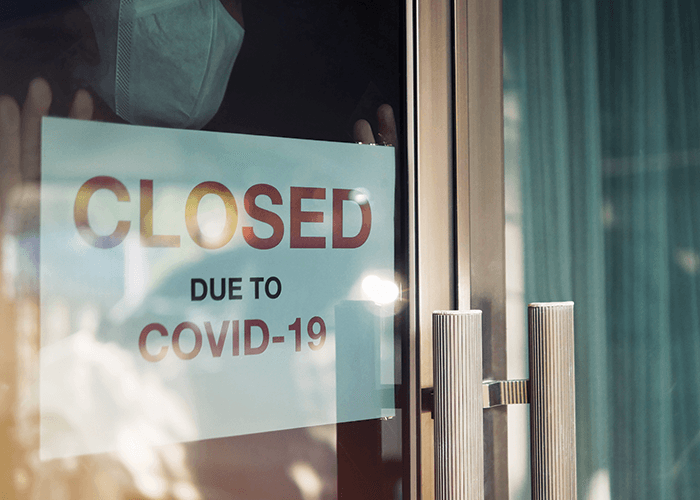 The latest edition of the RetailNext Retail Performance Pulse has been published and is available for download, providing an overview of brick-and-mortar store performance for the retail month of February 2020 (February 2-29 on the industry's 4-5-4 calendar).
Download the Retail Performance Pulse for February 2020 store results.
Retail stores started off the month of February slowly, and Coronavirus fears never allowed it to recover. For the month, brick-and-mortar stores reported an overall drop of 4.5 percent in sales on a 6.3 percent decline in foot traffic, as measured for the same time period one year previous.
Shopper traffic declined 9.7 percent in the first week of the month and then rallied as shoppers geared up for both Valentine's Day and Presidents' Day. However, the rally was severely tempered as Coronavirus stories dominated the national media.
The shoppers who did venture to physical stores demonstrated their intent to purchase, as conversion, average transaction value (ATV) and shopper yield (sales per shopper) all posted strong increases. The 0.4 points increase in conversion was the sixth consecutive month of positive movement, while shopper yield's 2.7 percent increase represented its 14th consecutive monthly uptick.
The low days of the month for sales, shopper traffic and ATV occurred at the start of Valentine's Day week, before beginning to move upward. Despite increasing concern for Coronavirus, sales and ATV both posted their monthly highs on the last day of the month, February 29.
Regionally, the northeast and Midwest regions performed best with respect to sales, with the northeast posting its sales results despite a massive 9 percent decline in shopper traffic, relying on a whopping 7.3 percent YoY increase in shopper yield. Shopper yield increased in all four regions, and conversion was flat or up in all regions as well.
For a full reporting of physical store performance for the month of February 2020, please download your copy of the Retail Performance Pulse today.
Join the #retail, #ConnectedJourney and #SmartStore conversations on Twitter at @RayHartjen and @RetailNext, as well as at www.facebook.com/retailnext.
About the author: