5 Reasons to Include Targeted Ads in Retail Marketing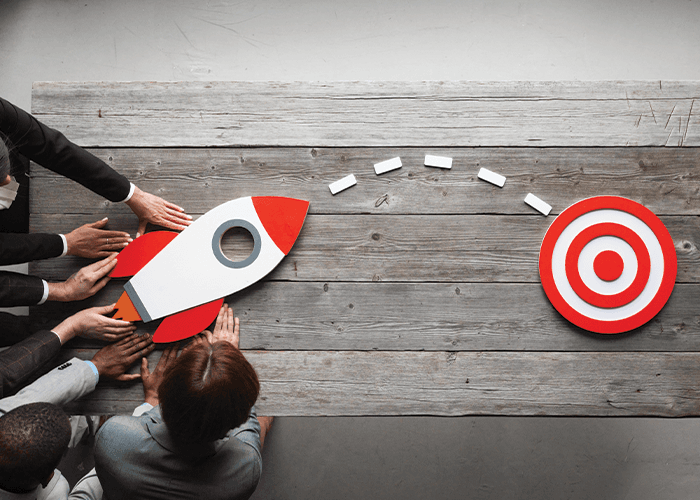 With so many new and innovative marketing options available for retailers, making the right choice to get the most ROI can be a difficult task. Despite the wide range of choices, targeted ads remain a must for retailers trying to reach more customers interested in their products.
In fact, its importance has been growing in recent years and is expected to remain such in the future, according to a research report by Berg Insight. The company claimed the total value of global mobile location-based advertising (LBA) and marketing was about $1.66 billion in 2013 and should reach $14.8 billion by the end of 2018.
Such impressive results are an outcome of many factors, including the effectiveness of location-based targeting (LBT). At this point, it's one of the best-performing marketing techniques helping retailers achieve a complex goal: reaching the right audience in the right place.
Below, you will discover five reasons you should consider using targeted advertising if you're a retailer looking to drive sales for your business.
Reason #1: They Engage Mobile Users at the Right Time and Right Place
There have been a lot of changes in the world of online marketing in the recent years. For example, the rapidly increasing number of mobile users persuaded Google to prioritize mobile-friendly sites that deliver great experiences to users. Moreover, the rising popularity of social media marketing allowed marketers to target specific groups of users through sophisticated native tools such as Facebook Audience Insights.
Such tools enable retailers to nail down their target demographics. For example, Audience Insights can provide you with such valuable information as pages your followers like, their locations, their household income, their purchase behaviors, and the activities they prefer to participate in.
By targeting customers based on these characteristics, retailers can design mobile-targeted ads that are an effective way for tapping mobile users. Such targeted advertisement allows finding and filtering social media and internet users on the basis of their purchase behavior, which could increase the number of relevant clicks, and, of course, sales.
For businesses using Twitter and Instagram: both of these platforms also have similar tools (Twitter Audience Insights and Instagram Insights).
Reason #2: They Reach Local Customers
This works for both online and retailers working in physical commercial locations. They can use location customer data to get a better understanding of buying behaviors of their customers; for example, they can discover how, when, and where they bought a certain product.
This knowledge allows retailers to improve the effectiveness of their local marketing efforts, and as a marketer, you know that local search often signals purchase intent! Google reported that 76 percent of its users who search for a product in their area during a holiday season visited a related business within a day, and 28 percent of those ended up buying something from that business.
That's huge!
Holiday season's figures are truly remarkable, but customers don't rely on search engines just during a limited period of time. According to the 2017 survey of U.S.-based Internet users by Burke for the Local Search Association (LSA), 80 percent of online shoppers used a search engine to find a local product or service in the last seven days, while 87 percent of online shoppers said they did so in the last 30 days.
Local targeted advertising can be huge for your business if used properly. Research your local market thoroughly, and let targeted ads do the rest.
Reason #3: They Increase Sales with Targeted Coupons and Incentives
People love when they receive personalized services (that's why personalized email marketing is so popular among digital marketers these days).
"One-on-one targeting could help you to personalize communication with your leads and customers as well," explains Cory Neal, COO of The Word Point. "For example, you can send targeted incentives to specific customers at specific locations to engage them and encourage them to buy, complete a purchase, visit your site, or direct them to the nearest physical location."
Retailers typically offer incentives such as free shipping, discounts, premium service, and others. These incentives are super important, according to retailers. For example, here's the list of the factors that influence retail consumer buying decisions, as described by eMarketer.
You can also use this information to make your targeted ads more relevant to consumers; for example, an ad featuring a great review of your product viewed by an Internet user could be a great incentive to visit your store.
Reason #4: They Ensure Personalization
Personalization is a big trend these days because customers love to be treated with relevant offers (who doesn't?). It's also a big reason why targeted advertising still remains a must for retailers. By personalizing ads to consumers based on their demographics, location, interests, purchasing habits, and other factors, you can increase the chance of offering them something they find truly interesting and relevant.
That's why so many retailers worldwide use personalization. According to the recent Personalization in Retail: Latest Trends and Challenges report, two-thirds of U.S. retail marketers personalized email content, and 56 percent of them did the same with website elements.
Reason #5: They Allow the Introduction of Exciting Innovations
One of the main reasons online shoppers refrain from buying is the lack of opportunity to try the product. One way to solve this problem is to use technology and incorporate a targeted advertising layer (products that customers are more likely to like).
For example, Glasses USA, an online retailer of prescription eyewear, has on-site features that allow visitors to upload their pictures and virtually try on glasses they like.
Buying eyeglasses online is far from easy, so the brand has delivered an excellent solution for its shoppers. Moreover, this allowed the company to incorporate targeted advertising elements: the "Recommended for You" section below the upload form in the image above.
Tying it all Together
As you can see, targeted advertising can be an effective tool to help retailers to reach the right audience in the right place. It goes without saying that relevant targeting is important to drive sales, so remember targeted ads when browsing your options for online marketing.
About the writer: A graduate from South Texas College with degrees in Marketing and Creative Writing, Erica Sunarjo uses her knowledge to make a difference in business copywriting and is invested heavily in traveling and language learning. Already fluent in French and Spanish, Erica is studying Chinese and working her way to being a multilingual copywriter. She keeps track of the latest trends in IT and technologies, blogs about efficient strategies in education and business coaching, and holds educational webinars.
Join the #retail, #inspiringretail and #SmartStore conversations on Twitter @RetailNext, as well as at www.facebook.com/retailnext.
About the author: