CEO Hot Takes: How Retail Intelligence Will Power The Future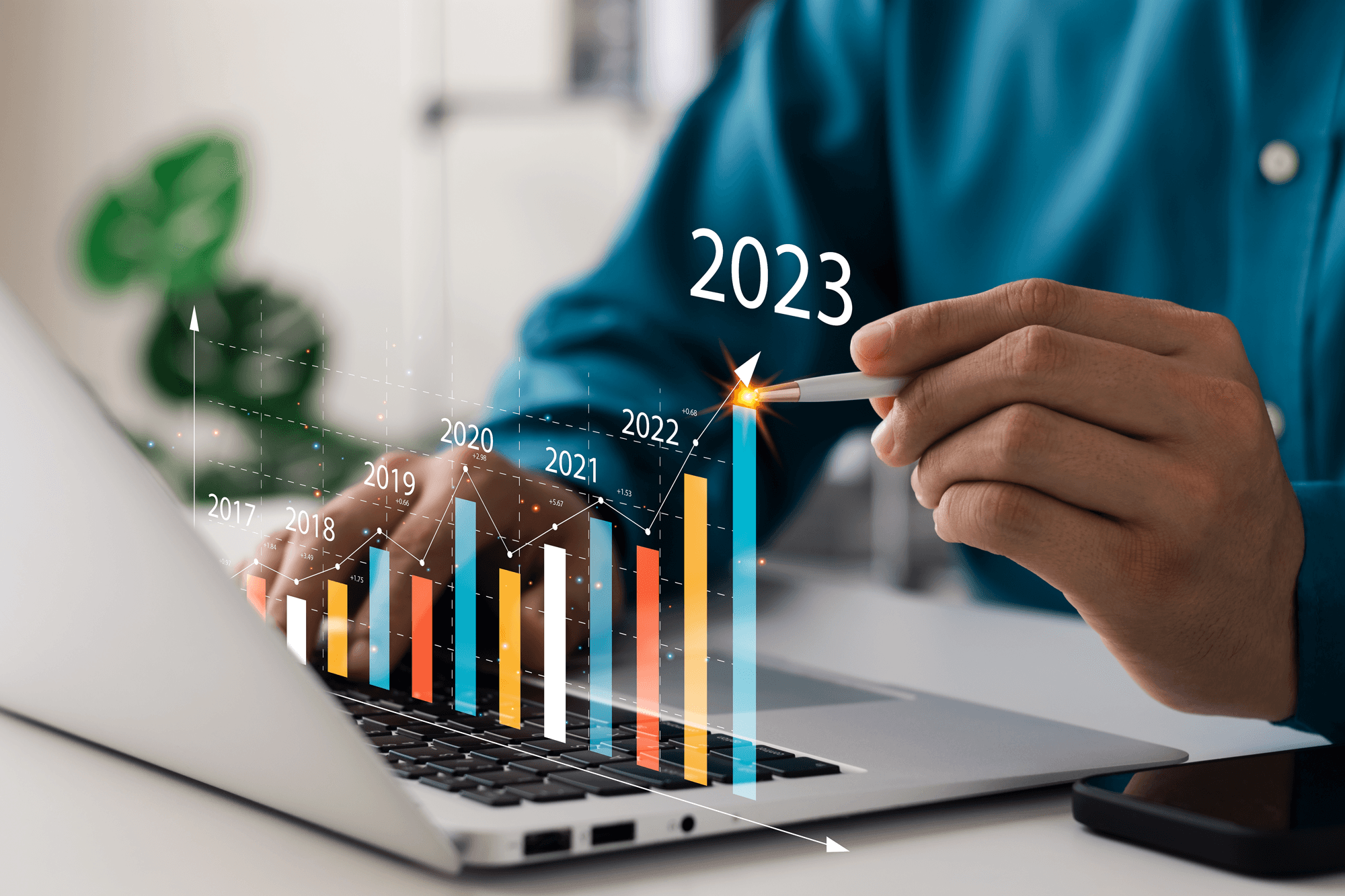 With a growing number of uncertainties in the retail landscape, forecasting industry trends has become somewhat trickier for brands, pundits, and the like. One thing is certain though - a deep reliance on sound, accurate and reliable store data continually proves to be the rudder that triumphantly steers retailers out of the economic storm and into new, opportunity-based waters. 
We chatted with RetailNext CEO and Co-Founder, Alexei Agratchev, about the evolution of store data in retail, how it is delivering tangible results in tough market conditions, and how it will continue to underpin a successful customer experience of the future.
---
How would you characterize the current retail landscape?
I think to understand what's happening in retail now, we should probably reflect on what has happened and how those events are informing behaviors and trends we're seeing at the moment. We all know the numerous headwinds retailers have faced in the past two to three years - the Covid-19 pandemic, the great resignation of 2021, and the extensive supply chain constraints and shipping delays. It's been nearly impossible for retailers to lean on their past experiences and intuition to chart a way forward.
And this is definitely where we saw more retailers recognizing the scalable power of store data. Whether it was to confirm assumptions and test out innovations or backup critical business decisions about the strategic direction of a retail company, the potency of store data was really embraced by many retailers.
And that ability to measure the real-time condition of physical locations continues to increase in both importance and implementation today. Store data, like traffic and occupancy, is now critical to many retailers' ability to create safer, enhanced shopping experiences. And these data sets are also cultivating more retail partnerships between brands and consumer-facing applications, such as virtual queuing, store location-based occupancy metrics, dynamic digital signage, and digital marketing.
Brands that have adopted credible retail analytics are not only proving successful with pivoting new opportunities, but they're also pioneering new customer experiences and remaining future-fit.
---
Do you see the nature of store data continuing to evolve this year?
Well, the physical store continues to be a better source of data for brands learning about their customers. They can respond to customers better. We actually see now that brands open stores or partner with multi-brand retailers, partially, so they can learn more about their customers.
It's really well-timed, given that customer expectation is at an all-time high, and brands, especially DTCs, are looking at how they can offer the same offline experience in-store. Integrating the physical and digital spaces is about creating a constant connection that goes far beyond just the shopping transaction and enters an experiential moment.
So when you combine multiple store data points, as we can, it gives you an excellent indication of the friction points. You can identify where people get stuck or confused, or if they abandoned their shopping and leave. Retailers can use the data to constantly optimize the space, merchandising, and layout, and make sure the sales associates are in the right place at the right time.
The data becomes integral to retail teams' understanding and analysis of the in-store business, traffic flows, and conversion results, to better understand their consumers and how to best serve them in-store.
---
Where's the best place for brands to start?
Just understanding your traffic and conversion, and how you improve (we talk about shopper yield which is dollars per shopper walking through the front door). There are a lot of things you can focus on to improve just that.
But at least 70% of stores worldwide do not have the right level of analytics and technology in the store. A lot of technology is so unreliable and inaccurate, which means that people don't trust the data.
Good traffic data is the most fundamental thing to understanding how to better manage stores and propel growth. If the store isn't well managed and there are products out of stock and lines at the checkout then conversion can drop. You don't see that if you just look at sales data. A good starting point is optimizing your shoppers per labor hour and driving up shopper yield before investing in more advanced analytics – more elaborate solutions can be rolled out over time.
---
How do you think rising inflation will impact the retail landscape in 2023?
Rising inflation has been tough to navigate, and retailers will have to remain agile with no real end in sight short-term. Shoppers will be tightening their belts and retailers have to find ways to manage their own costs in the process too.
Now's the time for retail resilience. To preserve some capacity for growth, retailers should be pushing harder on strategic productivity as a way to lower costs. With reliable data, in-store operations can be incrementally fine-tuned which will result in massive savings in the long run. From layout to shrinkage, there has to be renewed focus on the intricacies of the store environment. Like consumers, stores will have to get granular.
There is also huge potential for omnichannel strategies to provide some relief. There is less waste when processes are streamlined and, when possible, even combined. For example, if staffing is integrated with traffic systems, labor can be most effectively scheduled and shoppers also get the best in-store experience.
All in all, I feel optimistic about the future. The past couple of years has been less than kind to the industry… But, through a string of unprecedented challenges, stores have survived and found ingenious ways to thrive. That creativity, perseverance, and data-backed decision-making are bound to grow in the years to come.
---
How should retailers approach sourcing with so much budget instability on the cards?
Sourcing is a critical aspect when it comes to navigating inflation. Accurate sourcing is make or break: excess inventory is a dead investment, and understocked inventory will cost sales. Here, the data will have to do the talking.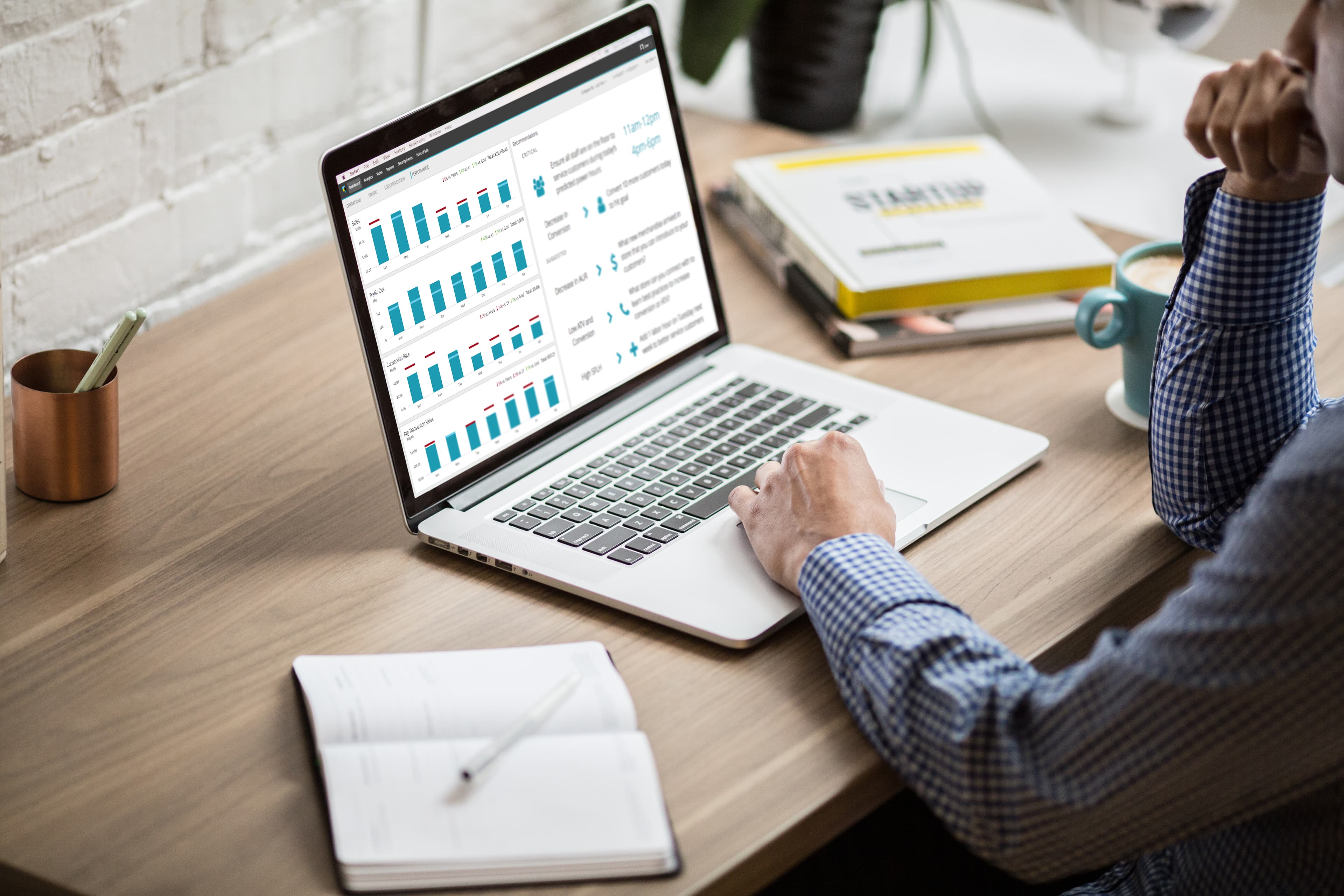 Using historical data and predictive analytics is the safest way to make decisions about what, why, and when. In the end, it's a numbers game and there will always be an element of risk… But the most effective way to mitigate that risk is for brands to do their homework with software that sets them up for success. Predictive modeling will be key to retailers staying afloat and meeting shopper needs most effectively – and it's not as daunting as it may seem.
---
Supply chain instability and resultant shipping delays are still an issue retailers are grappling with. How do you see store data playing a role in the supply chain crunch?
I think more retailers are starting to view the supply chain less as a linear process, and more as a fluid, cross-functional approach. There's definitely a much stronger focus on reimagining inventory locations, and that's where the role of brick-and-mortar stores is evolving, yet again. So some retailers are shipping directly from stores instead of from a warehouse or distribution center, creating internal micro fulfillment centers (MFCs).
But again, the success of these types of pivots hinges on some pretty incredible store data. At the end of the day, order fulfilments are only one part of meeting customer expectations. If brands do not create a seamless and blended in-store experience with these innovations, they've lost the customer. And it really doesn't have to be too complex at all.
For example, a simple, yet effective way to achieve this is by integrating in-store traffic data with a virtual queuing app to enable BOPIS/BOPAC. Many brick-and-mortar stores are able to elevate their in-store experience by enabling customers to check live in-store occupancy levels at any location, select the store location where they'd prefer to shop, join the virtual waiting list or book an appointment and even get a notification when it's their turn.
---
Which retail trends will you be keeping an eye on in 2023?
I see sustainability continue being on the rise. Sustainability has become a growing focus for consumers, so brands will have to be even more considerate of their environmental impact in the year ahead. The circular economy, particularly in fashion, is also something to watch. Recommerce has the potential to gain real momentum as consumers become more mindful of their spending, and I think brands can capitalize on this by integrating recommerce into their offerings. It's unconventional, but it's the kind of intentional move that shoppers really respond well to.
I'm also interested in staff investment as a future-fit way to deal with continued labor shortages. I foresee brands investing more strategically in training and incentive programs to help staff deliver exceptional in-store experiences to their customers. More and more, retailers are recognizing the huge value frontline workers bring to the store environment – so they will be spending more to retain and train staff.
This training translates directly into sales: an engaged and motivated sales associate doesn't just drive a modest 10% or 20% or even 30% uptick in sales. We routinely see that when we use proper task-management, learning, and engagement technologies to help sales associates feel connected — to make sure they care — they can drive 3X the sales for any given location, even as traffic, price points, and other factors stay the same.
---
And finally, what's on the horizon for RetailNext this year? 
We're always investing in ways to get better data cheaper. What's happening with sensor technology and computer vision is especially exciting in terms of what data we can gather. We're also investing in ways to use the data to be more predictive and prescriptive. How do we make it obvious what a retailer should do with the data? We are building more and more of our experience into the system so that it can make automatic recommendations. 
We're also looking to expand our presence in the UK, EMEA and APAC markets as a way to cement our global footprint. It's an exciting time! Our acquisition of Ipsos has set us up for success and we're starting the year off feeling energized and optimistic.
---
Chat with us over ☕️ at NRF Big Show in NYC! Learn more about what retail intelligence can do for your brand 👉 book a meeting!
About the author:
Ashton Kirsten, Marketing Communications Coordinator, RetailNext
Ashton holds a Master's Degree in English and is passionate about starting conversations through impactful content and executing data-driven creative strategies. She is based in Johannesburg, South Africa, where she can be found reading, writing and researching.