Following Product Trends To Scale Your Retail Business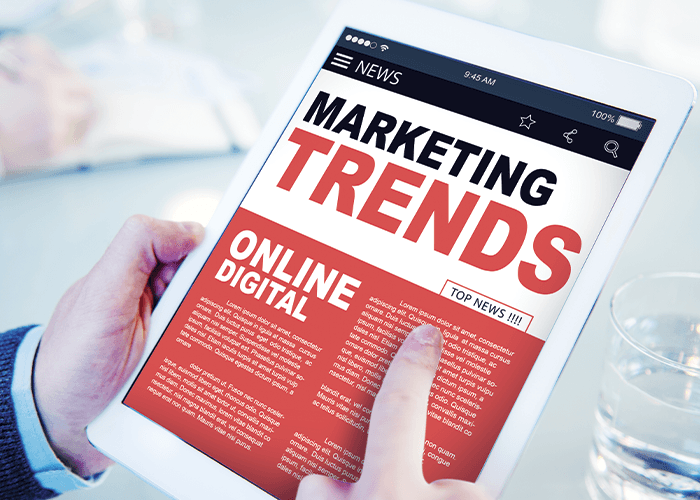 In the business world, it's better to be the company creating the latest trends than it is to be the business that too slowly follows what happens elsewhere in the market. If you can break the mold with your business, introducing the world to new ideas and opportunities, then you have the potential to transform your small business into the next Netflix or Uber.
However, just because it pays to be unique, doesn't mean that you shouldn't be paying attention to what's happening elsewhere in your industry or segment. Following product trends can be a valuable way to develop useful insights into where your company needs to go next on the path to long-term growth.
Here are some of the reasons why it's helpful to follow the latest trends when scaling your business.
1 - You'll Discover What's Possible
New trends in the business world are constantly emerging. For instance, you may have noticed that new technology like AR and VR are changing how shoppers and customers interact with retailers, both online and offline. While you might not have the budget or the skills to tap into every trend you encounter, keeping track of what's going on in the industry will help you understand what's possible in your space.
If you understand what you can do the next time you're launching a store event or launching a marketing campaign, then you'll find it's much easier to come up with new and immersive ideas. You won't be limited to old-fashioned notions of what might be achievable. You can experiment with the cutting edge instead.
2 - You'll Learn About Your Customers
Keeping track of the latest product trends in the current market will also give you valuable insight into your customers and to what they're responding well. If you know that your audience loves buying items directly from social media, but hates having to shop in person, then you'll know where to spend your marketing budget.
Tracking the latest product trends gives you useful information you can add to your customer personas and use to make future decisions. You can even take information and data from the case studies your competitors publish and use it in your decision-making strategies.
Over time, you may be able to take the information you gather from product trends and use them to predict what the next hot item will be on your shoppers' radars. This could help you become the brand that leads the trend, rather than following it.
3 - You'll Understand Your Competition
Just as keeping up with the latest product trends can help you better understand your customers, it can also give you a better insight into your competition. While it can be dangerous to constantly compare yourself to other brands in your space - particularly if you're tempted to copy the strategies they are using - it's also helpful to know what other brands are doing.
If you can see what product trends your competitors are taking advantage of, then you'll also learn which strategies are working for them, and which are failing. You may also discover opportunities to target niche audiences and try new ideas that your competitors may not have considered yet. For instance, maybe your competition is selling a new product, but you could reach a wider audience by bundling that product with another item?
Examining your competition will help you to define your position in the market better and discover new ways of differentiating yourself.
4 - You May Discover New Opportunities
Changing trends in the marketplace may also help you discover new opportunities for additional sales revenue. For instance, the rising trend of collaboration apps in the communication market has led to many communication software companies selling things like video conferencing and messaging tools as part of their packages.
In the retail environment, you may find that a new product that's earning attention in your space could be the perfect add-on to something that you already offer. Alternatively, you may decide that you want to grow your business by branching out into another section of the market with a range of ideas you developed by checking the latest trends.
Examining the latest product trends will help you reach new markets and expand your customer base when the time is right.
5 - You'll Learn How to Adapt Your Business
Finally, while changing product trends can show you where you need to move to attract new shoppers, they can also show you where you're losing customers and wasting money. You might notice that people aren't buying a certain product on your shelves anymore, so you can decide to discontinue those products and focus your budget elsewhere.
As your business grows, you may learn you need new tools and technology to help you accomplish your goals. For instance, when you have multiple new products to sell, you might need a more advanced inventory management tool where you can keep track of your assets and make sure you never run out of stock during peak periods.
Watching the market will help you make more data-driven decisions for the future of your company.
Using Product Trends to Grow Your Business
Not every product trend you see in your retail segment will be relevant or useful to your brand. Trends can come and go, and some of them won't appeal to your shoppers and customers. However, you can always keep an eye on the changes in the marketplace and use the data you collect from those observations to make better decisions about your brand's growth.
Just like any other research, evaluations of product trends give you more in-depth information you can use whenever you want to explore a new avenue for your company or consider a new selling strategy. Make sure you're not missing out on the insights that product trends can deliver.
About the writer: Heather Redding is a part-time assistant manager, solopreneur and writer based in Aurora, Illinois. She is also an avid reader and a tech enthusiast. When Heather is not working or writing, she enjoys her Kindle library and a hot coffee. Reach out to her on Twitter.
Join the #retail, #SmartStore & #ConnectedJourney conversations on Twitter @RetailNext, as well as at www.facebook.com/retailnext.
About the author: