How Shopping Has Changed Over the Years [INFOGRAPHIC]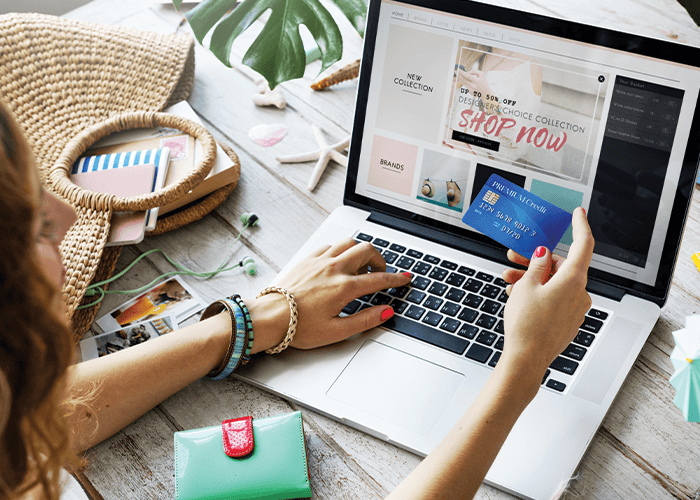 From the trend of subscription boxes to the rise of quality packaging and the conscious consumer, our shopping habits have changed quite considerably over the years. Today, everything and anything can be purchased on-the-go and our shopping demands can be fulfilled with just a click! Did you know that 67 percent of millennials prefer shopping online whereas only 28 percent of seniors prefer shopping online? Whether that's news to your or not, the number of digital buyers worldwide is increasing all the time.
As well as the rise of digital buyers, there are now also more conscious and eco-aware buyers in today's shopping world. A conscious consumer is someone who considers the social, ecological, environmental and political impact of products and makes positive decisions regarding a purchase. Have you noticed a rise in quality packaging and more eco-friendly and sustainable shopping options? This is just one of the many ways in which shopping habits have changed over the last few years.
To pinpoint how exactly shopping has changed over the years, the below infographic created by Rombus Packaging walks through some of the biggest shopping changes from the last few years, as well as what these changes might mean for retailers. In an easy-to-follow design, the infographic starts by outlining the different types of shopping such as brick-and-mortar stores, online and click-and-collect, and then continues to discuss the rise of the conscious consumer and eco-friendly packaging, attracting customers through visual appearance, and the rise of the subscription box era.
Join the #retail, #inspiringretail and #SmartStore conversations on Twitter @RetailNext, as well as at www.facebook.com/retailnext.
About the author:
Natalie Atterbury, Rombus Packaging