Bean Brief: NRF Day Two, 16 January 2023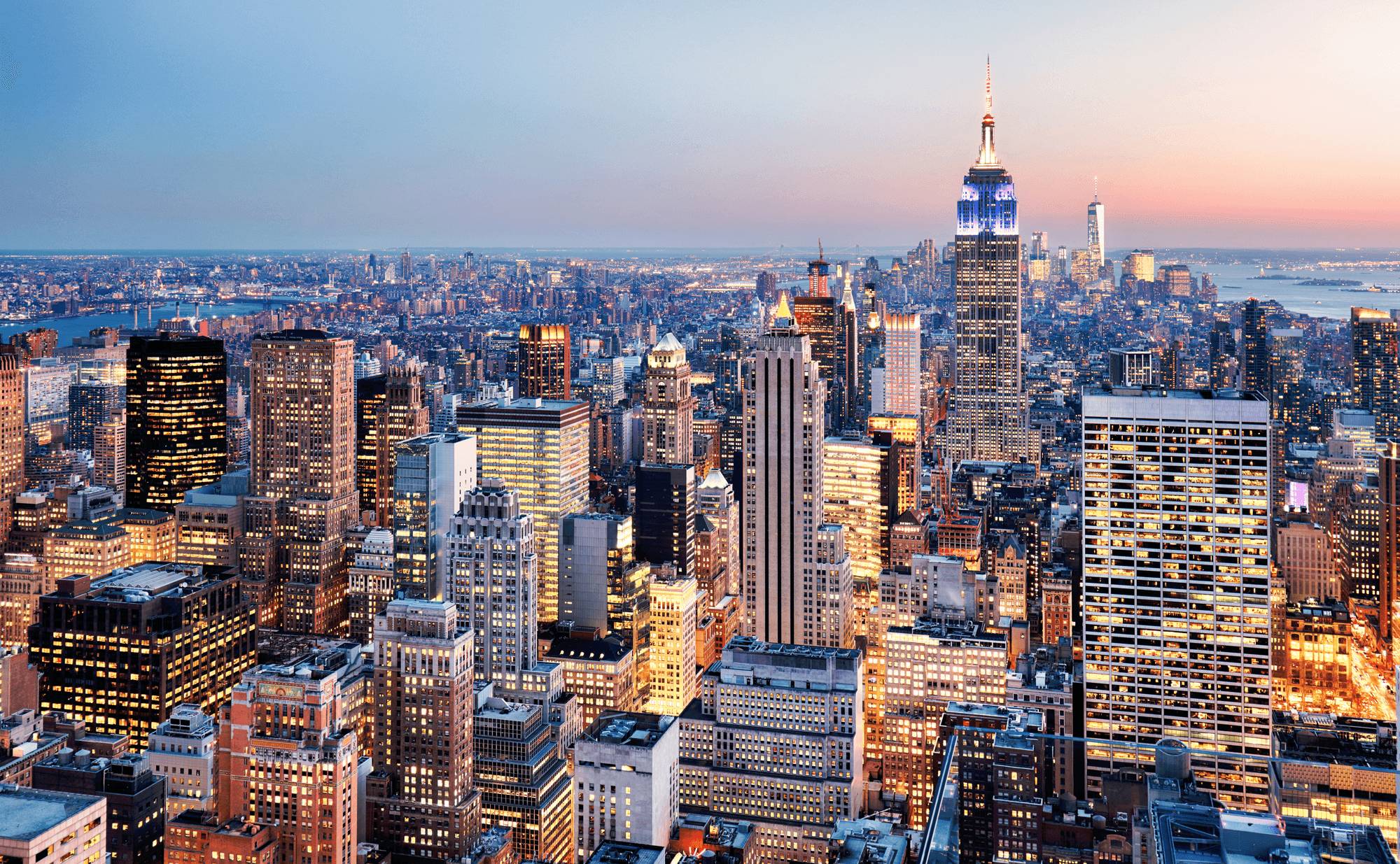 Day Two of Retail's Big Show kept strong momentum from the awe-inspiring opening day. From sports heroes to the perfect espresso, Day Two really had it all. Midway through the show, excitement was as high as ever and the crowds turned out in style. 
With so much on the go, we took the time to summarise only the best parts for you to catch up on, fuss-free.
---
Keynote Callout: 45 Minutes With Olympic Gold Medalist, Simone Biles
The "GOAT" (greatest of all time), Simone Biles sat down with Martine Reardon, NRF Chief Marketing Officer & EVP Content and Membership, to better understand perseverance, the unparalleled power of teamwork, and the importance of self-care. This thoughtful session aimed to explore how communities of empowerment can help cultivate individual success. 
During the 2021 Olympics, Simone chose to not participate in the final event after coming down with a case of "twisties", where a gymnast's mind and body fall out of sync, leaving them at serious risk of injury. This last-minute change of heart has been hailed as her "bravest act". In choosing her health, she was also able to secure the position of her team. She has since become a mental health advocate with a mission to normalize "not being okay" and facilitate conversations around the importance of wellness and communication, especially in team settings. 
When sailing is smooth, teamwork is easy. In gymnastics, like business, the challenge comes in when the team is facing difficult times. Simone's message: "a silver medal can still be a gold for you"; your team's goals should be context-driven and specific to the team itself.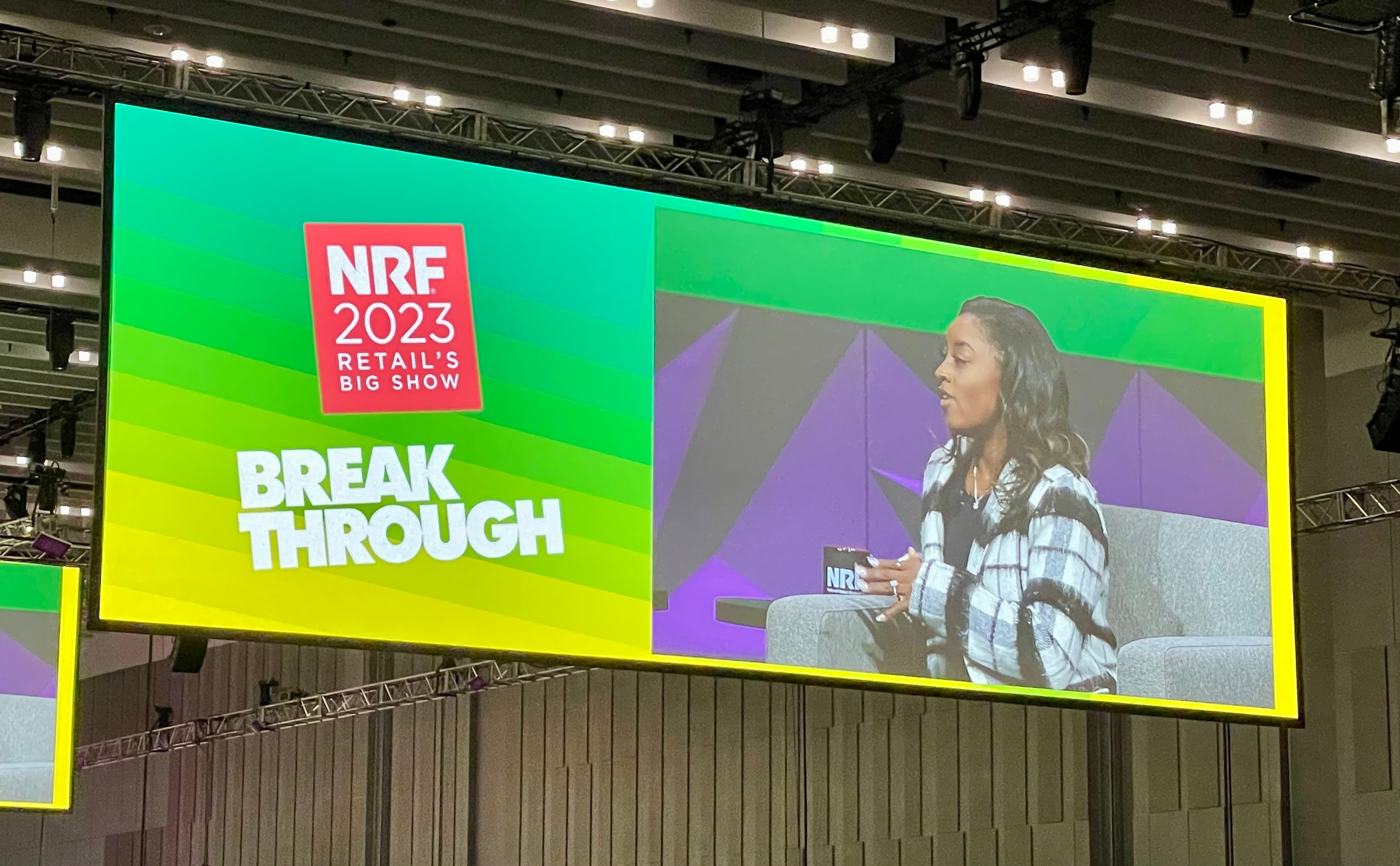 The session also dealt with structuring celebrity-brand partnerships around authenticity and value alignment. This is what drives Simone's partnership with Athleta. The brand foregrounds inclusivity and is on a mission to make women comfortable in their clothes. Simone's personal brand is centered around supporting women, so her Athleta range does the same. This kind of organic alignment reads as authentic and sincere – and that's what customers are increasingly gravitating towards. There is a lot to learn about brokering collaborations that feel real – because they are. 
As a multitalented ground-breaker, Simone is intent on mentoring the next generation of women and athletes and diversifying her portfolio beyond gymnastics. Her monumental presence in the sport serves as a generation-defining marker of representation, in step with sports greats like Serena Williams and LeBron James. 
READ MORE: Bean Brief: NRF Day One, 15 January 2023 
---
Fireside Chat, Wrapped: Macy's
Gabrielle Curione, RetailNext Strategic Account Director, connected with a Macy's Inc. Business Development and Partnerships Specialist to better understand the real impact reliable data has had on the brand's brick-and-mortar offerings. With traffic analysis present in every Macy's location, the brand is increasingly looking to sound data for answers to key questions. 
The expansive rollout of traffic solutions in stores has enabled the brand to study footfall on a store-by-store basis. Store managers are encouraged to operationalize this data, and this has resulted in fascinating insights around floor planning and merchandising exercises. Moreover, this understanding and the resultant establishment of power hours has also empowered data-driven staff placement and security. 
Looking to the year ahead, Macy's is keen to interpret 2022's historical data to inform more strategic decision-making to further fuel ambitious growth plans. When backed by reliable data, conversion programs can reach new heights. 
---
Grab Coffee And Stand A Chance To Win
Book a 30-minute coffee chat with our sales staff and your name will be entered into a daily lucky draw to win the ultimate All-In-One health and fitness tracker – the Fitbit Sense 2. We're giving away one watch a day, so be sure to book now! 
To ensure your entry is successful, you must attend the chat you book; only those who attend their meeting will be entered into the draw. 
☕ We look forward to seeing you on the final day of the show!
---
Shop Talk: Quote Of The Day
"Individual paths to success are not always linear"
– Simone Biles, in Power. Perseverance. Passion – A conversation with decorated athlete and advocate Simone Biles.
---
We would like to extend a special thank you to those who attended the YPO meeting at our booth. It was fantastic to see such forward-thinking leaders connecting, socializing, and strategizing for a better tomorrow.
About the author:
Ashton Kirsten , Marketing Communications Coordinator, RetailNext