Exploring The Potential Of Data Monetization For Stores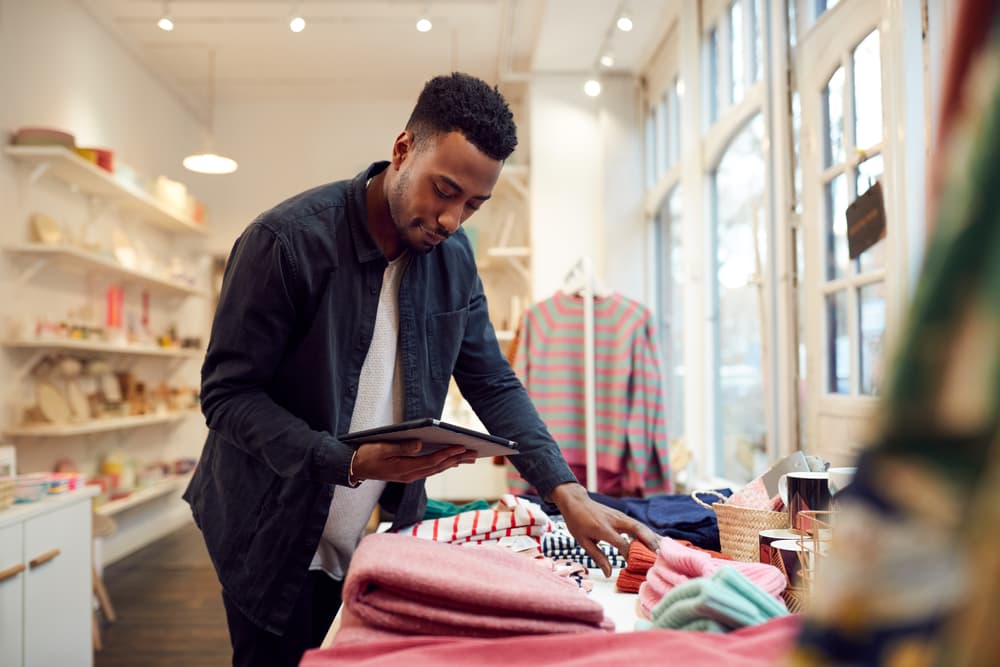 In-store analytics give retailers a wealth of knowledge about store performance, labor allocation, marketing strategies, and merchandising efforts. There's no question about the fact that retailers need data to make the most informed decisions to foster long-term growth. But that very data can provide additional monetization opportunities for modern retailers. Store data can shoulder a heavier lift and work harder for retailers investing in data-collection technologies. 
Data monetization has been called "the lifeline retailers need to restore growth" in a recent Retail TouchPoints article. The article continues, "most retailers are sitting on a mountain of data, but because of concerns over competition, privacy, and the lack of a clear market, only small pockets of retail data have been converted into cash flow." As secure cloud services become more accessible, now is the perfect time for retailers to create new income streams by capitalizing on the data they already collect and own.
Data monetization brings new revenue to a business and strengthens the quality of first- and second-party data collection. Once data is collected in a connected ecosystem that is compliant with regulatory conditions, retailers can use the data to improve other areas of the business.
READ MORE: Generative AI's Effect On Brick-And-Mortar Retail
---
Retail Media Networks
A retail media network can be defined as an advertising infrastructure that comprises a collection of digital channels, like websites or apps, that are offered by a retailer to third-party brands for advertising purposes. The power of these networks is that they help deliver contextually relevant ads when people are shopping, based on first-party shopper data that provides closed-loop measurement and a clear sightline into return on ad spend. 
The key to the success of retail media networks is their first-party data. This data informs where advertisers will find it most effective to get their message in front of shoppers based on a variety of behavioral factors and attributes. Best of all? Advertisers pay for this exposure, as they would any other digital platform. And that's because retailers offer advertisers the most valuable product of all: an in-depth understanding of their (prospective) customers. This data shapes how to best tailor offers, messaging, and content for advertisers to inspire action or influence behavior.
Forbes has identified five US-based heavyweights who are doing retail media right: 
While the scale of these retailers may be daunting, it's critical to note that these media networks can be rolled out and scaled no matter the size of the retail business. Purchasing ad space on a retail media network can help brands of all sizes expand their digital marketing strategies at scale. Therefore, brick-and-mortar retailers are a fast-growing new media channel offering brand advertisers a formidable avenue to get to shoppers through their website, their mobile app, or as part of digital signage in stores.
With access to customer purchase data, preferences, and shopping journeys, as well as the ability to put brands in front of consumers when they're most willing to be influenced, the popularity (and resultant rollout) of retail media networks is set to boom in the coming years. With the right strategy and implementation, retail media networks are an excellent way for retail businesses to engage with customers, build brand loyalty, and increase sales. By leveraging the power of these networks, retail businesses can effectively target their customers, create a more engaging shopping experience, and drive conversion through personalization.
---
Strengthening Brand Partnerships
In late 2022, retail giant Walmart began repackaging store data for partner brands as part of its monetization strategy. Historically, Walmart supplied its vast network of manufacturers and distributors with free data about sales and brand performance. Now, deeper, more detailed data is being shared, complete with relevant analytics insights, on a payment model. 
Walmart Data Ventures' (WDV) first offering, Walmart Luminate, provides external CPG suppliers and internal Walmart merchants with detailed information about what customers are buying, where they're shopping, and, perhaps most importantly, why they're buying it. This platform stitches data points from the retailer's massive omnichannel ecosystem into digestible, actionable insights for third parties. 
Considering the company previously supplied data for free, it will be interesting to monitor how they benefit from this new income stream. One thing's for sure: this data holds immense profit potential. A Walmart researcher quoted in a 2021 article pegged the value of data analytics at $1 million for every $1 billion in retail sales. With nearly half a trillion in annual sales, that puts the potential lift of WDV at over half a billion dollars.
Linda Lomelino, WDV's Senior Director of Product Management, shared that WDV is a commercial entity within Walmart. "But really the primary focus here is to share the right data and insights and analytics and ultimately serve our customers better," she says. "Walmart Luminate is not just about serving data, but about merchants and suppliers speaking a common language around the customer and business operations."
This example illustrates how data monetization can benefit all parties in a multi-brand store environment. While the retailer makes money off their store insights, brand partners can operationalize this data to perform better in stores and cater most effectively to the needs of shoppers, thereby also boosting shopper experience and sentiment for the retailer. It's a win-win approach to store operations, customer journeys, and conversion.
---
Driving Operational Efficiency
For store data to be effectively monetized, it has to be immaculately organized and ultimately unified. This high-quality data can bring a depth of understanding to any retail business and, in turn, help drive efficiencies. For example, understanding which target audiences are interested in buying a product and where they are located can inform inventory optimization and demand planning. This empowers retailers to make informed decisions about how they stock distribution centers or arrange store layouts to meet local demand.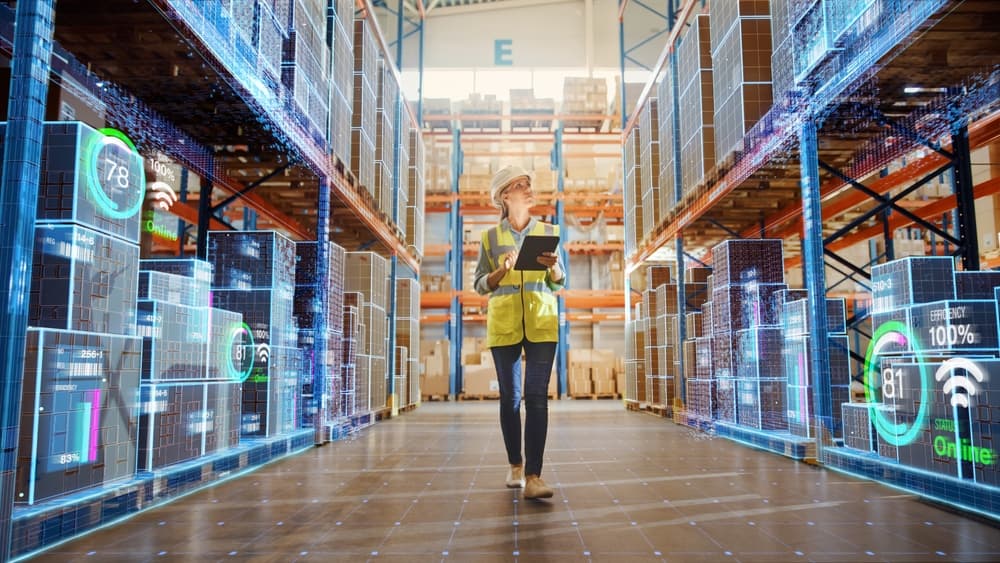 Retailers can also develop location-based services and apps that utilize in-store data to enhance the shopping experience for customers. This can include features such as in-store navigation, personalized product recommendations, and real-time offers based on a shopper's location within the store.
Data can also be used to continuously test and learn when implementing new marketing campaigns and partnerships, improving the quality of customer experiences as well as ROI. In short, retailers can use in-store data to optimize their supply chain management, inventory management, marketing efforts, and store layout. By improving operational efficiency, they can reduce costs and increase profitability over time.
READ MORE: 3 In-Store Analytics Case Studies Every Retailer Should Read
---
Retailers need to prioritize data privacy and security when exploring data monetization strategies. Anonymizing and aggregating data can help protect customer information while still providing valuable insights for external partners. Additionally, complying with relevant data protection regulations, such as GDPR (General Data Protection Regulation) or CCPA (California Consumer Privacy Act), is crucial to maintain customer trust.
Monetizing store data presents an opportunity for retailers to generate additional revenue streams beyond their core business of selling products. By leveraging the data they collect, retailers can create new sources of income without significant upfront investments. Moreover, embracing data monetization allows retailers to stay relevant in the rapidly evolving retail landscape. With the rise of e-commerce and data-driven business models, leveraging store data ensures that brick-and-mortar retailers remain competitive in the digital age. This is yet another step physical retailers can take to future-proofing their business amidst so much uncertainty. 
About the author:
Ashton Kirsten, Marketing Communications Coordinator, RetailNext
Ashton holds a Master's Degree in English and is passionate about starting conversations through impactful content and executing data-driven creative strategies. She is based in Johannesburg, South Africa, where she can be found reading, writing and researching.