How Automation Transforms In-Store Operations & Experiences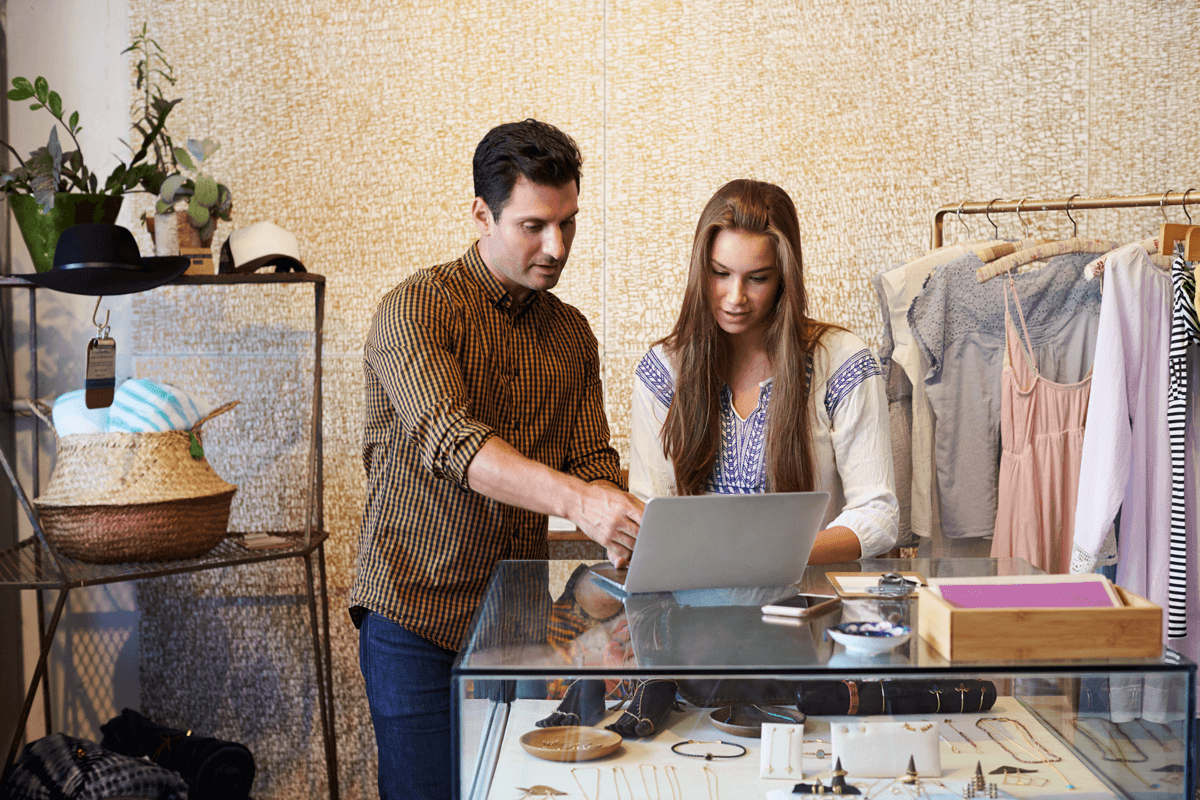 In a recently published eBook, we collaborated with YOOBIC and Legion to better understand automation's role in streamlining store operations. Economic uncertainty, inflation, low in-store traffic, and evolving employee expectations are all factors driving transformation in retail. Retailers need to optimize their labor efficiency and employee experience in these uncertain times to drive organizational transformation. By implementing AI-driven technologies, retailers can simultaneously improve labor efficiency and the employee experience.
Increasingly, consumers expect frictionless omnichannel experiences. They continue to reshape the retail industry, making omnichannel purchases 70% more often and spending about 34% more than people who shop exclusively in stores, according to McKinsey & Company. Management teams have continuously adapted during and post-pandemic to meet consumers' new shopping behaviors with limited staff, while many still try to make do with time-consuming, manual processes.
Now, more than ever, management teams are struggling to keep up with the demands of today's consumers and the needs of frontline employees while navigating economic anxieties. Retailers are searching for solutions to:
Optimize labor operations in the face of economic uncertainty and inflation

Attract and retain associates with a better employee experience

Improve utilization of technology and tools to empower managers
In this eBook, we provide innovative solutions and share new trends in retail to help drive transformational success by focusing on optimizing labor efficiencies and the frontline employee experience. Here are some key takeaways…
📲 DOWNLOAD THE FREE eBOOK TODAY
---
Providing Data To Navigate An Ever-Evolving Economy
Low in-store traffic is an increasing issue for retail businesses as consumers' buying habits have changed, and inflation continues to impact the economy. Furthermore, consumer expectations have changed as they expect speed, accessibility, and frictionless experiences. These complexities are pushing businesses to re-skill their workers and manage the challenging manual processes that accompany them.
Companies are searching for solutions to revamp strategies more rapidly than ever to keep up in the marketplace. While retailers have seen some positive trends year-over-year with in-store traffic since navigating the pandemic, the second half of 2022 was less promising.
However, in 2023, it is shaping up to look very different. Consumers' buying habits have also changed since they cannot get as much for their dollar in today's economy. 
"Over the past five months, we've seen only a 4 or 5 percent increase in traffic. Now, we've seen recent months dip to a less than 1% increase in traffic with some minor declines as well," said  Joe Shasteen, Global Head of Insights at RetailNext. "The slight traffic increases we are seeing are no longer counterbalancing declines in conversion due to increased browsing behavior as customers search for the best deals. We also see that decline in overall sales." 
In short, retailers are feeling the compounding effect on overall sales and revenue because of lower in-store traffic and inflation. The only way retailers can best these challenges is by harnessing the power of intuitive technology that helps them streamline day-to-day operations and make strategic long-term decisions that are backed by data.
---
AI-Driven Technology Optimizes Labor Planning
AI-driven technology is revolutionizing the way enterprises plan and optimize labor. With AI, retailers can use automated demand forecasting tools to accurately predict store traffic patterns and trends. Access to accurate and granular store traffic flow and trends data helps managers ensure their labor plans align with the demand and ultimately move the lever in overall productivity as a store. When frontline managers have access to real-time data, they can keep up with fluctuations in customer service demands and buying patterns to better staff their stores.
"We've heard about the forced reliance on assumptions, anecdotal evidence, or limited data sets guiding labor scheduling from several brands that start without traffic data. Simply put, they don't have the full picture. When comprehensive traffic data is combined with scheduling tools, guesswork is removed from business decisions to provide real, tangible results. When brands transcend that first level of analysis, they are able to create a far more meaningful impact. Labor is the most controllable expense for most retail companies, so when data is leveraged, payroll and payroll spending can more easily be managed," said Judith Subban, Marketing Communications Manager at RetailNext.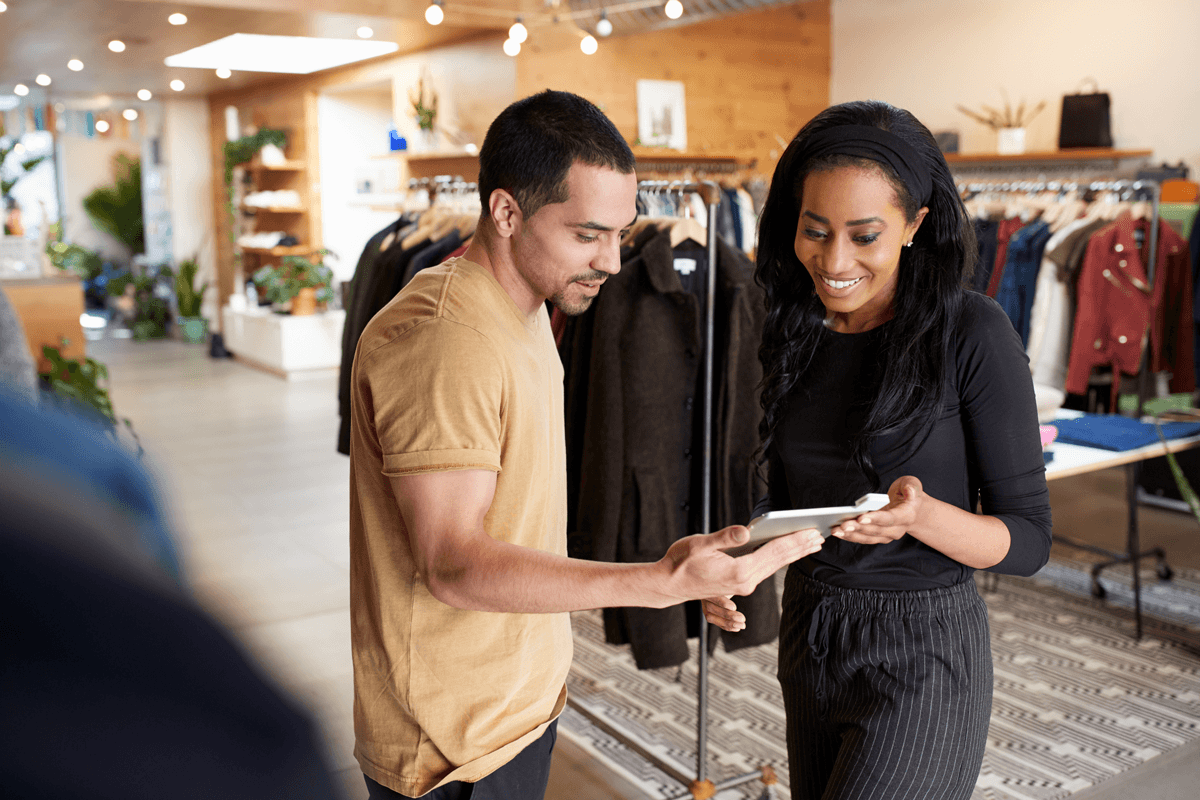 "Managers have an opportunity to get ahead. Using this kind of technology allows management teams to run their stores effectively, increase conversion, and help their staff find that work-life balance because they have sophisticated tools to help them run their business. The more district, operational, and store managers can help frontline workers have access to that information at their fingertips, the more they are in control and able to actually use that information and make adjustments as they need to," said Angela Larch, Global Manager of Retail Engagement Managers at RetailNext.
READ MORE: CEO Hot Takes: How Retail Intelligence Will Power The Future
---
Future-proofing In-store Tech For Accurate Data
Another  key technology trend is using in-store cameras at retail locations to understand the customer's journey. This provides management teams with the opportunity to: 
Understand overall shopper behaviors

Evaluate adjacencies that customers find interesting from where they already shop

See where customers are going next after they add products to their basket

Overall basket analysis 

Make sure customers understand products

Drivers for additional purchases 
"Understanding these leading indicators before the transaction happens and how to influence the shopper behavior can help retailers find those upsell opportunities and give staff the insights they need in order to help make recommendations to customers," said Shasteen. Additionally, this data is invaluable when it comes to the creation and maintenance of retail media networks, another leading trend in 2023.
---
Leverage Data To Attract And Retain Associates
Companies must evaluate the technology they use to communicate, engage, incentivize, and train employees. The ease of use for frontline associates must be considered when implementing any new technology. 
"If your associates find it difficult or cumbersome to use the technology you are providing them, they definitely are not going to have a good experience, and they probably are not going to use it. Piling on tools and tech is not the solution," said Christel Grizaut, Senior Vice President of Marketing at YOOBIC. "Companies must evaluate if their current technology is improving employees' lives. Sometimes more is not better." Innovative and successful retailers focus on new strategies and apply technology, tools, and data to improve the employee experience.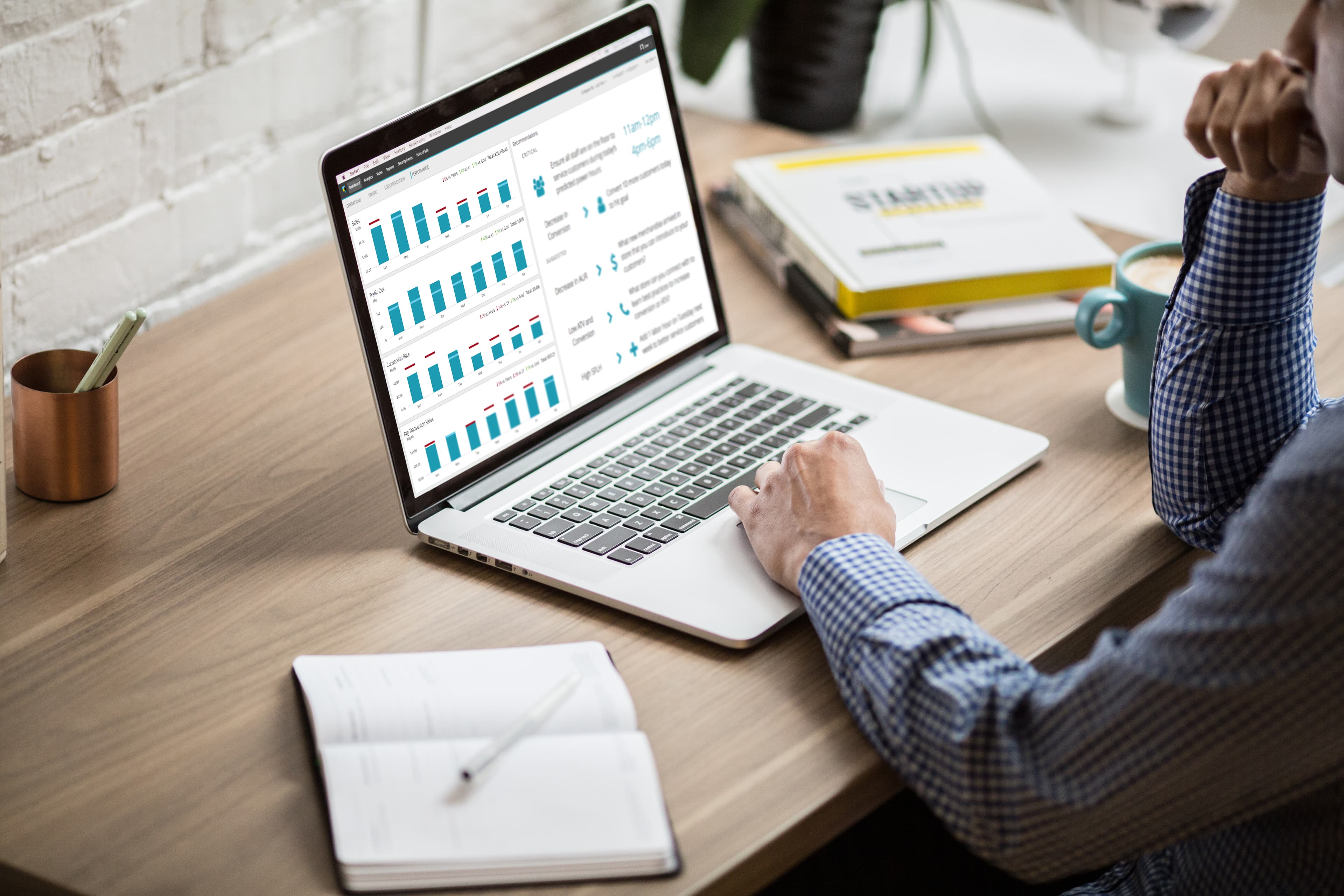 "Performance management data needs to be in employees' and managers' hands, hourly or daily. Having access to (employee) performance numbers is crucial in giving them a kudos or shout-out and for impact coaching in the moment," said Angela Larch of RetailNext. 
Using different technologies that support frontline associates with non-selling activities but still allow them to streamline what they need to be focused on is another way retailers can implement technology and improve the employee experience.
---
In 2023 and beyond, companies must embrace modern communication tools and intelligent automation to improve decision-making, automate scheduling, reduce overhead, optimize labor costs, track performance, and gain better access to in-store activities. This will allow managers to focus on what matters most — upskilling their teams and creating great employee and customer experiences. 
For the full trend report (complete with actionable insights for retailers), read the eBook online or download it for free today!
About the author:
Ashton Kirsten, Marketing Communications Coordinator, RetailNext
Ashton holds a Master's Degree in English and is passionate about starting conversations through impactful content and executing data-driven creative strategies. She is based in Johannesburg, South Africa, where she can be found reading, writing and researching.