3 Ways To Rethink Omnichannel Customer Experience In Stores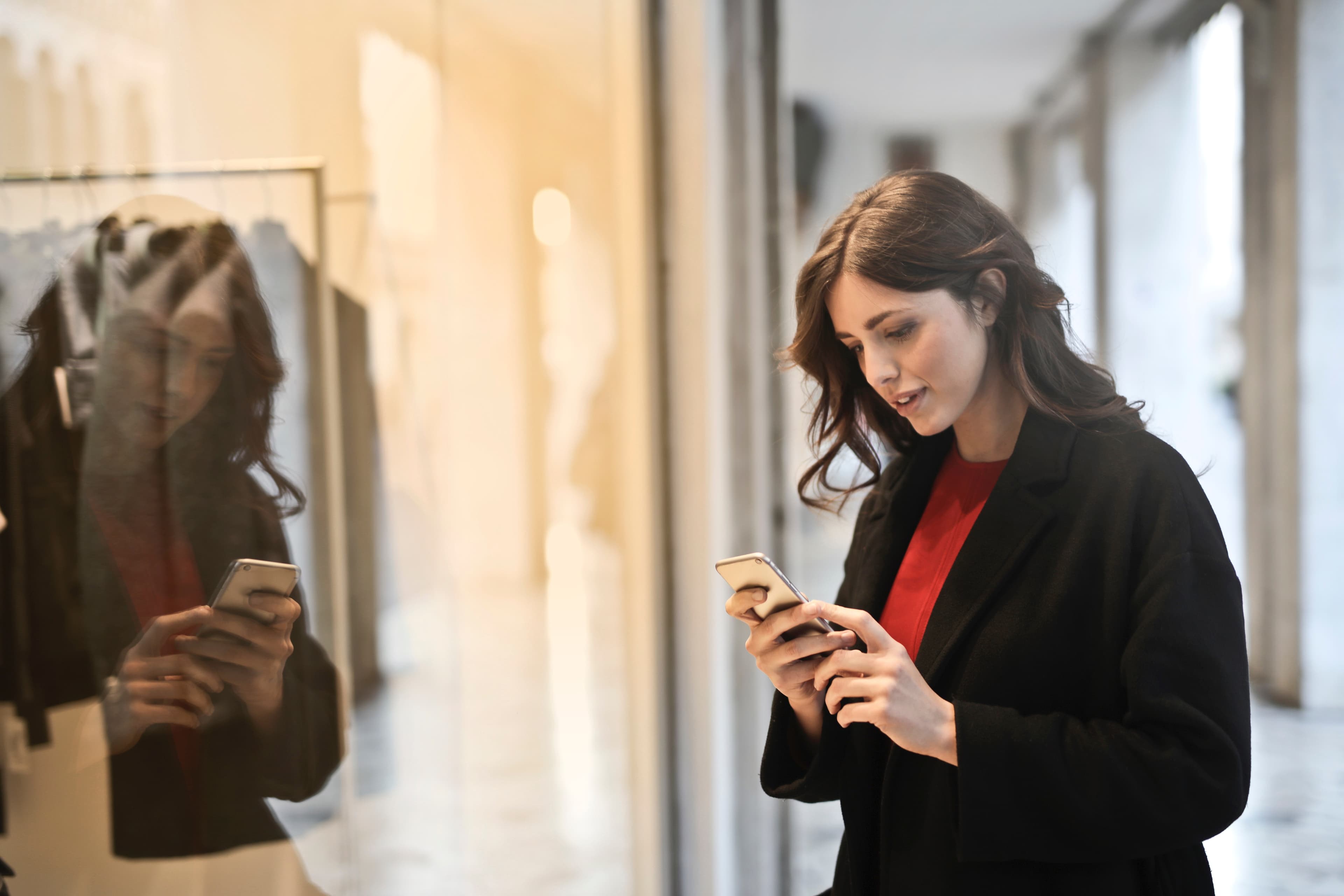 An omnichannel customer experience is fast becoming an absolute necessity in the modern retailer's arsenal. With customers navigating an ever-growing number of touchpoints, retailers must ensure that each one is optimized for maximum efficiency. As customers become more intentional and insightful, customer experience becomes the key differentiating factor in the decision-making process.
With so much innovation afoot, here's how brick-and-mortar retailers can get the edge by providing the ultimate omnichannel customer experience in stores.
READ MORE: Loved Up: What Retailers Can Expect This Valentine's Day
---
Mobile Use In Stores
According to Think with Google, 42% of in-store shoppers search for information online while in-store. For the most part, they're using search engines (64%). However, almost half of shoppers head to the retailer's own site or app. Only 30% will look up details from a different retailer's website or app. What's more: 71% of shoppers who use smartphones for research in-store say that it's become an important part of the experience. Melding the mobile and store experience is an effective way to keep shoppers engaged on all fronts. 
Multichannel interactions and syndicated data from loyalty cards and apps have increased the ability for retailers to create a consolidated, up-to-date view of customer behaviors and preferences. By securely collecting and analyzing this ocean of data, retailers can more intelligently deliver personalized, timely offerings via mobile devices. These curated promotions help improve both the mobile and in-store shopping experience with innovations that consumers care about. 
A great example of this is Essence's virtual try-on. The beauty brand lets shoppers test their products on their smartphones by uploading a photo of themselves, then selecting the product they wish to try on. The software also shows users a before and after image, allowing them to evaluate the product. This means that, while browsing in stores, shoppers can interact with displays, learn more about the brand, and then try products most safely – an absolute win.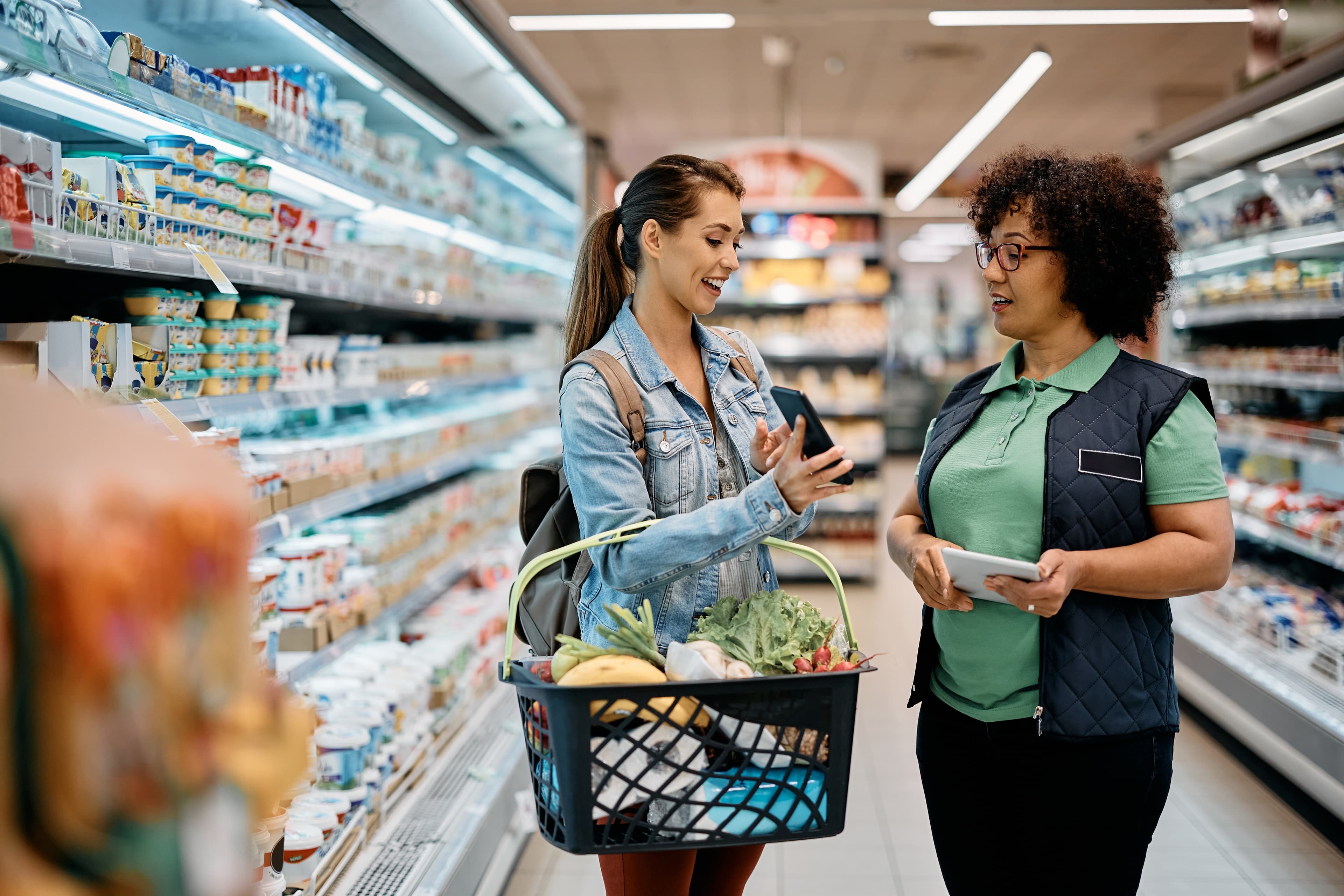 On the flip side of the coin, the use of mobiles by store associates is also a game-changer.  With smart devices, associates can provide better, more personalized customer service. By being able to check stock availability, locate products in real time, and leverage customer data to match customer preferences for mobile offers, associates can deliver best-in-class experiences. Integrating mobile accessibility into brick-and-mortar spaces is a win-win for customers and staff alike. 
---
"TikTok Made Me Buy It"
From milk frothers to make-up, TikTok has been credited with making thousands of products go viral – and sell out in stores. It's plain to see that video views are markedly translating to sales, making this a key marketing tool retailers have at their disposal. Every time someone says "TikTok made me buy it", brands are grown and products move off the shelves. In fact, #TikTokMadeMeBuyIt has astoundingly racked up over 41.3B views on the platform to date.
Incorporating TikTok into the in-store marketing mix is easier than you may think. For example, Exclusive Books, a book retailer in Southern Africa, has leveraged the power of BookTok (a genre of video on TikTok that deals with all things literature) in stores and online. The brand has launched "BookTok Made Me Read It" displays where trending literature is showcased.
Similarly, British health a beauty retailer Superdrug has launched Trending on TikTok make-up displays in their stores, as well as a dedicated section on their online store. By making the "best of viral beauty" so accessible, they have shown shoppers that they are listening, caring, and relevant. This practical approach to social listening has undoubtedly helped move products and win the trust of younger shoppers.
Plus, brick-and-mortar spaces provide curious customers with the unique opportunity to touch and feel products they've seen on the web. Especially in the luxury space. In his NRF 2023 keynote address, Neiman Marcus Group CEO, Geoffroy van Raemdonck, stressed that luxury is a considered purchase. Shoppers want a guided, carefully curated experience. In stores, expertly trained sales associates are tasked with making purchases truly experiential. This cannot be done on social media. While shoppers may scout products on social platforms, big-ticket purchases are done in stores for a pleasurable experience – more bang for their buck, as it were.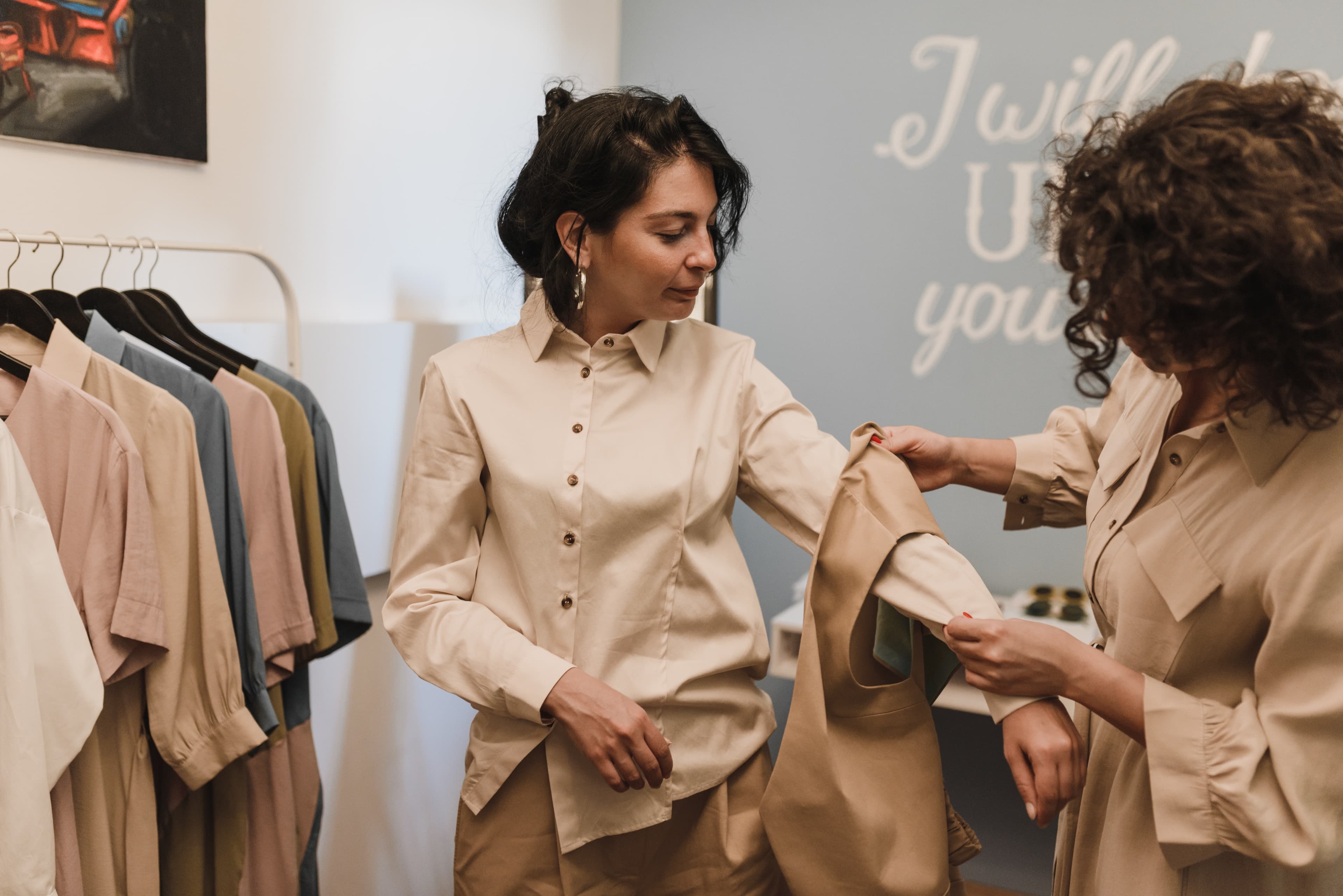 Understanding the shopper's journey is key. It's undeniable that top-of-funnel awareness is happening on social media, most notably on TikTok. But not all conversion is happening online, according to Think with Google data. There is growing potential for brick-and-mortar stores to bridge the gap between online awareness and tactile sampling, for example, to deliver real-life experiential retail that surprises and delights.
---
Bring Brand Context Offline
A notable differentiator between buying online and in stores is brand context. Online, shoppers get the opportunity to learn more about where the brand started, why they're important, and what, if any, social causes the brand is invested in. This foundational information gives customers the all-important "reason to believe" (RTB) in the retailer.
In stores, that context is taken for granted and retailers rarely capitalize on these elements. Considering the rise of ethical shopping where shoppers are actively seeking out this kind of background, this is a key opportunity for stores to deliver that important information. To deliver a synthesized online-offline experience, brands must lean into storytelling in stores to consistently communicate their unique selling points.
Think of in-store storytelling as a real-life 'About Us' page. More than ever, values-driven shoppers care about this kind of context – so it is best to ensure you serve it to them across every touchpoint. For example, Patagonia enlivens its ethos of sustainability and eco-consciousness through its Worn Wear program, where used Patagonia clothing can be traded in for resale. Customers can return used clothing items to the Patagonia stores and receive store credit for qualifying items. Here, it can be seen that the brand's values are carried across all channels, thereby delivering a consistent omnichannel experience for shoppers.
Not sure where to begin? Here are a few storytelling thought-starters to help shape in-store marketing efforts.
What message do you want to convey?

What causes do you believe in and support?

Is there something unique about your products?

Do you have an ethical or sustainability mission?

Are customers doing or achieving interesting things with your products?

What extra services or experiences do you offer to customers?

Do you have a long and interesting history behind you?
READ MORE: 3 Key Takeaways From NRF 2023
---
Catering for mobile-first shoppers in stores doesn't have to mean reinventing the wheel. Instead, retailers who remain mindful of what media shoppers consume (and where and how they do it) can easily tailor existing in-store models to cater to ever-evolving tastes. Consolidating all brand touchpoints into a single, frictionless whole is at the heart of a seamless customer experience. 
About the author:
Ashton Kirsten, Marketing Communications Coordinator, RetailNext
Ashton holds a Master's Degree in English and is passionate about starting conversations through impactful content and executing data-driven creative strategies. She is based in Johannesburg, South Africa, where she can be found reading, writing and researching.