How To Handle Labor Shortage Challenges Using Real-Time Data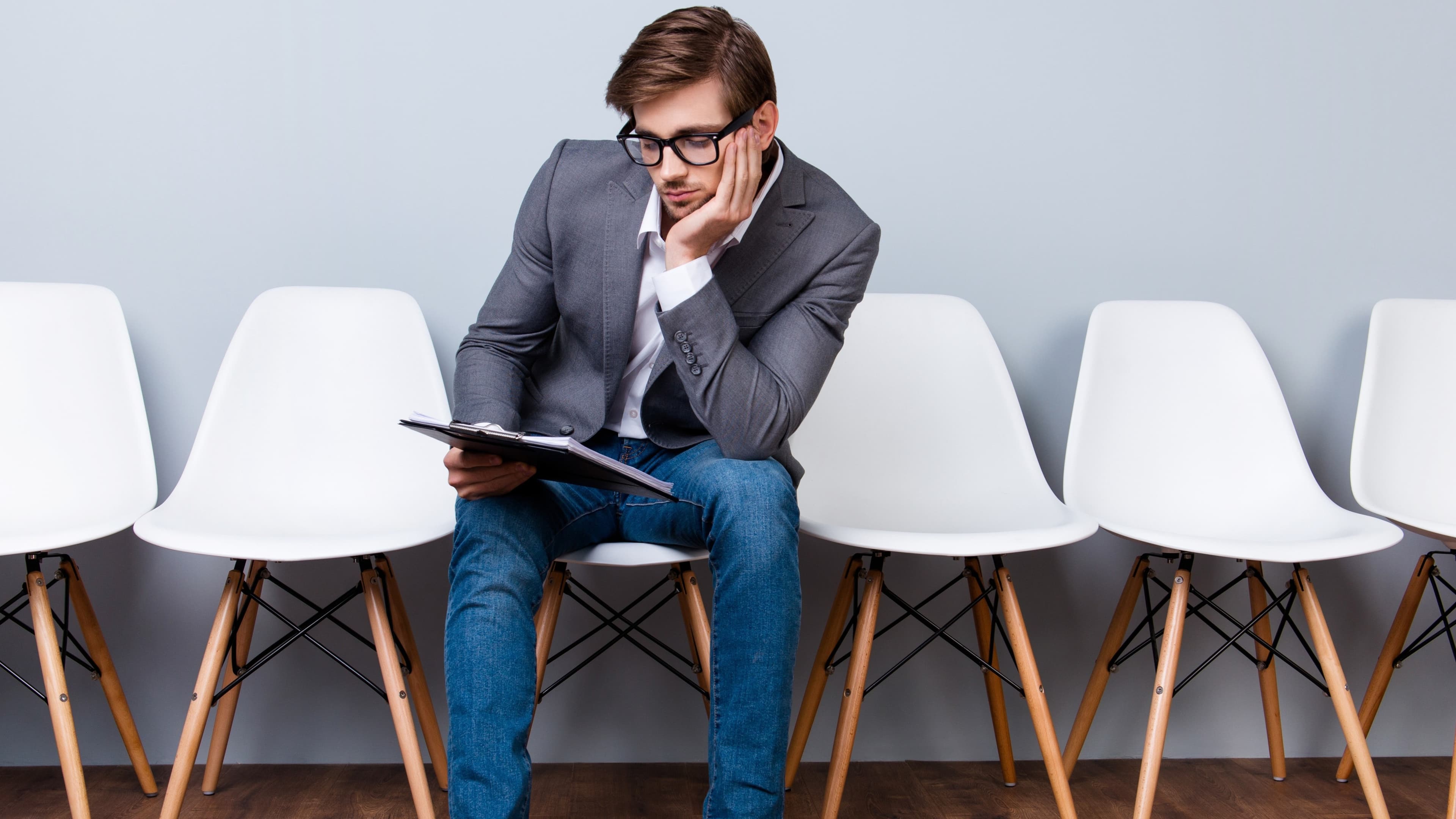 Businesses across North America are at their wit's end as the lack of available workers continues to slow parts of the economy. A record of 10.1 million job openings was recorded on the last day of business in June 2021 (US Bureau of Labor Statistics).
What Sectors Have Labor Shortages?
Several industries recorded increases in job openings, with the largest increases noted in the following: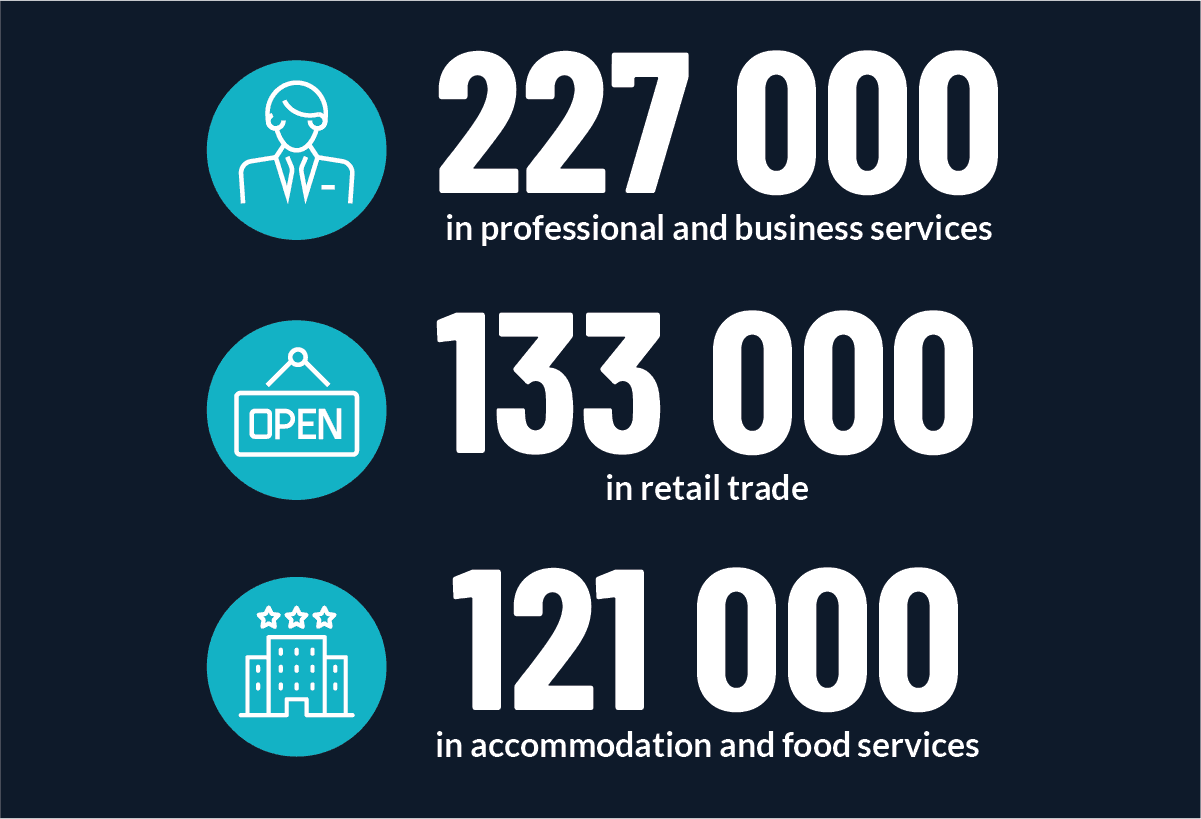 What Is Causing The Labor Shortage?
Fuelled by a lack of child care, fears about the spread of the delta variant of Covid-19, and a mismatch between skills employees have and what employers want - economists expect the labor shortage to persist over the next few months. In the retail industry, in particular, workers are seeking jobs that offer a better work-life balance and a career shift.
The Labor Shortage In Retail 
In an attempt to support their recruitment and retention efforts, many enterprise retailers have resorted to offering workers higher wages and increased employee benefits. Interestingly though, while the employment rate struggles to recover, the latest Performance Pulse Report indicates monthly shopper traffic, as well as conversion rates, are continuing on a slow but steady path to recovery of pre-pandemic levels.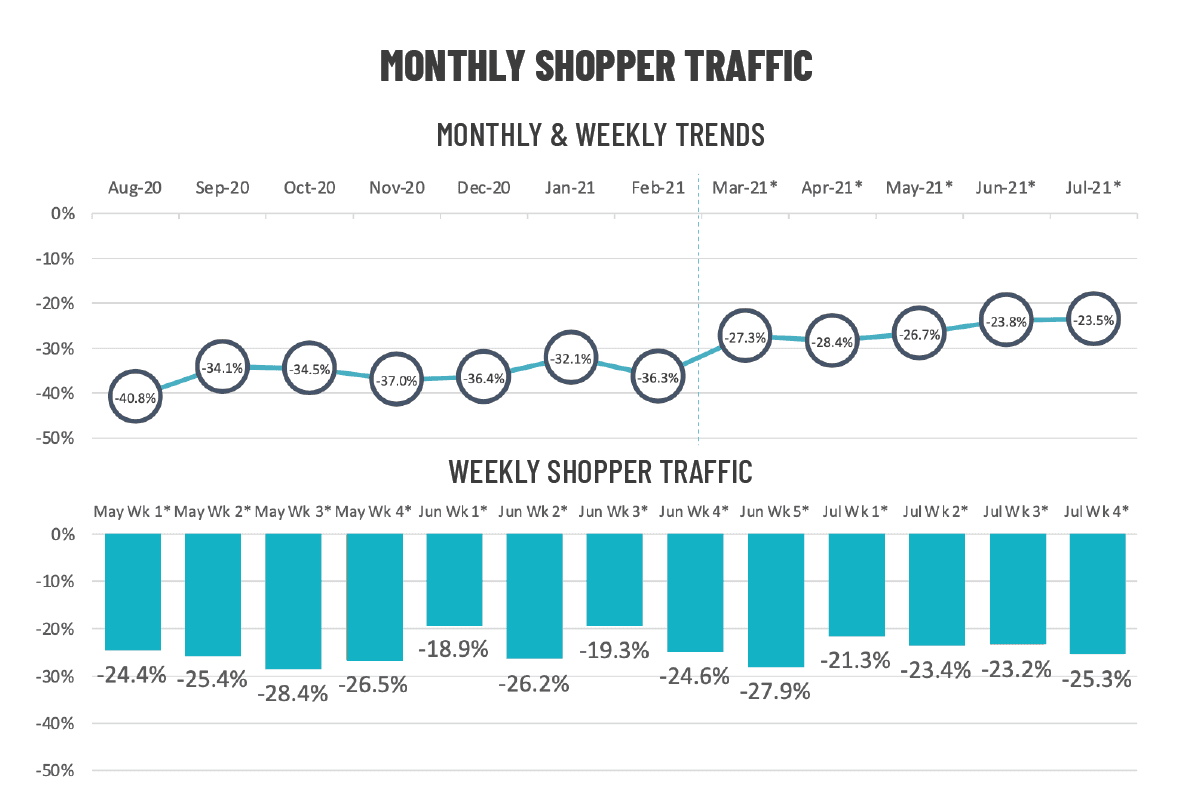 READ NOW: Performance Pulse Report July 2021
So how do retailers, particularly brick-and-mortar stores, mitigate the impact of the labor shortage while capitalizing on the increasing foot traffic and conversion rates?
Data-Driven Decisions: The Saving Grace
There's never been a better time than now for businesses to ensure they're making data-driven decisions concerning employee scheduling, to balance the staff shortage while driving sales. Labor optimization involves the use of historical traffic data, together with forecasts on traffic trends, to understand the best times to schedule staff so you can match customer demand during power hours, and optimize your business during the times when you will get the return for that investment.
At the heart of it, labor optimization is really about making business decisions based on data as opposed to experience or intuition. While experience and intuition certainly have their place in the business environment, decisions made on the strategic direction of a company should be based on traffic data to back up assumptions, especially given the varying nature of customer traffic.
What Key Decisions Should I Be Making Using Data?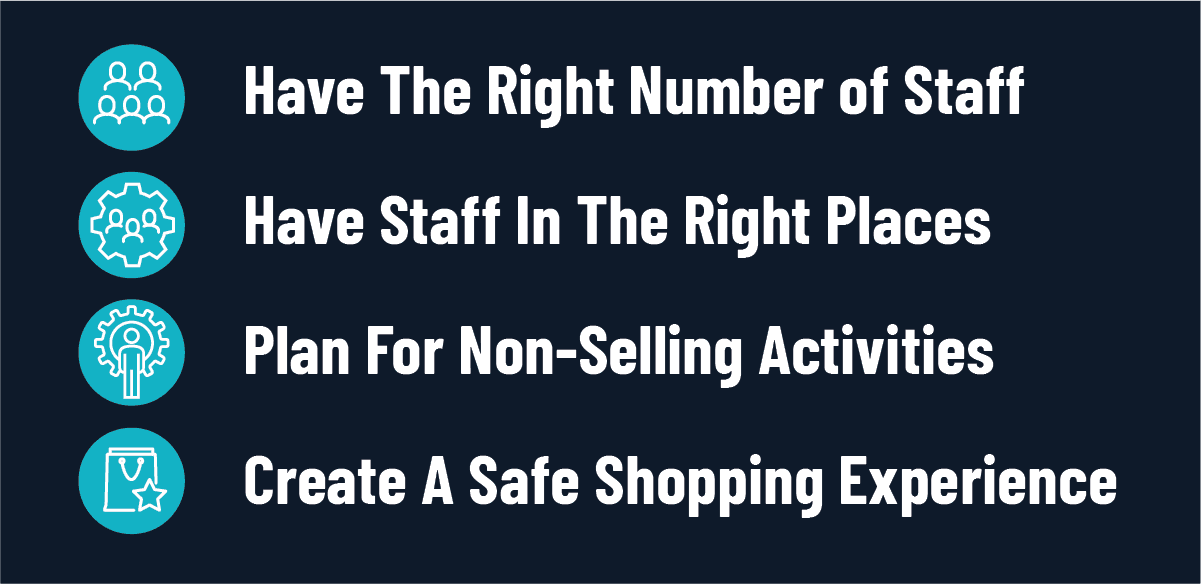 Have The Right Number Of Staff
When it comes to labor optimization, you can avoid overstaffing or understaffing by looking at your traffic predictions for the week ahead to align. The only way to drive sales in this constricting environment is to sell more to customers in the store or speed up the sale and that means being as efficient as you can at those peak times. It is all about having the right number of staff coming in, energized at the start of a peak period. This is hinged though on having insight and knowledge of your environment. Looking at data in real-time can help you focus on what's working well and improve what is not so you can schedule your staff accordingly and drive conversion rates in your store.
Have Staff In The Right Place
Over and above optimizing your existing labor to ensure you have the right number of staff scheduled to drive sales, this type of data-driven decision-making will help you ensure you have staff in the right place. By analyzing your customers' shopper journeys with full path analysis, you gain insight into how each shopper is navigating, engaging in the store, and for how long - the context you need for key business metrics. These insights can be used to understand where to allocate your staff in the store, based on shopper interests and behaviors, to match customer demand.
Having staff in the right place in the store will also ensure you drive a more consistent customer experience because you can guarantee a ratio of staff to customers. From a customer perspective, the pandemic has primed them to expect great service when they walk into a store because they expect brands to plan for that. Most customers could easily choose to purchase via any channel and have it delivered, and they're used to doing that. But they're choosing to come in-store because they want to touch and experience the product, see the brand, meet the people who are going to tell them more about the brand and the product. So make sure you've got your best store associates allocated to the right areas in your store to ensure your customer service is driving your ROI.

Plan For Non-Selling Activities
Non-selling activities are just as important to productivity and generating customer traffic. With the current labor shortage, the ability to factor in those tasks allows stores to play out their day and week. For example, taking a look at your traffic data against your employee schedule will allow you to factor in tasks like an inventory of stock levels during off-peak hours and reserve your full staffing complement for your power hours. This can also help inform your employee scheduling strategy per region or store.  
Create A Safe Shopping Experience
With growing concerns over the spread of the Covid-19 delta variant, reviewing your occupancy data enables you to drive a safer in-store experience for both your customers and employees. If customers don't feel safe in your stores, they are not going to have a good experience or spend enough time in that store to come back. Employees, meanwhile, may question the working conditions. 
The ability to monitor live occupancy data, across all stores, in real-time, allows retailers to comply with social distancing guidelines and occupancy restrictions. By leveraging insights on occupancy thresholds, as well as forecast traffic trends and staffing levels, retailers can deliver safer shopping experiences for all. 
Conclusion 
Real-time data analytics allows business owners to really optimize daily operations because they can track it in an accurate way and plan accordingly. This is how you will be able to optimize processes like employee scheduling, merchandising, and marketing, to drive conversion with lower staff numbers and fewer shopper visits. 
WATCH NOW: RetailNext and GaiaDigits webinar on Retail Evolution In Consumer Behaviors & Operations
Already Have A Traffic Counter? 
Ask yourself these five questions about the data you're receiving: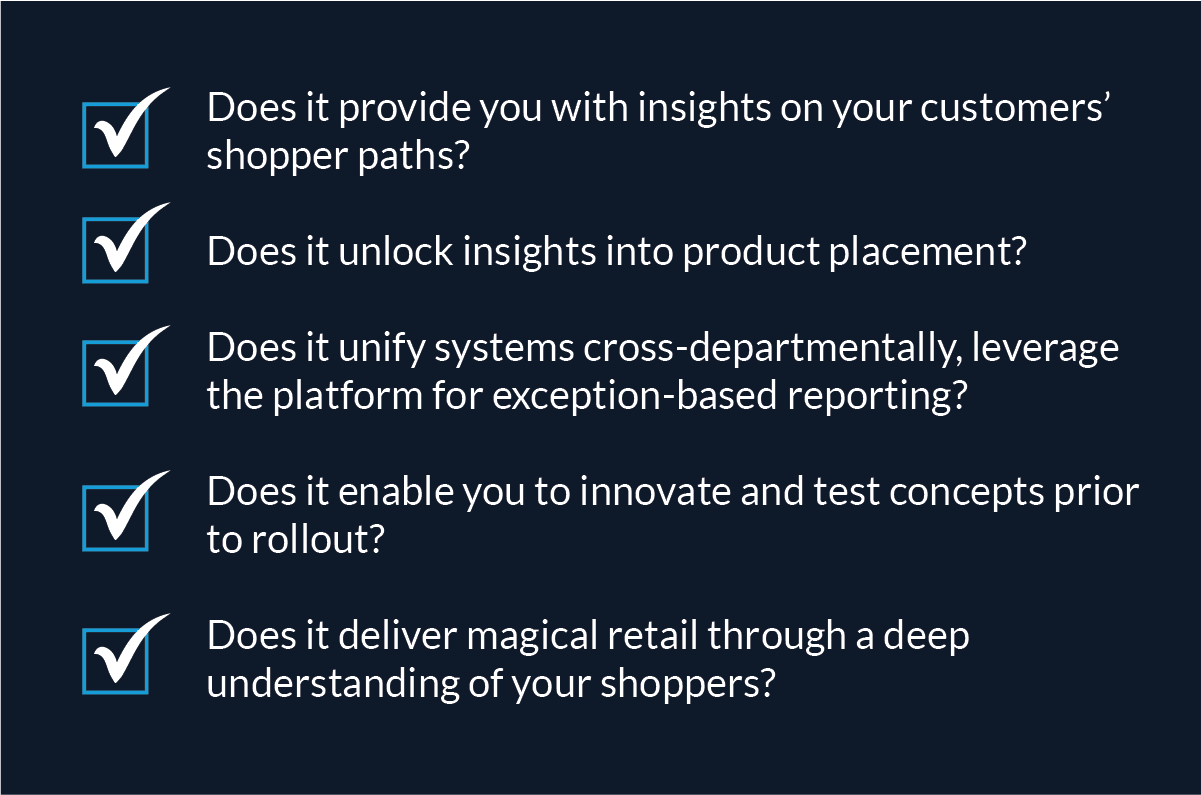 LEARN MORE about the RetailNext platform which offers real-time data analytics with our all-in-one IoT sensor, Aurora, simplifying shopper behavior measurement with unparalleled accuracy.
About the author:
Judith Subban, Marketing Communications Manager, RetailNext