Apps, Media, & Monetization: Integrating Mobile Commerce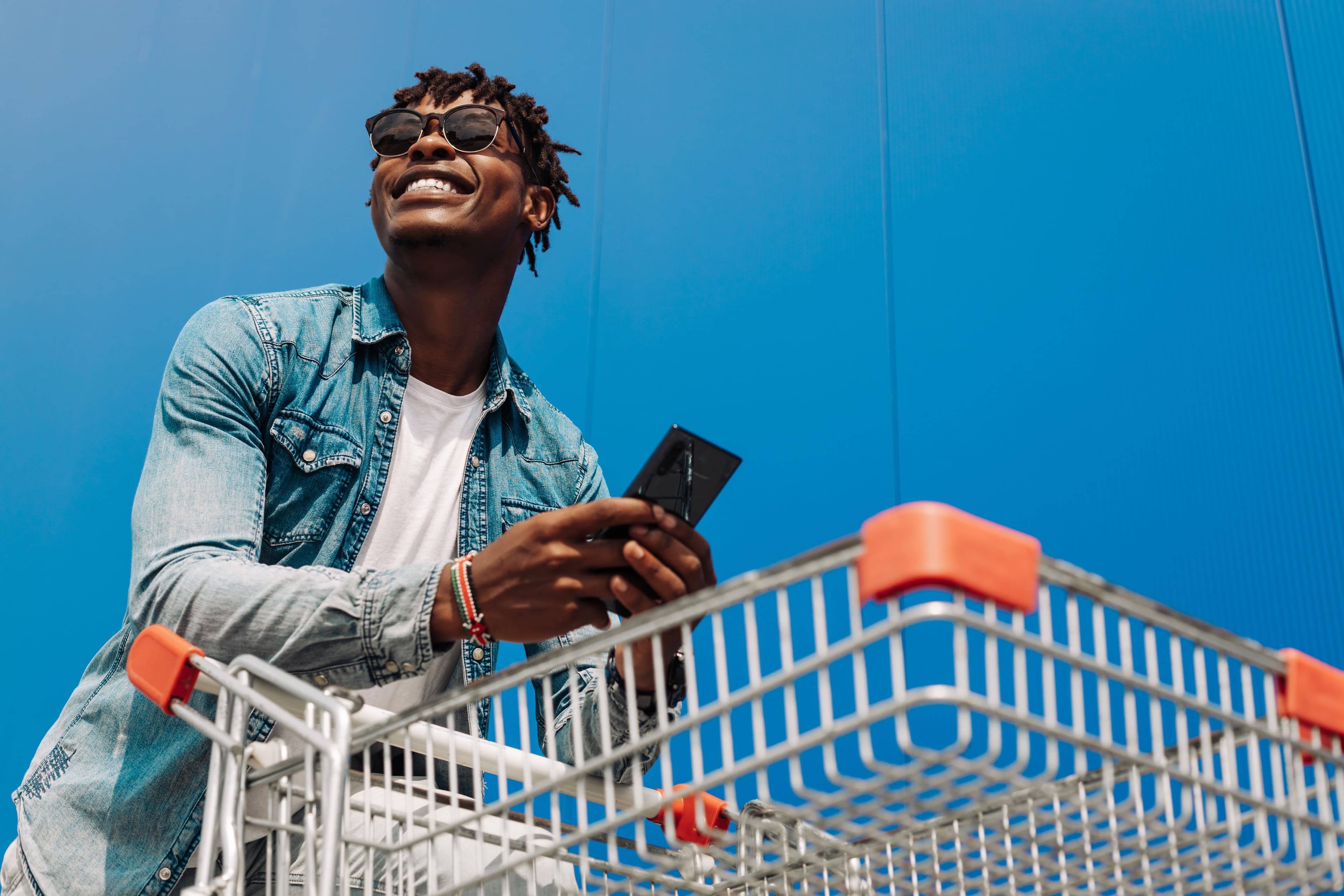 The retail landscape has witnessed a seismic shift in recent years, with the rise of mobile commerce (m-commerce) emerging as a dominant force. In this blog, we'll delve into what mobile commerce is, why retailers should pay attention, and the pivotal role it plays in data monetization and retail media networks.
By investing in mobile apps, optimizing for mobile, harnessing data analytics, embracing mobile payments, and integrating online and in-store experiences, retailers can ride the mobile commerce wave with confidence. It's a trend that, when properly navigated, can lead to not only survival but also a thriving future for brick-and-mortar retail.
READ MORE: 3 Ways To Rethink Omnichannel Customer Experience In Stores
---
What Is Mobile Commerce?
Mobile commerce, often referred to as m-commerce, is the buying and selling of goods and services through mobile devices, such as smartphones and tablets. It's a phenomenon that has skyrocketed in recent years, reshaping consumer behavior and expectations.
From 2020 to the present, the growth of m-commerce has been nothing short of phenomenal. Statistics from eMarketer reveal that mobile commerce sales in 2020 accounted for approximately 46.6% of total e-commerce sales in the United States. Fast forward to today, and that figure has surged to nearly 60%, illustrating the increased popularity of m-commerce. By 2024, Insider Intelligence expects global retail m-commerce sales to reach nearly $4.5 trillion, making up 69.9% of total retail e-commerce sales. This growth is not confined to the United States alone; it's a far-reaching trend that has disrupted the retail industry on a global scale.
Insider Intelligence also notes that digital shopper and buyer growth is coming from mobile-native Gen Z. Overall growth in digital buyers has stagnated and will rise by less than 2% per year – and almost all new digital buyers will come from Gen Z. Their numbers will surge from 45.5 million in 2023 to 61.1 million in 2027. Moreover, this generation's spending power will increase as more Gen Zers join the workforce. This generational uptake should mark a moment of pause for retailers: Are current commercial strategies sufficient?
---
Retail Media And Monetization Opportunities
With mobile commerce being so closely aligned with e-commerce, the question arises: Why should traditional brick-and-mortar retailers pay attention to this industry juggernaut? The answer lies in understanding the pivotal role that m-commerce plays in data monetization and retail media networks.
Data Monetization
M-commerce generates an enormous amount of data. Every tap, scroll, and purchase leaves a digital footprint. For retailers, this data is a goldmine. It provides insights into customer behavior, preferences, and purchasing patterns that can be leveraged to enhance the in-store shopping experience. Data monetization involves not only collecting this data but also analyzing it to extract valuable insights that can inform strategic decisions.
Retail Media Networks
In the age of m-commerce, retail media networks have emerged as a powerful tool. These networks allow retailers to monetize their digital shelf space by displaying relevant ads and promotions to customers. For example, a customer browsing for running shoes on a retailer's mobile app might see ads for athletic apparel or fitness accessories. This targeted advertising not only enhances the shopping experience but also creates an additional revenue stream for retailers.
READ MORE: How Advanced Analytics Empower Multi-brand Retail
---
How To Integrate M-Commerce
Brick-and-mortar retailers will have to take steps to stay in touch with this trend. And, unsurprisingly, most have already given it a shot, but these efforts need to be optimized. It is not uncommon for retailers to launch and then abandon apps or fail to integrate all their channels effectively, falling short of a true omnichannel experience. The focus now should be on getting the basics right before reinventing the wheel. 
Investment in Mobile Apps
Developing a user-friendly, feature-rich mobile app is essential. It should provide a seamless shopping experience, incorporating features like mobile payments, personalized recommendations, and easy navigation. Such apps not only drive sales but also collect valuable customer data. A recent Retail Dive article noted that 47% of top retailers have a mobile site and app. Moreover, the article notes that "the continued rapid adoption of mobility, regardless of industry vertical, signifies the vibrancy of mobility as a vital component of any digital strategy in this hyper-connected marketplace". 
Swedish furniture giant, IKEA, has been a leader in this space. The brand's mobile app allows shoppers to curate a personalized Inspirational Feed with images and products geared towards their interests; create custom shopping lists to view item stock and location information at local IKEA stores; get detailed information and recommendations on products before adding to cart; enjoy fast and convenient checkout process that makes ordering products super easy. In this way, the IKEA app delivers micro-conversions online and in stores as support functions are available for whichever preferred shopping method. 
Embrace Mobile Payments
Mobile payment options like Apple Pay, Google Pay, PayPal, and mobile wallets have gained widespread acceptance. Integrating these payment methods into your brick-and-mortar stores can enhance the checkout process and attract tech-savvy customers. Digital wallets deliver enhanced convenience, according to Retail TouchPoints. Furthermore, digital wallets can streamline the checkout process on mobile devices by eliminating the need for users to manually enter payment details. Over time, this convenience can lead to faster order completion, reduce cart abandonment rates, and increase conversion rates.
In "Digital Economy Payments: The Ascent of Digital Wallets," a report released by PYMNTS in February 2023, data showed that higher-income consumers favor digital wallets, while BNPL (buy now, pay later) is popular among middle-income consumers for all retail purchases. When retailers offer payment flexibility, they can more easily cater to the preferences of multiple customer segments.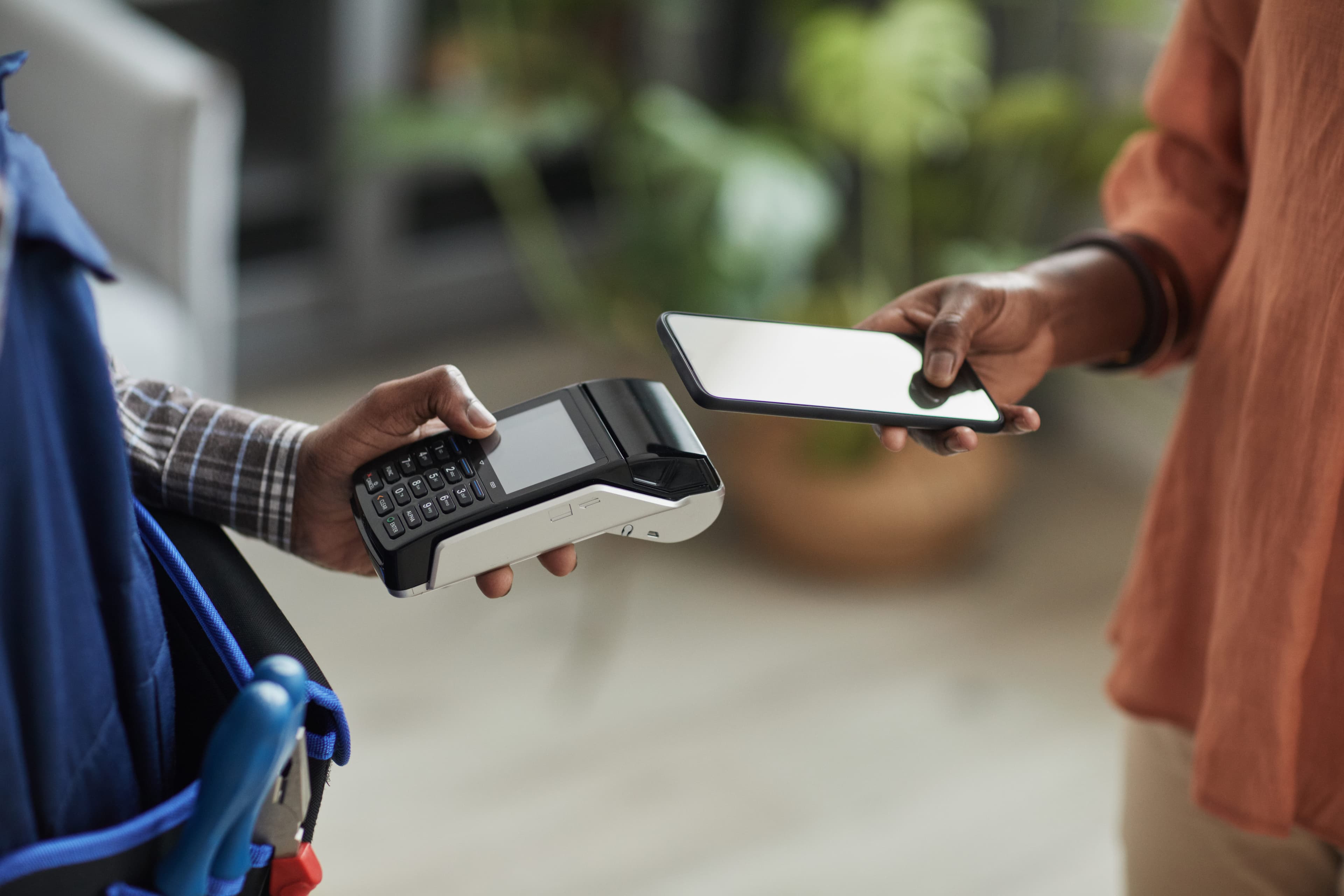 Cross-Channel Synthesis
Retailers must seamlessly integrate their mobile and in-store experiences. For instance, offer the option to buy online/on the store app and pick up in-store (BOPIS or curbside pick-up). This not only caters to mobile shoppers but also drives foot traffic to physical stores.
Insider Intelligence research shows that more retailers are moving to store-based fulfillment to speed up e-commerce delivery times and reduce last-mile costs. More than half of Walmart's digital orders are currently fulfilled by stores and 39% of Ulta Beauty's digital orders in Q2 were fulfilled by stores. Repositioning stores as ultra-connected fulfillment centers allows retailers to offer more value to consumers, with faster shipping and the enhancement of services like curbside pickup, which is gaining popularity as shoppers look for convenience without the burden of delivery fees. This is just one example of how online-offline synthesis benefits both shoppers and retailers. 
READ MORE: Exploring The Potential Of Data Monetization For Stores
---
In the ever-evolving world of retail, adapting to mobile commerce is not just an option; it's a necessity. As traditional brick-and-mortar retailers, the power of m-commerce should not be underestimated. It offers not only the potential for increased sales but also a treasure trove of data that can drive innovation and enhance the shopping experience.
Physical retail is far from being eclipsed by its digital counterparts. Instead, it is evolving, embracing technology, and finding new ways to engage and serve customers. Mobile commerce is just one of the tools in this evolution, and when wielded effectively, it can be a powerful force for positive change in the retail industry. Now's the time to embrace the rise of m-commerce, unlock its potential, and champion the enduring value of brick-and-mortar retail in the digital age.
About the author:
Ashton Kirsten, Marketing Communications Coordinator, RetailNext
Ashton holds a Master's Degree in English and is passionate about starting conversations through impactful content and executing data-driven creative strategies. She is based in Johannesburg, South Africa, where she can be found reading, writing and researching.