How Advanced Analytics Empower Multi-brand Retail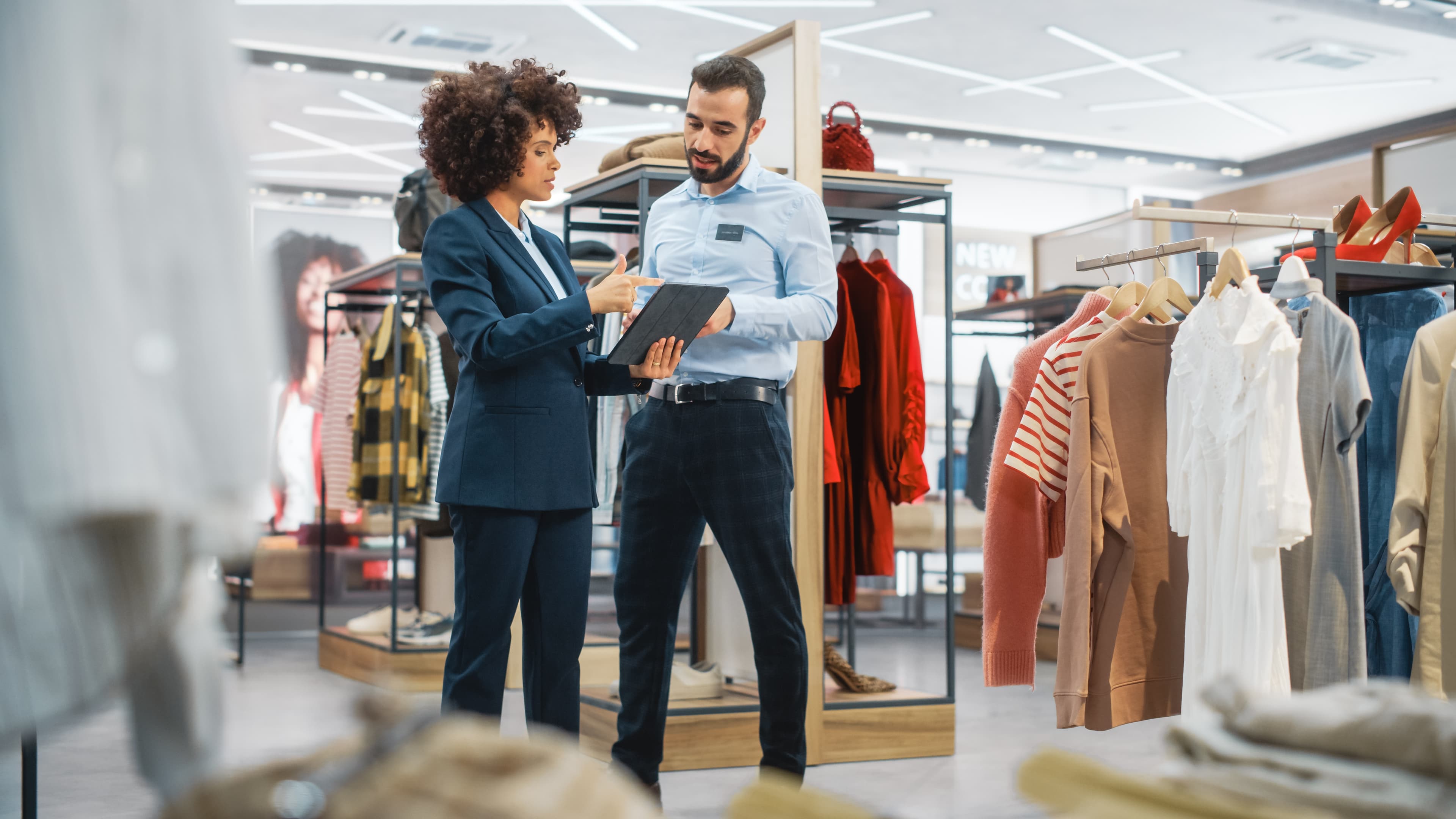 Technological advancements and changing consumer behaviors are transforming retail as we know it. Within this ever-evolving landscape, multi-brand retail has become a prominent and dynamic sector, offering consumers diverse products and experiences under one roof, from big box stores to curated luxury experiences. In this context, in-store analytics has emerged as a pivotal tool that empowers multi-brand retailers to optimize their operations, enhance customer experiences, and attribute performance effectively. 
Here, we'll explore just how significant a role in-store analytics play in the success of multi-brand retail, no matter the category or scale. Plus, we take a closer look at store data's role in performance attribution and the growth and relevance of multi-brand retail as a modern mainstay.
READ MORE: How In-store Analytics Bolster Resilient Retail In The UK
---
Multi-brand Retail On The Rise
As consumers return to stores demanding increased convenience, multi-brand retail has emerged strong. According to NRF research, 93% of surveyed consumers said they were "more likely to choose to shop at a specific retailer based on convenience." Across categories, "one-stop shopping" is growing in relevance both online and offline. And as the household budget pinch continues to affect spending patterns, shoppers are looking for ways to cut down on individual shopping trips. So, multi-brand marches to the rescue! 
The growth and relevance of multi-brand retail have been influenced by shifting consumer preferences, technological advancements, and changing market dynamics, such as:
Diverse Consumer Preferences: Modern shoppers actively seek variety and convenience in their shopping experiences. Multi-brand retail offers a one-stop destination for a wide range of products, catering to diverse consumer preferences and saving them time and effort.

'Retailtainment' and Experiential Shopping: Multi-brand retailers are increasingly focusing on creating immersive and experiential shopping environments. An example is the annual Macy's Flower Show in New York each Spring, when the iconic Herald Square store is transformed into a floral dreamscape, promoting fragrances and summer lines. In-store analytics play a pivotal role in understanding customer engagement with these experiences, allowing retailers to refine them for enhanced customer satisfaction. 

Digital Integration: Modern retailers are embracing digital transformation by integrating online and offline channels. In-store analytics, when combined with digital tools such as loyalty programs and mobile apps, creates a seamless shopping journey for customers. While beneficial to customers, this integration also enables retailers to collect valuable data for performance attribution for all stakeholders internally.
---
Why Store Data Is Essential For Multi-brand Retail
Multi-brand retailers cater to a diverse customer base with varying preferences and buying behaviors. In-store analytics enable retailers to gain a deep understanding of customer demographics, shopping patterns, and product preferences. This insight aids in personalized marketing strategies, overall store layout optimization, and even the establishment of adjacent income (like data monetization and/or retail media networks). By tracking footfall, conversion rates, and sales uplift during campaigns, retailers can fine-tune their strategies for maximum impact and say goodbye to relying on instinct alone.
For example, SHOWFIELDS, dubbed "the most interesting store in the world", merchandises DTC brands in imaginative stores that aim to deliver accessible hyperphysical retail. Store data has become essential to the brand's marketing, merchandising, and attribution strategies, allowing the retailer to make data-backed decisions. When reliable data is the foundation of creative strategy, retailers can more effectively deliver that elusive surprise-and-delight factor in stores. 
Furthermore, managing inventory across multiple brands can be challenging due to varying demand patterns and product lifecycles. Analytics help in real-time inventory tracking, demand forecasting, and replenishment optimization. This ensures that popular products are always available while also minimizing overstocking. Moreover, complex supply chains go hand-in-hand with multi-brand retail. Analytics can help identify bottlenecks in operations and reduce inefficiencies, ultimately leading to cost savings and improved customer satisfaction.
READ MORE: Generative AI's Effect On Brick-And-Mortar Retail 
---
Understanding Performance Attribution
Attributing the performance of various brands, products, and marketing efforts is a critical aspect of multi-brand retail. In-store analytics provides the tools necessary for accurate attribution. These metrics are critical for decisions about strategic brand partnerships, seasonal merchandising, and store layout. 
Sales and Revenue Allocation
Advanced analytics enables the breakdown of sales data by brand, product category, and even individual items. This information allows retailers to accurately attribute sales revenue to specific brands and products, helping them understand which brands are driving the most revenue and profitability. Additionally, retailers can see where shoppers dwell longest, which products they engage with most, and how store associates are functioning in each brand zone. 
Marketing Impact Analysis
Retailers invest significant resources in marketing and promotional activities. In-store analytics allows them to track the impact of these efforts by analyzing sales trends before, during, and after campaigns. This analysis helps in assessing the ROI of marketing initiatives and adjusting strategies accordingly. Most excitingly, perhaps, is that this data can be shared or sold to third parties to create retail media networks. 
Customer Segmentation
In-store analytics enables the creation of customer segments based on purchasing behavior and preferences. By analyzing these segments' spending patterns and brand affinities, retailers can tailor marketing efforts and product offerings to specific customer groups, further enhancing performance attribution. Moreover, the collection of specific shopper metrics can open the door for data monetization opportunities. 
Cross-Brand Synergies 
Multi-brand retailers often curate assortments to create synergies between complementary brands and products. In-store analytics can identify cross-selling opportunities and assess how the presence of one brand or product positively impacts the sales of another, leading to improved performance attribution and strategic brand placement.
---
Customer Success Story: Sharaf DG
Sharaf DG, the UAE's first-ever big box concept, specializes in offering the widest range of electronics, from cameras and laptops to fridges and dishwashers (and just about everything in between). The brand boasts 30 stores in the United Arab Emirates, Bahrain, Egypt, and Oman. With over 10,000 trusted electronic products and accessories to choose from, the retailer must rely on in-store analytics to ensure superior customer service, appropriate merchandising, and efficient supply chain management.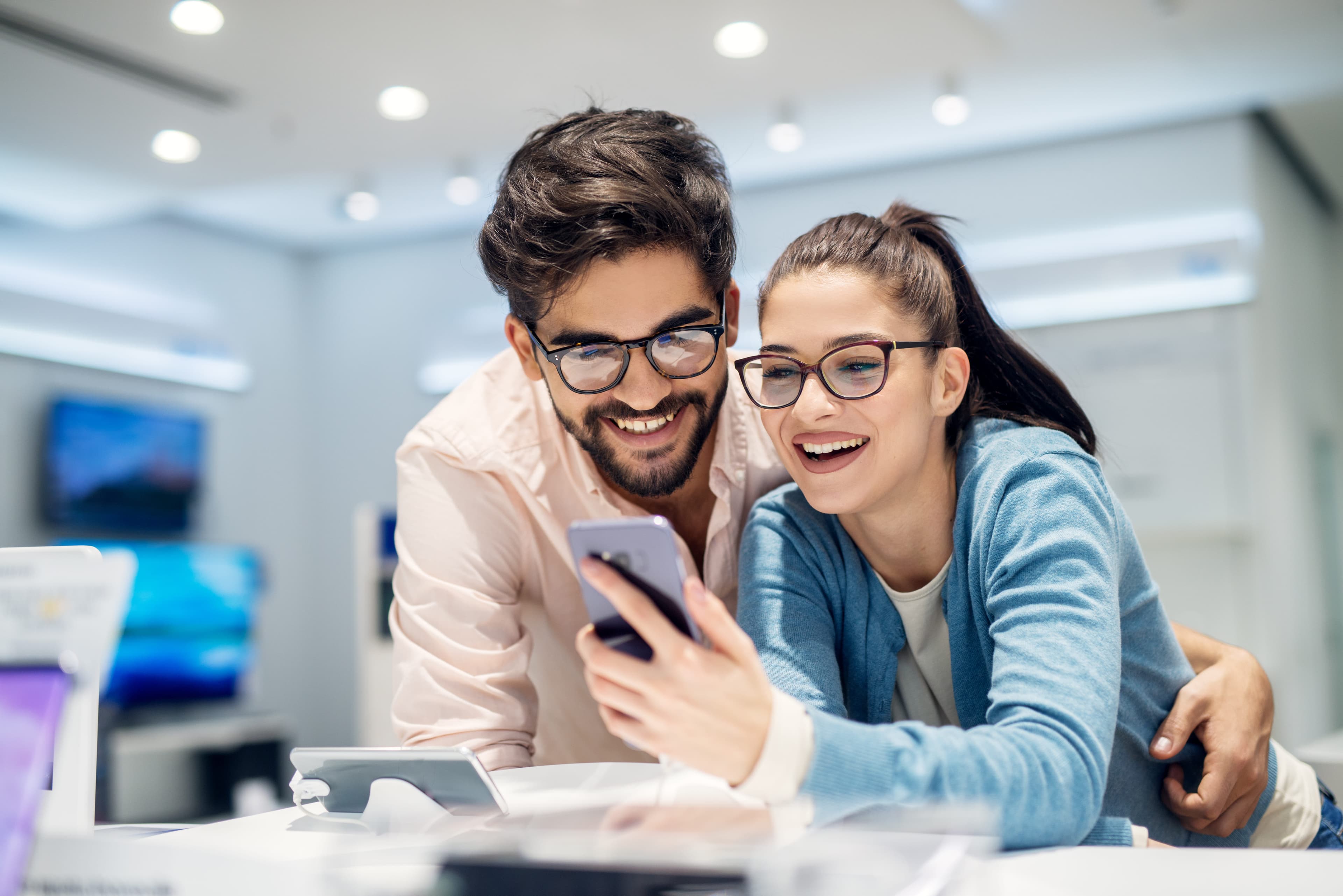 Using the RetailNext suite, the retailer implemented a data-sharing model in its stores to drive retail intelligence, thereby differentiating itself even more markedly. This model segments the store into multiple "brand boxes", ie. a space allocated exclusively to a brand. Each brand box's performance is measured to fully understand consumers, employees, and products full-funnel. 
Using tailored advanced analytics, Sharaf DG can collect vital data that answers important business questions for brands. Now, the retailer can answer questions like 
How many customers enter a brand box in a Sharaf DG store?

How many customers spend more than 10 seconds in a brand box?

What percentage of customers who enter the store also visit a brand box?

What is the average amount of time customers spend in a brand box?

What percentage of customers spend more than ten seconds and purchase a brand box?

What is the average net sale amount for each shopper visiting a brand box within a specified period?

How many staff and customer interactions take place in a brand box?
Understanding these critical elements has helped the retailer achieve increased efficiency among staff and product engagement. As well as increased net sales in the brand box both in categories and overall. Additionally, this rich brand-specific data lays the foundation for future data monetization programs that will help brands develop powerful strategic decisions per store to optimize store traffic, staff-customer interactions, and conversions. This example illustrates the invaluable role analytics plays in effective, exciting, innovative multi-brand retail. 
READ THE FULL CASE STUDY: How UAE Electronics Retailer Makes Data-Driven Decisions
---
In-store analytics has emerged as a cornerstone of success in the multi-brand retail environment. By harnessing the power of data, retailers can better understand customer behavior, optimize operations, and attribute performance accurately. The growth and relevance of multi-brand retail in today's dynamic landscape is further enhanced by the integration of technology, the focus on customer experiences, and the need for data-driven insights. As the retail industry continues to evolve, in-store analytics will remain a vital tool, enabling multi-brand retailers to thrive amidst challenges, capitalize on opportunities, and stay relevant.
About the author:
Ashton Kirsten, Marketing Communications Coordinator, RetailNext
Ashton holds a Master's Degree in English and is passionate about starting conversations through impactful content and executing data-driven creative strategies. She is based in Johannesburg, South Africa, where she can be found reading, writing and researching.