Understanding 'Hyperphysical' Luxury Retail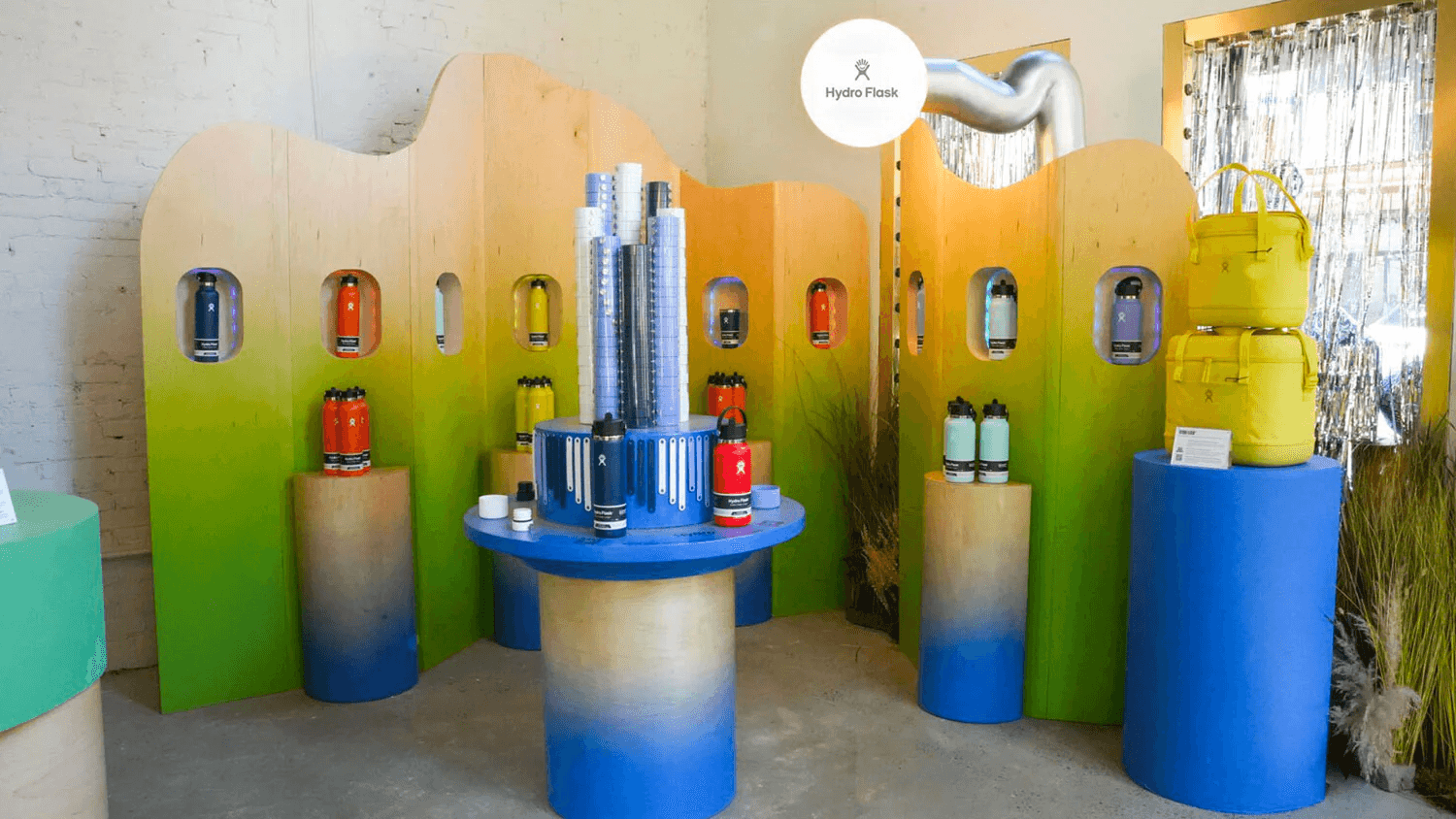 Post-pandemic, 'hyperphysical' retail has been a way for brands to entice shoppers to return to brick-and-mortar stores. After two years of relative isolation, separation, and a heavy reliance on e-commerce, shoppers seek fresh, new retail experiences. Many of these highly experiential concepts started as pop-ups, but are gaining traction and becoming mainstays. 
But what is hyperphysicality? And is it here to stay or is it simply a post-pandemic micro-trend? We dive deeper into hyperphysical retail with thought-provoking examples, important statistics, and an understanding of the data framework that makes it tick.
READ MORE: 3 In-Store Analytics Case Studies Every Retailer Should Read
---
What Is Hyperphysical Retail?
Trend spotter, The Future Laboratory defines 'hyperphysical' stores as enriching retail spaces that create a sensorial and holistically memorable store experience. They are essentially experiential retail dialed up and maximized. Hyperphysical retail aims to engage the senses and emotions of shoppers to deliver an unforgettable physical store experience. 
After countless Covid lockdowns, it's no wonder that shoppers are seeking connection in all forms, including their shopping. To stay relevant, brick-and-mortar stores are having to evolve – and this means transforming stores into places of community, innovation, and individuality. 
Experience and opportunities for connection are key differentiators for retailers. 
32% of consumers say they're likely to engage with in-store experiential moments; 

58% of consumers say excellent past customer service influenced their decision to buy; 

In the last year, 47% of consumers were more likely to purchase from a brand due to its local presence. 

More than one-third of consumers in the UK, Australia, and New Zealand say a sense of community is a top motivator to visit local shops.
This new iteration of experiential retail considers the elements listed above and transforms these key considerations into awe-inspiring spaces. But what does this look like? Well, these stores get playful with layout, are highly conceptual, and use tactile materials to encourage interaction with the space itself. Because of the installation costs, the need for campaign-specific changes, and the niche category considerations, hyperphysicality has thrived in the luxury space. 
Luxury shoppers are increasingly demanding more from store experiences. A recent report by The Business of Fashion outlines that 31% of luxury shoppers visit a physical store at least monthly, preferring the tangible benefits of face-to-face interactions, and 68% prefer to involve a physical store when it comes to customer service. Moreover, research commissioned by global technology firm Epson, shows that  75% of European shoppers have said that they would change their shopping behavior if high street stores were more experiential.
---
Brands Getting It Right 
To celebrate its Le Cagole handbag line, Balenciaga adorned its Mount Street store in London in bright pink faux fur. Everything from its walls, seating, shelves, and the floor was covered in soft, tactile material, inviting visitors to come and literally stroke it. This, of course, also provided the perfect social media selfie opportunity for shoppers, thereby organically extending the reach of the installation online. 
Jacquemus transformed a section of Selfridges into a whimsical baby blue bathroom. This pop-up introduced key products from the "Le Splash" collection, as well as popular longstanding bag and apparel lines. The brand is also famous for its campy handbag vending machines which make luxury purchases more playful than ever.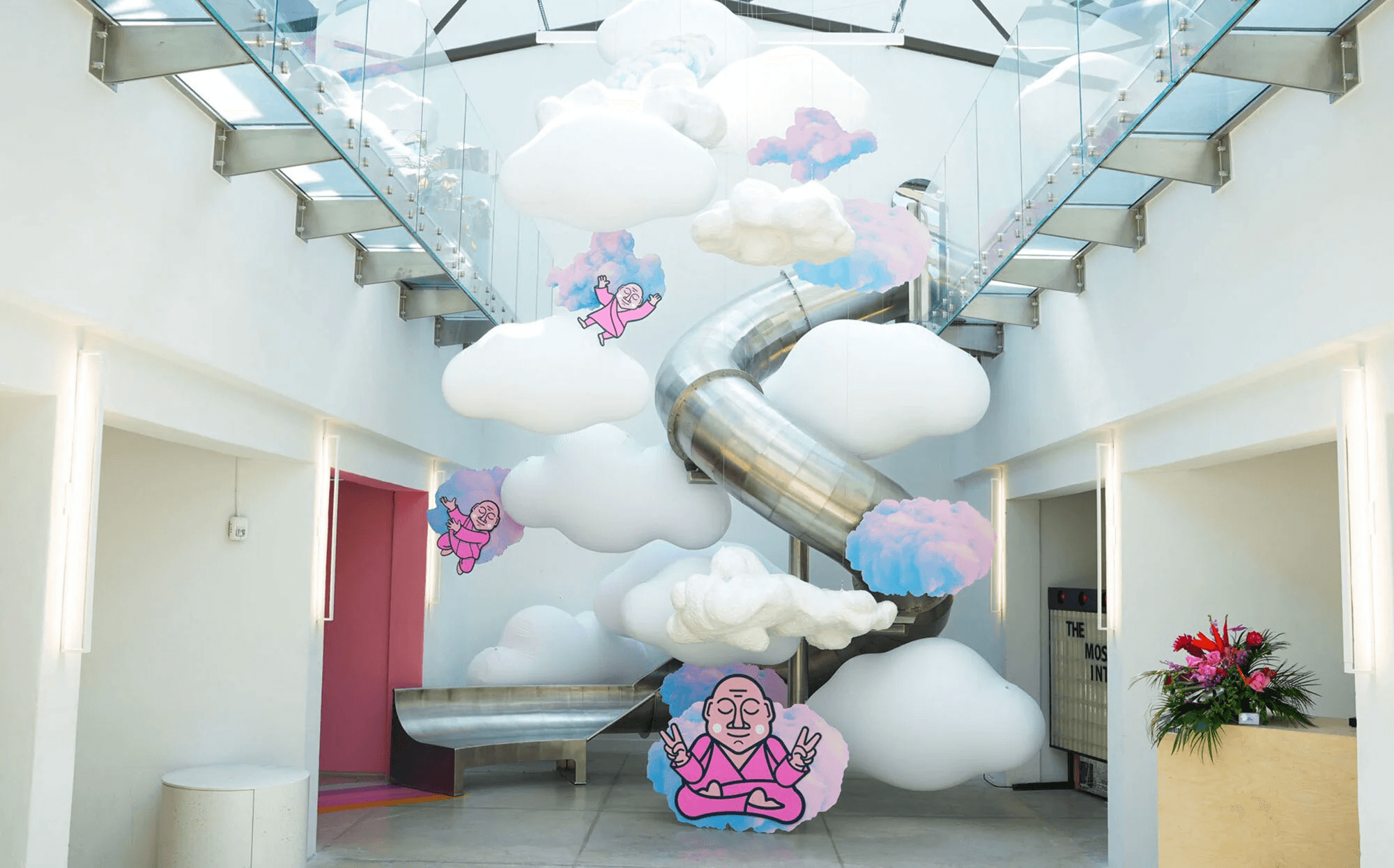 SHOWFIELDS (AKA "the most interesting store in the world") has made hyperphysicality a core pillar of its brand. Its two-story Miami branch boasts a functional tube slide, amongst other curiosity-indulging themed exhibits. This multi-brand store brings together captivating experiences and interactive displays from both emerging and heritage brands in one playful, imaginative space. With such interesting store layouts, the brand is able to keep shoppers engaged for longer, increasing the potential for conversion. 
READ THE CASE STUDY: SHOWFIELDS: How They Drive Offline To Online Attribution
---
The Role Of Analytics In Hyperphysical Retail
Analytics are key to curating these immersive experiences in ways that make sense financially, consider labor limitations, and allow for testing. 
Understanding customer behavior: In-store analytics helps retailers gain a deep understanding of customer behavior within the physical store environment. By tracking and analyzing data like traffic, dwell times, and customer interactions with various elements, retailers can identify popular areas, customer preferences, and pain points. This insight allows them to optimize store layouts, product placements, and customer experiences.
Personalizing experiences: Shopper data enables retailers to personalize experiences for individual customers. By collecting data on customer demographics, purchase history, and browsing behavior, retailers can create tailored experiences that cater to specific customer preferences. This may involve personalized recommendations, targeted promotions, or interactive displays that adapt based on real-time data.
Improving operational efficiency: By analyzing data on employee performance, product demand, and supply chain logistics, retailers can streamline operations, reduce costs, and ensure better inventory management. For example, analytics can help identify peak hours and allocate staff accordingly, improving customer service and reducing wait times.
Testing/experimenting with formats: In-store analytics facilitates continuous testing and iteration of experiences within hyperphysical retail environments. By measuring the impact of different strategies or modifications, retailers can quickly assess what works and what doesn't. This data-driven approach allows them to refine the overall customer experience, make informed decisions about layout changes, product assortment, or technology integration, and ultimately enhance customer satisfaction.
Real-time monitoring and responsiveness: Real-time monitoring capabilities empower retailers to track key performance metrics and respond promptly to ever-changing conditions. For example, if a particular area of the store experiences low foot traffic, retailers can quickly adjust their marketing or visual merchandising efforts to drive engagement. Real-time insights enable retailers to be agile, adapting to customer needs and preferences as they evolve.
READ MORE: Key Trends Driving Europe's Retail (R)evolution 
---
Naturally, hyperphysical retail will not fit every brand. Some categories, like fashion, home, and beauty, can be transitioned to hyper-experiential more easily or effectively. Despite its limitations, hyperphysicality offers unlimited potential for brands to reach key audiences at their flagship stores. When powered by accurate in-store analytics, hyperphysical retail can reach new heights and become more accessible to brands looking to experiment.
About the author:
Ashton Kirsten, Marketing Communications Coordinator, RetailNext
Ashton holds a Master's Degree in English and is passionate about starting conversations through impactful content and executing data-driven creative strategies. She is based in Johannesburg, South Africa, where she can be found reading, writing and researching.