How Retailers Can Leverage Circular Economies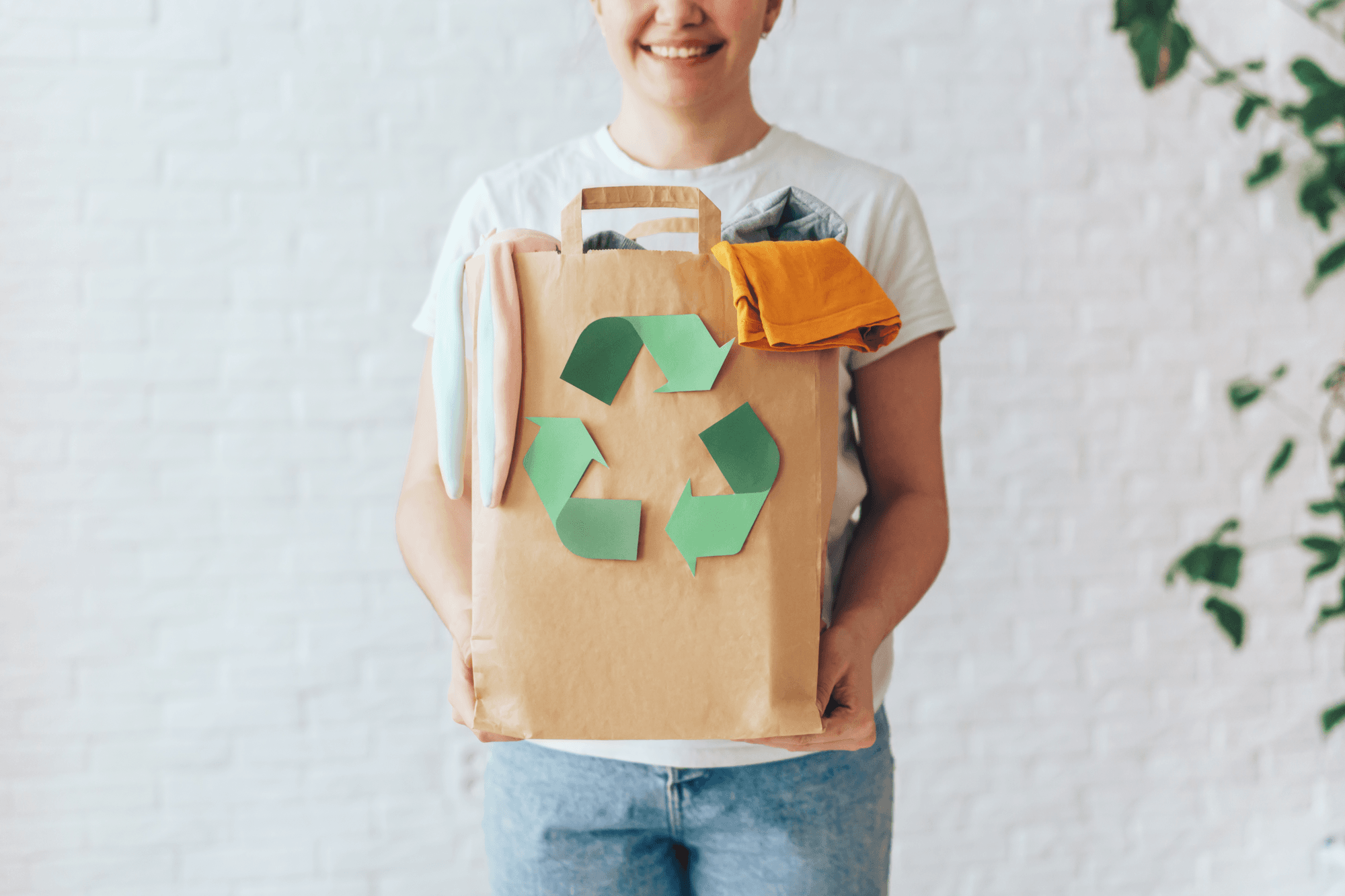 In 2022, it was clear to see that adoption of more sustainable lifestyles was on the rise, but consumers need a nudge. Circular economies provide a key opportunity for retailers to enter conversations around ethical consumption, recycling, and carbon consciousness. And best of all: when retailers get involved, they can profit too. 
💡 A circular economy is an economic system designed with the intention that maximum use is extracted from resources and minimum waste is generated for disposal. 
Worldwide, the estimated revenue generated from circular economy transactions totaled $388B in 2022. By 2026, that number is projected to almost double to $712B. There is, undoubtedly, a massive opportunity for retailers here. Especially considering that consumers are seeking more sustainable alternatives. Circular economies are fertile ground for large-scale investment. So, how can retailers get the ball rolling?  
READ MORE: CEO Hot Takes: How Retail Intelligence Will Power The Future
---
Circularity At A Glance
The prevailing system of production and consumption operates on a linear economy. In this kind of system, products travel along the supply chain once and end up in the rubbish heap – unflatteringly dubbed the "take-make-waste" model. Currently, our world economy is only 9.1% circular, meaning there is a colossal circularity gap.
However, Deloitte reports that in 2022, consumers in the UK have been intentional about embracing circularity. Rather than replacing broken items, 53% have opted to repair them, and 40% have bought secondhand or refurbished goods. Moreover, World Bank data shows that, over the past two decades, total material use in the EU has decreased by 9.4%, and the share of resources derived from recycled waste increased by almost 50%! 
In 2021, the IBM Institute for Business Value surveyed more than 14,000 adults from 9 countries (Brazil, Canada, China, Germany, India, Mexico, Spain, United Kingdom, and the United States). Here's a snapshot of the findings: 
93% of global consumers say the Covid-19 pandemic changed their views on sustainability; 

2 in 3 global respondents said environmental issues are significantly (very or extremely) important to them personally; 

Year-on-year, 22% more consumers say environmental responsibility is very or extremely important to them when choosing a brand. 
This leads us to the crux of the matter: shoppers are increasingly considering product sustainability in buying decisions. Therefore, across categories, sustainable products and retail practices are emerging as important brand differentiators. Embracing the circular economy can be mutually beneficial for shoppers and retailers alike. 
---
How Circular Fashion Drives Store Traffic 
Clothing retailers have been leading the charge on circular retailing. Specifically with regard to recycling programs. These innovative programs serve a dual purpose: 
Values of sustainability are enlivened through ethical action, helping lessen the impact on the environment, making garments more accessible, and building brand trust. 

Brick-and-mortar stores attract more traffic as customers can most conveniently submit their pre-loved clothing in stores, immediately receiving store credit. 
H&M, for example, offers recycling points in stores. Shoppers can return old clothing (of any brand), for reuse (for sale as secondhand clothing), repurposing (upcycled into other products like cleaning cloths), or recycling (textile fibers are used to make other garments or products like insulation material). Since launching this program, the brand has received over 140,000 tonnes of textiles!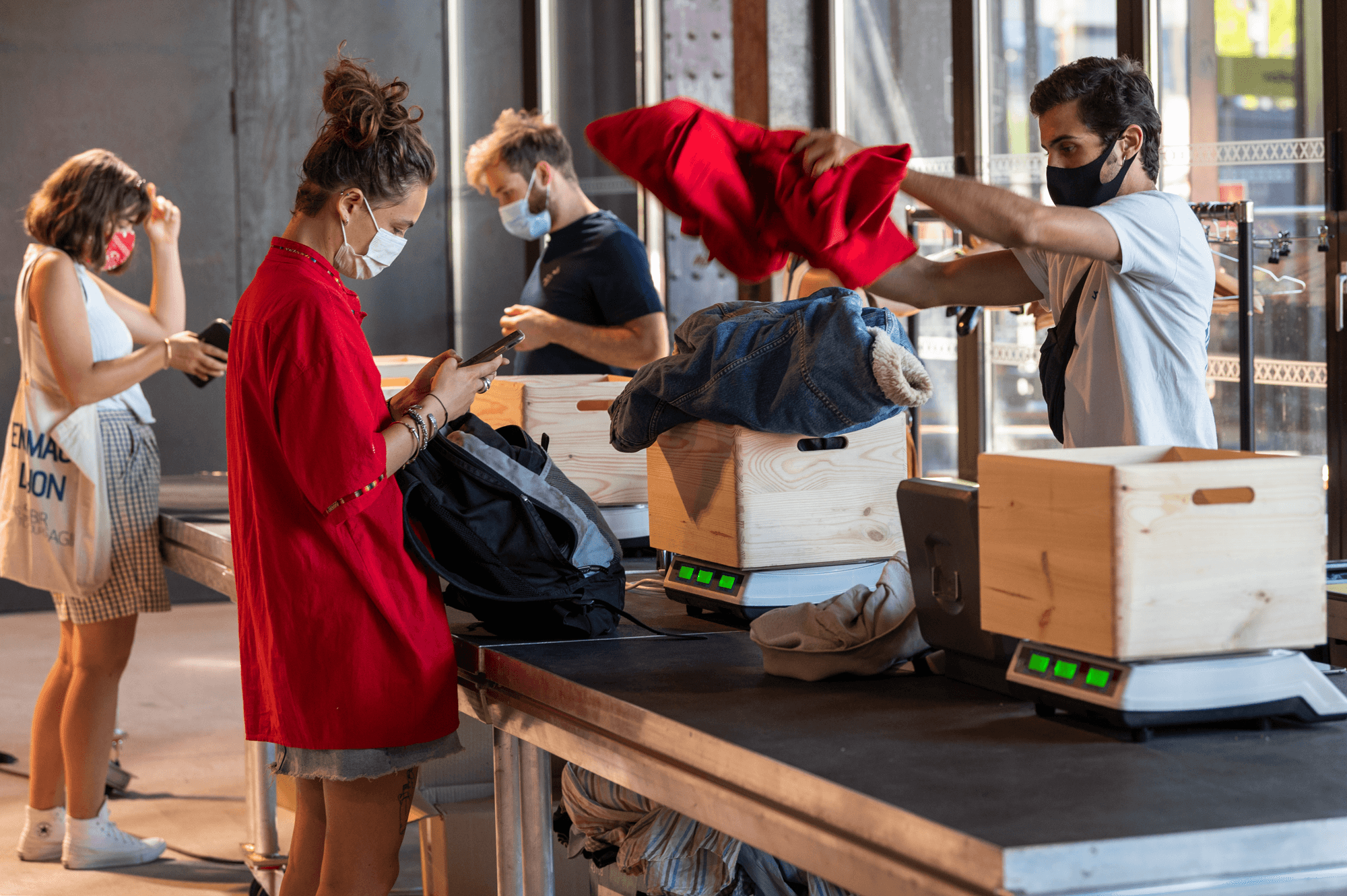 Large-scale, PVH Corp, Arvind Limited, Birla Cellulose, Levi Strauss & Co., and Otto participate in Fashion For Good's 'Storting For Circularity' project. This project will bring brands and industry leaders from across Europe together to conduct a comprehensive textile waste analysis using more accurate, innovative Near Infrared (NIR) technology, while also mapping textile recycler's capabilities. This research will lead to an open digital platform to match textile waste from sorters with recyclers, enabling the building of infrastructure for greater circularity in the years to come.
But retailers who are looking to embrace circular economies on a small-yet-impactful scale should look to brands like Patagonia for inspiration. Patagonia's Worn Wear program enables shoppers to trade their Patagonia clothing in for resale on the brand's platforms. Customers can return used clothing items to the Patagonia stores and receive store credit for qualifying items, creating another pull factor for their brick-and-mortar spaces.
---
The Packaging Play
Deloitte's research shows that "sustainable packaging and products" is ranked most important to consumers when buying ethically. Plus, consumers would "welcome better schemes to remove plastic and packaging and more clarity on disposal and recycling".
In the UK, supermarket giant ASDA has begun a rollout of refill stores in a bid to reduce plastic packaging. This loose-format shopping is part of ASDA's goal to remove three billion pieces of single-use plastic from its business by 2025 and allows shoppers to purchase their favorite household brands, plastic-free. What's more, customers can get a £2 voucher for each shower, hair, and soap bottle they return in stores. Sustainable models + in-store discounts = happy customers. 
French beauty brand L'Occitane launched its first "green store" in Sydney, Australia in 2021. This store bid farewell to single-use plastic cosmetic bottles by introducing plastic-free aluminum "forever bottles". These bottles can be refilled over and over at the store's Refill Fountain. For non-refillable items, the brand has the TerraCycle program, in which this packaging is recycled (to make the store's countertops, for example). 
According to a recent consumer study, sustainability is a valuable purchase criterion for 60% of consumers globally (with the US coming in at 61%). This same study reports that "Consumers also see themselves as the agents of change, implying that the call to action for companies to adapt has never been more urgent". 
Furthermore, one-third of consumers are willing to pay a premium for sustainable products. This goes to show that retailers should prepare for sustainability to become the expectation and not the exception in the future – sustainable packaging is increasingly an essential purchase criterion for consumers. Circular economies are here to stay.
---
E-waste Recycling To Upsell
More than 50 million metric tons of electronic waste (e-waste) is generated globally every year, averaging some seven kilograms of e-waste per capita. According to the UN Global E-waste Monitor, e-waste is the world's largest waste stream globally, often containing materials that are conflict-ridden and toxic to human health and the environment. But retailers who are willing to think long-term and look at the big picture can turn these environmental challenges into highly advantageous business opportunities… 
A leader in this space is Apple. The manufacturer and retailer has been carbon-neutral since 2020 and plans to have all its products follow suit by 2030. Remarkably, the brand uses 75% less single-use plastic packaging than in 2015. Moreover, cornerstone offerings like the iPhone are made up of materials like recycled tin, gold wiring, magnets, and antenna lines made from upcycled water bottles. 
But their real hero is the Apple Trade In initiative where shoppers can trade their older devices in to receive credit towards future purchases or a gift card. This saves tonnes of e-waste ending up in landfills by offering resale and/or allowing the brand to recycle its own purpose-built elements in one ecosystem. 
Old devices can be mailed in or assessed and traded at an Apple store. In this way, the retailer drives traffic by incentivizing customers to pay them a visit. Instead of tracking parcels, and waiting for assessment, credit, and a new purchase, shoppers can achieve it all conveniently in stores. 
Getting shoppers into these brand hubs also allows sales associates to educate and upsell with accessories like phone cases, screen protectors, car kits, and audio accessories, driving a higher basket value. When retailers meld sustainable initiatives with innovative store programs, shoppers are likely to spend more, develop trust, and build brand loyalty. 
READ MORE: 3 Ways To Rethink Omnichannel Customer Experience In Stores 
---
An unignorable percentage of consumers is willing to actively seek sustainability out and then pay for it. At the heart of sustainability is circularity. The growing demand for mission-driven retailers means that circular economies will only continue to grow and dominate shopper consciousness. 
In-store adoption of circularity can start small… But one thing it absolutely has to do is start now.
About the author:
Ashton Kirsten, Marketing Communications Coordinator, RetailNext
Ashton holds a Master's Degree in English and is passionate about starting conversations through impactful content and executing data-driven creative strategies. She is based in Johannesburg, South Africa, where she can be found reading, writing and researching.