Retail Trends That Break Through The Noise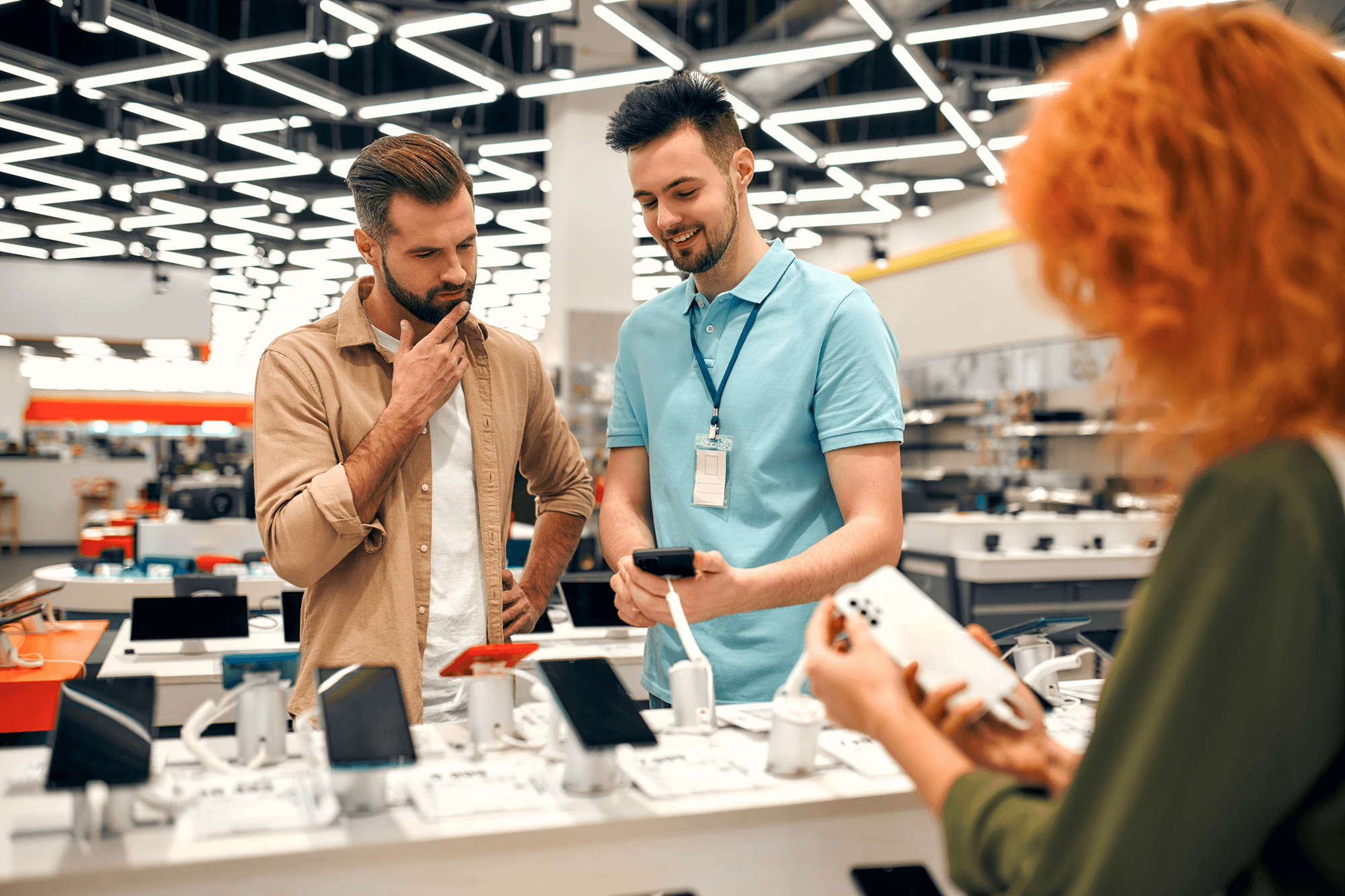 Each year, the NRF Big Show brings individuals together to discover exciting innovations, make meaningful connections, and help solve problems the retail industry faces. The upcoming show's theme is "breakthrough". Retailers and suppliers alike are intent on advancing the industry by taking purpose-driven strides into the future. 
A key focus will be how technology can help combat industry challenges. The conference hosts almost 200 thought-provoking sessions, many of which revolve around tech's place in retail. Some of the topics include the future of virtual fashion and livestream shopping, what brands can learn from NFTs, how micro fulfillment centers can help streamline delivery, and how mixed reality offerings can lower budgets and waste. 
From improving companywide in-store cybersecurity to understanding the shopper journey through AI, technology is poised to dominate the conversation around retail's evolution. As a forward-thinking industry mainstay, RetailNext keeps a finger on the pulse. Here are some key trends that we think are set to break through the noise and really impact brands in 2023. 
---
The Boon Of Physical Store Openings
With shoppers reverting to pre-pandemic patterns, the year-over-year change in online retail penetration in 2023 will settle back at 1.5% (down from 3.5% in 2020), meaning that 76% of total US retail sales will occur offline, according to Forrester.   
This leaves DTC (direct-to-consumer) retailers with three options, namely: 
Open physical stores, like Warby Parker, which started as an online retailer but now boasts 200 brick-and-mortar stores. 

Explore shop-in-shop opportunities, as Claire's has done with Macy's. 

Wholesale partnerships, like the partnership Allbirds has brokered with Nordstrom. 
While many factors influence this uptake, one thing is clear: brick-and-mortar retail is here to stay. Now, retailers will have to prepare to host digitally savvy, convenience-driven post-pandemic shoppers on the hunt for personalized offerings. 
💡 Actionable insight: Partnering with forward-thinking tech providers to understand shopper behavior trends, as SHOWFIELDS did, will stand DTC brands in good stead as they seek to successfully open new locations. 
---
Providing The Omnichannel Edge 
Omnichannel retail strategies help retailers break through to new customers and close the gap between e-commerce and brick-and-mortar stores. When online and offline offerings are seamlessly integrated, shoppers are more likely to spend more. Retailers will have to innovate to stay competitive in the "phygical" (physical plus digital) retail landscape. 
 A recent report shows that 60% of consumers conduct online research before making a major purchase, and 80% of the time, a consumer returns a product in-store and spends the refund with that same retailer. 
 These are notable omnichannel trends to look out for in 2023:
AR/VR shopping combined with brick-and-mortar storefronts. In April 2022, Zara ditched traditional mannequins for AR alternatives in stores. 

Virtual fitting rooms. Walmart's "Be Your Own Model" functionality provides online shoppers with the in-store fitting room experience. 

App integration for personalized in-store experiences and maximum utility. Walgreens' app lets users manage their pharmacy prescriptions, find in-store deals, and pick up online orders in stores. 
💡 Actionable insight: Offer customers multiple digital and physical touchpoints to drive basket value and deliver a consistent brand experience everywhere you sell. 
---
Switching To Self-Service
Customers are increasingly expecting the in-store shopping experience to be optimized for ultimate efficiency with quicker checkout times, shorter queues, and a personalized experience. Self-checkout is a viable response to these demands as it is mutually beneficial for retailers too. 
Switching to self-checkout can help retailers combat labor shortages, rising labor costs, and the increasing cost of store space. Moreover, store staff are freed up to perform other tasks that can more meaningfully improve customer experience, like merchandising, sales assistance, and customer support tasks.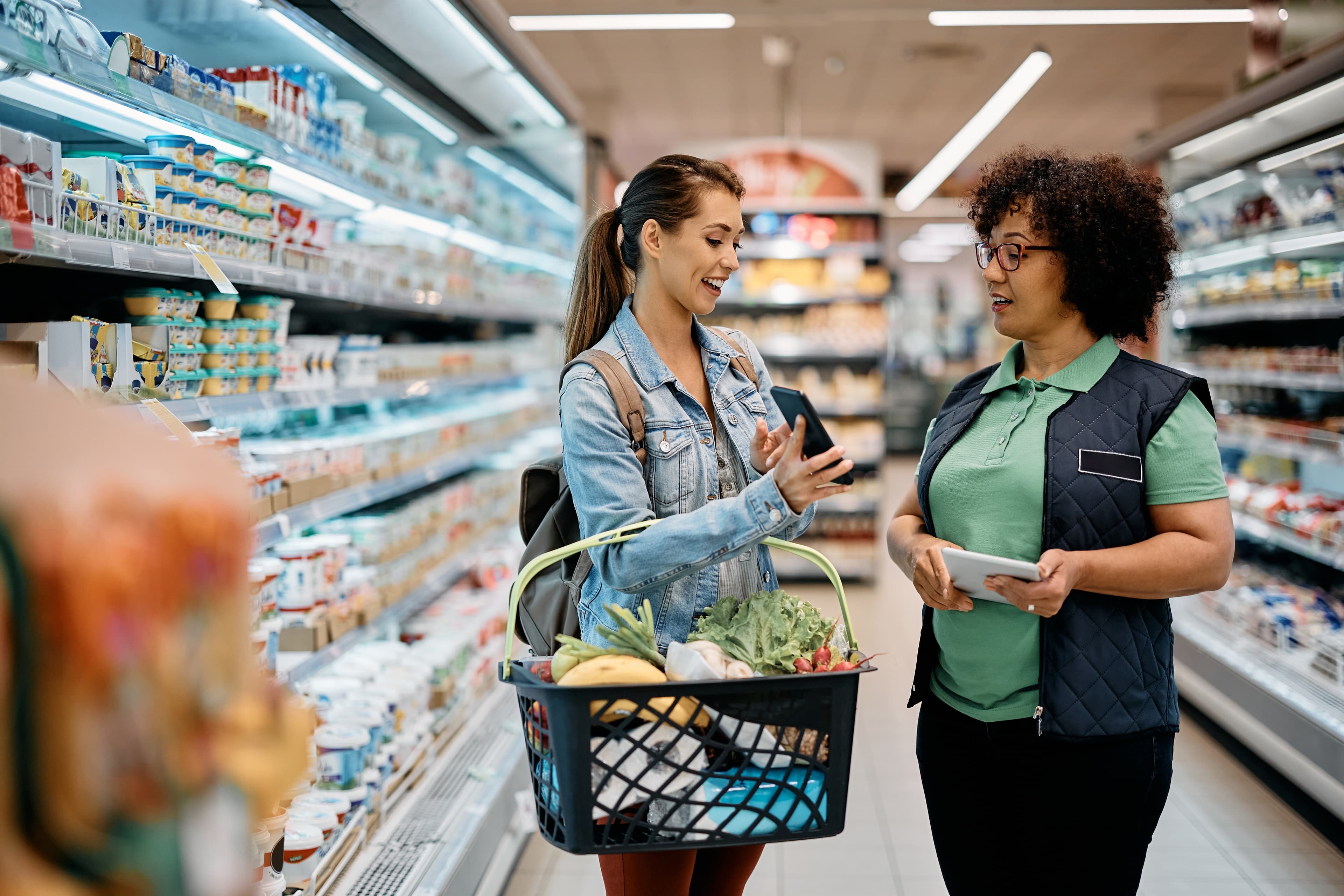 According to Grand View Research, the self-checkout market is expected to grow at an annual compound growth rate (CAGR) of 13.3% between 2022 and 2023. Best of all, surveyed North American shoppers respond favorably to these in-store upgrades: 
58% say they have used in-store self-checkout

48.7% say they use it almost exclusively

85% think self-checkout is faster than waiting in line
💡 Actionable insight: When implemented with intuitive, all-in-one asset protection, self-checkout options are an easy, safe, and secure way to automate processes, save costs, and empower customers to tailor their own retail experience. 
---
Renewed Focus On Retail Media Strategies
Retail media strategies now extend far past the website monetization (search and display ads) of old. Now, retailers are thinking bigger. Media offers are being served to shoppers at every touchpoint – even in-store – with digitized ads.
Forrester reports that the U.S. market is expected to double to $62 billion by 2024, up from $29 billion in 2021. Amazon alone will account for 69% of the market in 2024 (down only somewhat from 74% in 2021). Retailers should be competing for retail media dollars with advertising in their stores, ie. the spaces with enormous volumes of warm traffic hourly. 
💡 Actionable insight: Meet your customers precisely where they shop by serving them the right content. Turn your store into a media concept with interactive displays, QR codes, lounge areas, and an element of added entertainment, all made possible by careful heat mapping. 
---
Securing Sustainable Packaging 
Consumers' focus on sustainability is growing year-on-year, and retailers will have to continue developing to keep up with the demand. Recyclable, low-waste packaging will be a huge focus for both digital and physical purchases in 2023.
Shorr's 2022 Sustainable Packaging Consumer Report shows: 
76% of respondents say they've made a conscious effort to purchase more sustainable products in the past year

86% say they are more likely to purchase from retailers if the packaging is sustainable

77% expect more brands to offer 100% sustainable packaging in the future
💡 Actionable insight: Shoppers are taking notice of wasteful packaging and actively avoiding brands that stick with it. Opting for sustainable packaging will help you gain long-term consumer trust and, in turn, sales.
---
Investing In Staff And Meeting Their Needs
Retail associates are the primary point of contact in stores – they are responsible for providing shoppers with a personalized, memorable experience. Today's shoppers are well-informed researchers, so sales associates need to be just that too. In that spirit, frontline workers need to be set up for success with the technology they need to deliver excellent customer service.  Technology goes a long way toward aligning everyone's expectations and driving productivity.
Staff need reliable technology that supports sales goals, as well as investment in training. It is reported that companies that invest in training are 57% more effective at sales than their competitors. In that same vein, sales training can boost sales representatives' performance by an average of 20%! 
As shopper expectations rise, sales representatives' skills will also have to grow. However, nearly 70% of all salespeople say they have not received any formal training in sales; instead, they are self-described as "self-taught social sellers". This alarming gap in training offers massive differentiation potential to retailers willing to invest in their staff. 
💡 Actionable insight: Labor optimization presents a win-win for stores looking to schedule staff training. When staff scheduling is effective, staff are happy, productive, and empowered, and customers experience exceptional service. By investing in tools that support staff, retailers are able to achieve unparalleled ROI. 
---
Selling On Social  
Shopping via social platforms, also known as social commerce, is set to break boundaries in the e-commerce space. Social commerce offers buyers ultimate convenience and entertainment, especially on platforms like TikTok. Younger consumers, particularly Gen Z, rely on their social feeds for shopping, product suggestions, and user-friendly e-commerce. According to one report, a staggering 48% of consumers are now likely to purchase directly from TikTok. 
Social commerce will be critical for brands to reach their target audiences in the year ahead. Case in point: experts expect social commerce to generate up to $30.73 billion in sales in 2023, accounting for 20% of all global retail e-commerce sales. This boasts massive growth potential for brands and should be considered seriously as a viable revenue stream. 
💡 Actionable insight: Hootsuite predicts global eCommerce sales growing to $1.6 trillion in the next three years, an increase of over 100% compared to 2020. Combine your e-commerce and social media strategies for savvy marketing that drives sales at scale.
---
More Payment Flexibility 
World Economic Forum research reports that 70% of respondents across 36 countries expect inflation to rise in 2023. Consumers are feeling the pressure – how should retailers respond? 
With the cost of living crisis in full swing and inflation on the rise, shoppers are looking for ways to structure their payments most favorably. Consumers are increasingly opting for alternative payment options, especially those that offer some wiggle room. The "buy now, pay later" (BNPL) model is gaining traction and will continue to become even more popular in the new year.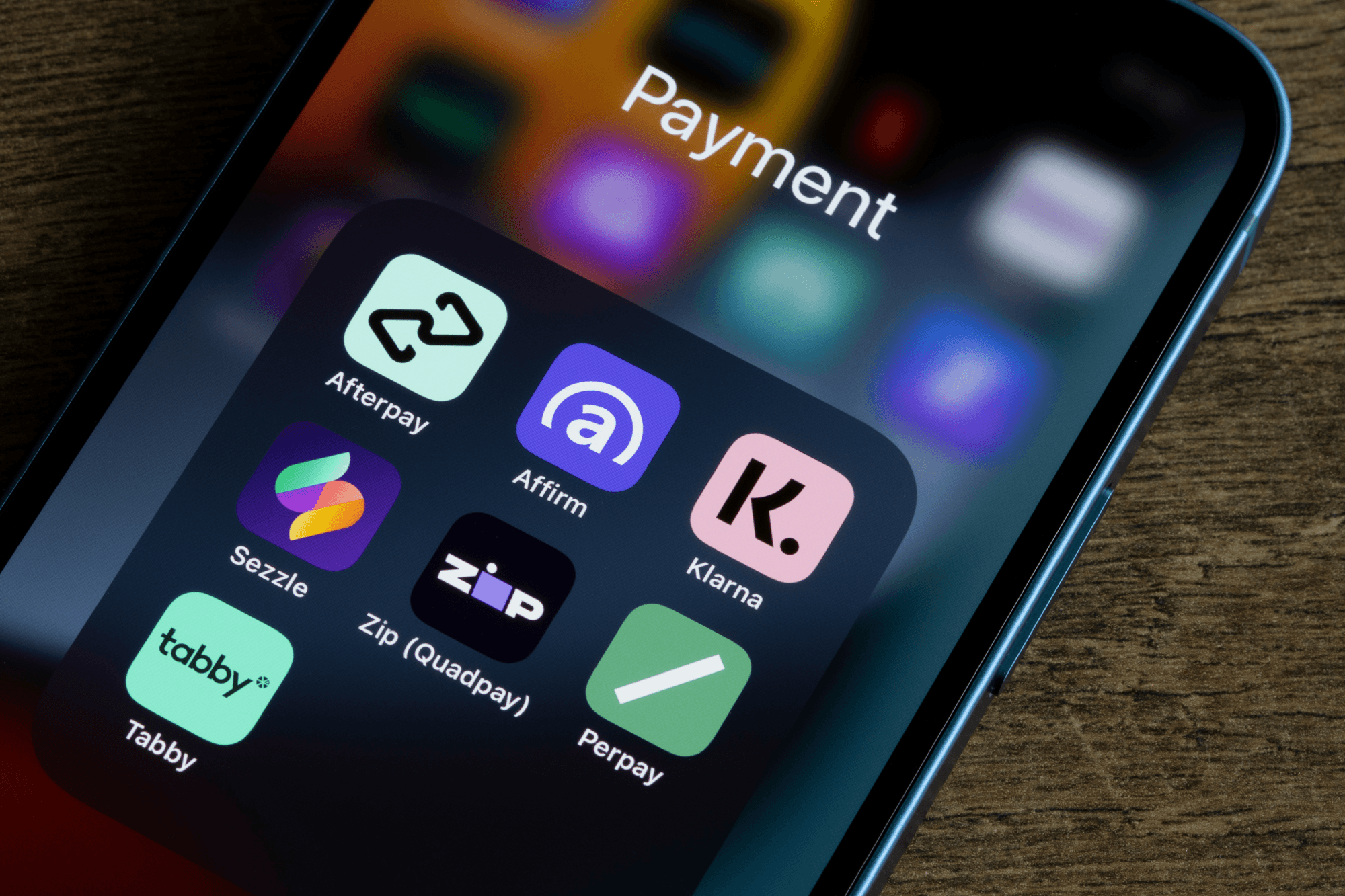 Forbes reports that many consumers, especially younger ones, prefer BNPL over other financing options thanks to the lack of interest charges, simple approval process, and ease of use. A recent survey conducted amongst American shoppers also showed: 
64% say they'll use BNPL to buy gifts during the 2022 holiday season

70% would consider BNPL for everyday purchases, not just special purchases
This has led to the mushrooming popularity of services like Klarna, a platform that allows users to structure their payments more flexibly and shop on the BNPL model both in-store and online. 
💡 Actionable insight: Partner with a flexible payment platform to make physical and digital shopping more accessible to cash-strapped consumers in the year ahead. Then, integrate best-in-class security software as a means to reduce fraud and ensure safer payments. 
---
Offer Same-day Delivery 
The global same-day delivery market was valued at $5.78 billion in 2019 but is projected to hit a massive $20.36 billion by 2027. This growth is in step with customer demand for an ever-shortening delivery window. The earlier retailers adopt this service, the more they will benefit in future. There is a big opportunity here as only 51% of retailers are reported to offer same-day deliveries in 2022. 
To keep up with this rising demand, retailers are breaking the mold and using micro fulfillment centers (MFCs) based in stores or larger existing warehouses. These MFCs tend to be conveniently located in densely populated areas, helping brands save time on deliveries and costs on fuel. These centers can only carry about 24-48 hours' worth of inventory and are meant for having popular products ready to pick, pack, and ship as soon as orders come in, cutting wait times drastically. Moreover, they are increasingly automated, helping to improve operational efficiency.
💡 Actionable insight: The last-mile supply chain, made possible by local fulfillment centers, could lower last-mile emissions between 17-26% by 2025, meeting shoppers' demands for quicker deliveries and more sustainable business practices.
---
To Sum It Up... 
2022 posed its fair share of challenges for retailers. Rising inflation, the war in Ukraine, a unique festive season, ongoing supply chain issues, and economic crises, had retailers thinking on their feet and reworking time-tested strategies. This agility and flexibility will have to continue into 2023 for retailers to make serious headway and break through to 2024 and beyond. 
By relying on innovative technology and capitalizing on trends, retailers will be able to deliver personalized shopping experiences that result in more sales and less impact on the environment. 
☕️ Learn more about staying ahead in 2023 by booking a meeting with us at NRF Big Show! Let's chat over coffee about how we can help you can break through ☕
About the author:
Ashton Kirsten, Marketing Communications Coordinator, RetailNext
Ashton holds a Master's Degree in English and is passionate about starting conversations through impactful content and executing data-driven creative strategies. She is based in Johannesburg, South Africa, where she can be found reading, writing and researching.